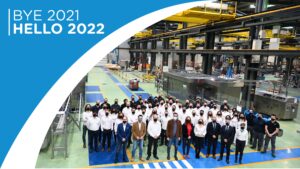 As we enter the new year, we look at some of the accomplishments we had in 2021 and 2022 trends. Hiperbaric continued to be recognized as an industry leader and received multiple awards throughout the year. 2021 is also the year that marked the first edition of the HPP Innovation Week, the benchmark event on High Pressure Processing. As we welcome the new year, we present a few predictions of where the technology is headed based on some of the drivers we've seen in past years, such as health consciousness and environmental impact.
As we enter the new year, we sum up the challenges and achievements from 2021, and what is to be expected of 2022 trends. Despite being yet another particularly challenging year due to the Covid-19 pandemic, this one was fortunately filled with achievements. 2021 was marked by, among other things, awards, the start of new projects, and the return of in-person trade shows.
2021 Awards
Our HPP In-Bulk Technology continued to be recognized as a new global innovation for large productions of HPP beverages. In 2021, this technology was awarded the Gold Medal by the International FoodTec Award. This award distinguishes products that have a new concept, in which the function has been significantly changed, and whose use makes a new process possible or meaningfully improves a known process. Additionally, this technology was also recognized by the BIG Innovation Awards and the Technology Excellence Awards.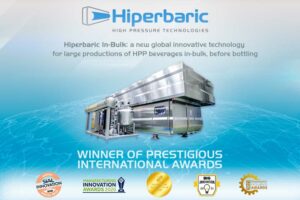 Hiperbaric also received the Excellence in Customer Service Award 2021 by U.S.-based Business Intelligence Group, which distinguished the company's after-sales 24/7 support service, access to spare parts, preventative maintenance, and continuous collaboration with clients.
The First Virtual HPP Conference, HPP Innovation Week 2021
2021 was also marked by the first edition of the Hiperbaric's HPP Innovation Week. This one-of-a-kind, five-day event brought together more than 80 industry expert speakers, including manufacturers, retailers, food service and packaging companies, as well as, regulatory and academic leaders, in over 40 sessions. Discussions revolved around HPP products, HPP systems and operations, packaging requirements, emerging applications, commercialization, regulation, and validation of HPP products, as well as HPP global market trends. The event was a success with more than 2000 registrations. It was also the perfect opportunity to present Hiperbaric's HPP incubator, a catalyst to turn product ideas into reality by offering free HPP trials, complemented with the customized and professional advice of our HPP experts along the process. Hiperbaric has two centers, one in Burgos, Spain, and another in Miami, FL, USA, with a team of experts ready to help, including our Sales and Applications teams. Missed the event? You can watch all the sessions on-demand now.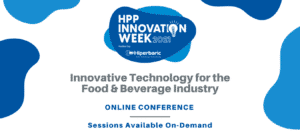 In 2021, Hiperbaric partnered with Petainer to create the world's first keg for HPP beverages. This global innovation promises to transform the HPP beverage sector by offering manufacturers a safe, sustainable, and cost-efficient packaging solution. This keg optimizes the HPP vessel's filing ratio, consequently increasing the productivity of the system. Furthermore, the keg and fittings are made of 100% recyclable materials reducing the carbon footprint, becoming a more sustainable solution.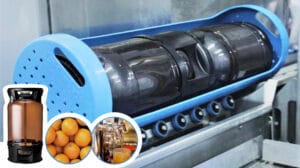 Welcoming In-Person Trade Shows
After 2020 with heavy restrictions due to the pandemic, 2021 marked the return to in-person exhibitions and trade shows. Hiperbaric participated as exhibitors at PACK EXPO Las Vegas and the CPC Annual Conference, as well as Territorio Aguacate. We have also attended other events in different countries as visitors.
HPP Markets
The overall HPP market continued to grow during 2021, with a rising number of companies adopting the technology, on top of previously HPP users increasing their production.
This last year has shown a consolidation of the technology in Europe. Europe is the second region with the most HPP machines, with around 30% of the machines installed worldwide, and only surpassed by the United States. At the same time, it is also important to note the outstanding growth of the Asian market, with an increasing demand for the technology, with China as the leading country in this region. Latin America and Middle East countries have also seen an increase in demand.
2022 Trends
As part of our yearly HPP trend prediction, we will try to predict the 5 hottest 2022 trends that will be followed by the HPP industry in 2022. Health consciousness and awareness of environmental impact are anticipated to be the main drivers for product development and commercialization this year.
1. Plant-based Meat Alternatives
The changes in diet towards healthier foods have led to an increase in the demand and consequential development and production of plant-based meat alternatives. This is possibly one of the biggest, if not the biggest, 2022 trends that will continue from 2021, with an increasing number of new HPP products to be expected to enter the market in 2022.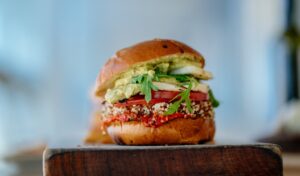 2. Milk Alternatives
In line with the previously mentioned trend, plant-based dairy alternatives are expected to gain popularity in 2022 due to their health and nutritional benefits, as well as their eco-friendly profile. HPP allows for the development of these products with an increased shelf-life and keeping clean label attributes.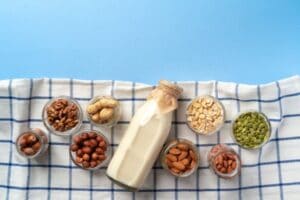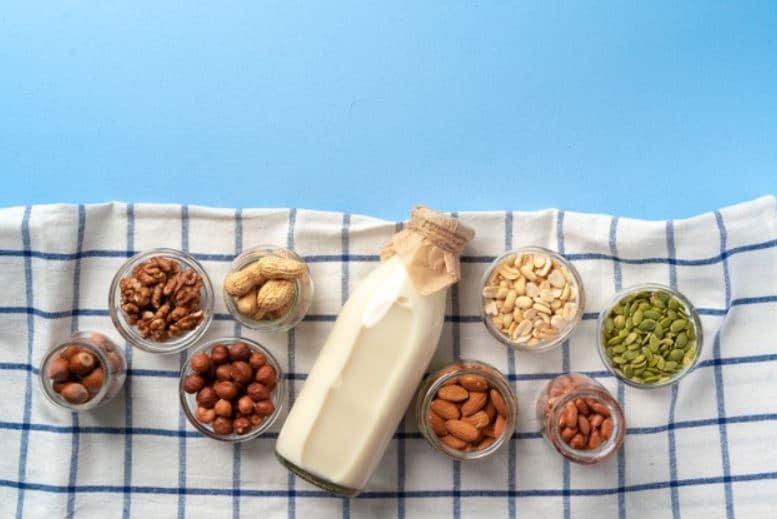 Functional Beverages
The increasing awareness of the impact of food on health is also expected to boost the development of functional beverages with health attributes. It is already possible to find some products of this category in the HPP market, such as functional shots and products with cannabidiol (CBD), and more are very likely to come.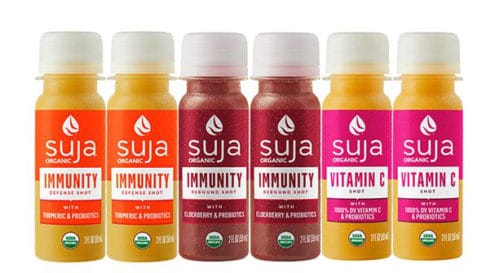 Sustainability
As mentioned, consumers are more concerned about their impact on the environment. This will not only increase the demand for eco-friendly products, such as plant-based foods but also packaging with a lower impact on the environment, which is likely to increase the sustainable packaging alternatives for HPP.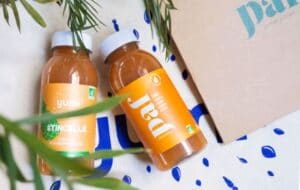 Upcycling Food Waste
The increasing awareness of food products' environmental impact is also probable to increase the source of fruit side streams to reduce food waste. For instance, supermarkets often are not able to sell the defective-looking fruit to consumers, being forced to reject food of perfect quality for consumption. The repurpose of "ugly" fruit into high-value natural products, such as juices and purees, and other strategies to reduce food waste are expected to grow during 2022.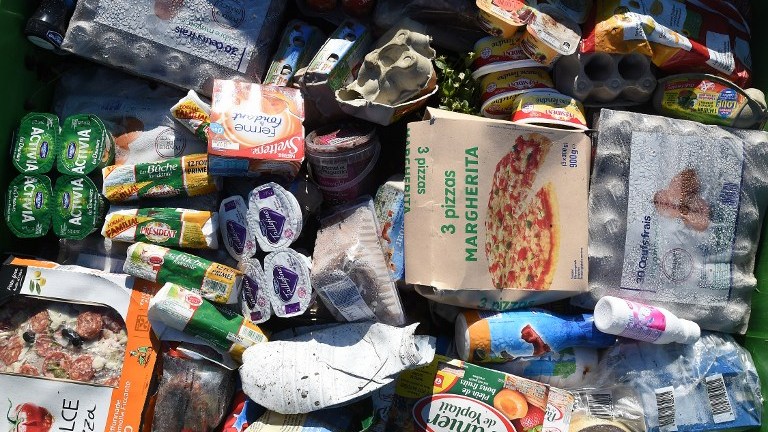 If you want to learn more about HPP technology and its applications do not hesitate to contact us.