The global leaders in developing high pressure technologies for more than 20 years

Continuous efforts in R&D; and innovation to offer more efficient equipment for our customers

We actively contribute to the economic, industrial and educational development of society
HIGH PRESSURE PROCESSING TECHNOLOGY

Discover the most reliable High Pressure Processing (HPP) equipment on the market for numerous food and beverage applications. From small companies to large multinationals, find the machinery that best suits your needs to process natural, safe and ready-to-eat products.
High Pressure Processing (HPP) is a non-thermal food and beverage processing technique based on the application of high levels of hydrostatic pressure transmitted by water, with multiple advantages for food and beverage companies.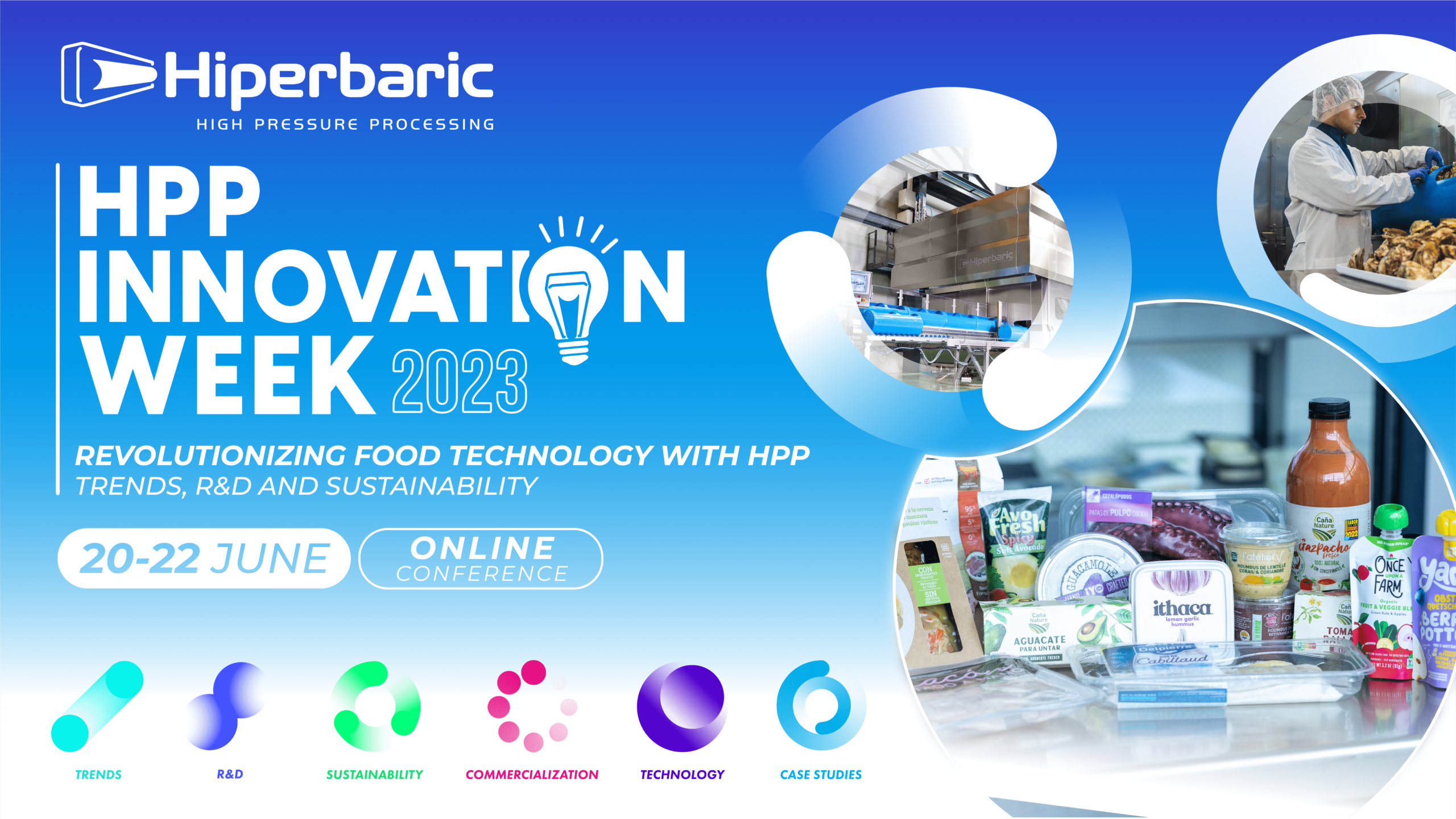 HPP Innovation Week, the virtual event on High Pressure Processing (HPP) technology organized by Hiperbaric, is back for another year. Latest trends, R&D, sustainability, commercialization, technology, case studies... are some of the main topics to be discussed in this edition. Experts in the HPP sector will share the latest innovations, trends and research on High Pressure Processing; demonstrating how HPP can have a significant impact on food and beverage processing technology.
Sep
15
Miami (September 15th, 2023) – Hiperbaric, the global leader in high pressure technologies, is pleased to give an exclusive first look at an innovation that will transform food processing and preservation – High Pressure Thermal Processing (HPTP). Invented by CSIRO Australia's national science agency, and further developed by Hiperbaric, HPTP combines the microbial lethality of heat with…
Learn more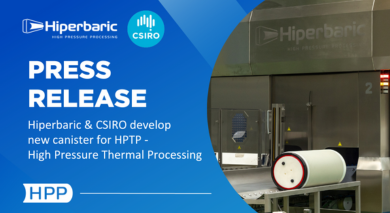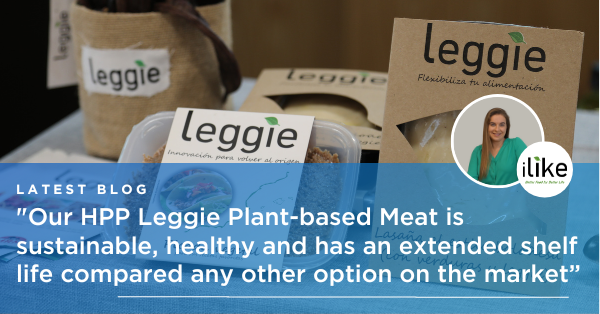 Sep
05
Similar in appearance to meat, the new Leggie product is composed entirely of vegetable ingredients, including the Mediterranean legume carob. It was developed by researchers from the Centro Superior de Investigaciones Científicas (CSIC) and the Universidad Francisco de Vitoria and is marketed by the Spanish company MRM, a user of Hiperbaric's HPP technology. Marta Miguel,…
Learn more
MORE HIGH PRESSURE TECHNOLOGIES

Learn about high pressure hydrogen compression technology for sustainable mobility at the recharging station or hydrogenerators.
Hiperbaric is positioned in the treatment of H2 at high pressure,
up to 900 bar, as an energy vector for the new generation of electric vehicles.
Explore how Hiperbaric's HIP technology processes metal parts and components at high pressure and temperature to achieve exceptional mechanical properties.
HIP technology processes metal and ceramic parts and components at high pressure and temperature, which require excellent mechanical properties.