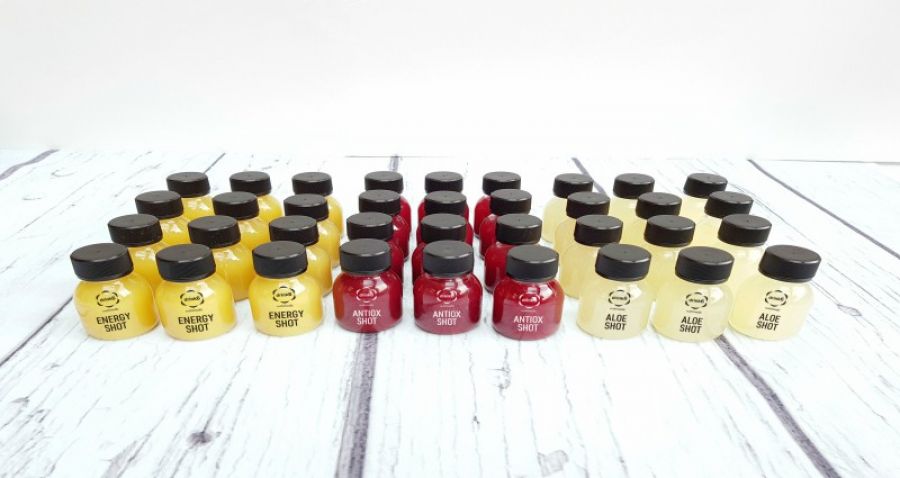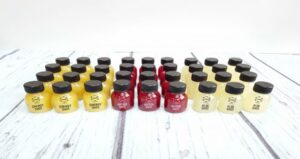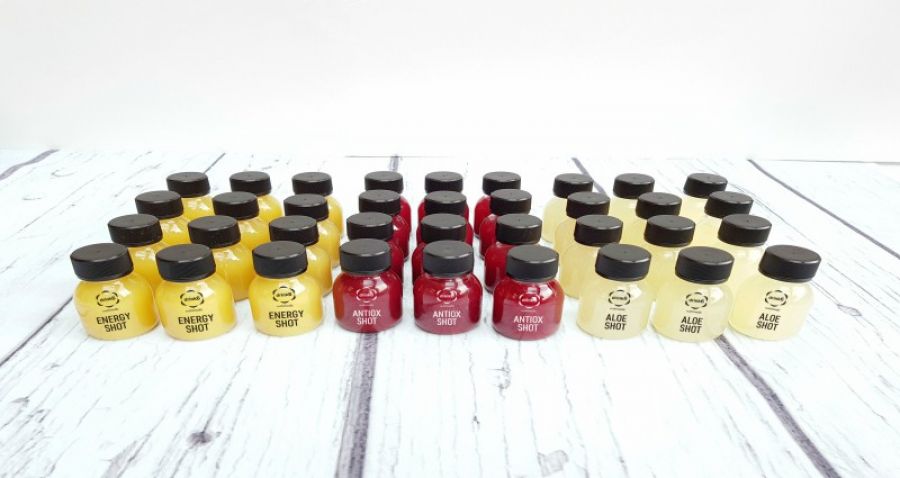 HPP functional beverages are here to stay. Formats to strengthen the immune system, detox experience, with energy intake for the most intense days, relaxing for zen, regenerative and/or antioxidant moments with personal care in mind, and endless experiences adapted to each audience in just a few sips. It is not surprising that sales of functional shots have risen exponentially in recent years; their consumer benefits and the price accessible to all budgets make these products a very succulent and attractive experience that positions them as a powerful trend on the rise in the market.
---
The functional drinks market
The food market and the irruption of non-alcoholic Ready To Drink (RTD) products or ready-to-drink drinks, is taking a step further before the new trend-setting demand: third-generation drinks for a health and wellness experience, and easy to consume. And is that, according to the recent report "Funtional shots Market: Global Industry Trends, Share, Size, Growth, Opportunity and Forecast 2021-2026" by IMARC Group, third generation beverages increased by 10% in the global market during 2015 -2020 and strong growth is expected in the next five years.
Functional drinks are considered those that offer benefits for health, care and well-being. A product like water provides benefits that our body needs but if we also add ingredients that confer and enhance specific benefits, it becomes a very interesting product. According to Mintel Global New Products Database the largest number of beverage launches worldwide corresponds to functional beverages, which reached a total of 1,975 market placements.

Consumers want
Our daily life habits and the trend towards self-care marked by COVID, highlight the need to incorporate in the shopping basket different types of functional drinks that, already in the 1980s, Japan proposed as part of the functional feeding. In fact, according to Beneo's international research study on functional drinks carried out in Germany, the United Kingdom and the United States, consumers are betting on benefits related to "lasting energy", "balanced energy" and "mental performance" as main contributions sought in these products.
From mixed juices, through refreshing drinks, smoothies, cold teas and coffees, and vegetable smoothies to the latest innovative format, bioactive functional shots, which for a few years has been incorporated into the line of refrigerated drinks. These liquid compounds in reduced formats and ready to take anywhere and at any time of the day, meet the basic needs of our body. A shot of energy, vitality and cognitive care that expands in all markets worldwide. Are you coming with us to discover yours?
HPP shots with anti-inflammatory function
One of the first functional shots to hit the market was this one from Temple Turmeric, where turmeric became the main ingredient in this type of healthy, refreshing and unique drinks on the market.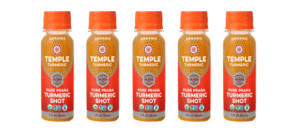 HPP shots with depurative-digestive function and immunity
The cleansing or digestive shots are bottles of just a few sips that help cleanse the digestive tract and have a healthy intestinal flora. Its regulating and soothing properties are ideal to start the day in the best way. Among these shots we find those of SUJA who also offers the variety for immune system reinforcement.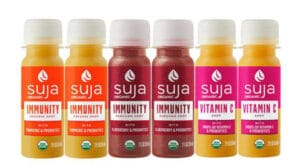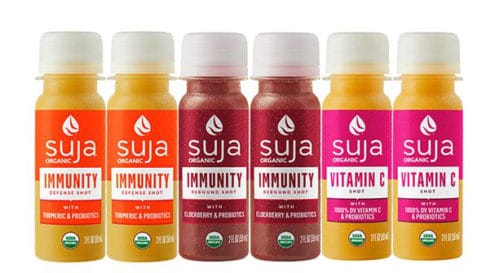 Within this classification of shots, we highlight the recent launch of the Portuguese company GL (So natural brand)with this probiotic pack with double digestive-immunity functionality and with two different flavors (carrot & ginger and apple).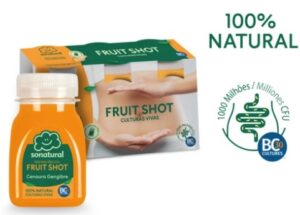 HPP shots with energy and vitality function
It is a concentrate that provides you with the necessary energy boost in the morning, at noon or at the end of the day. Its immediate stimulating effect appears in this shot format of pomegranate, apple, beet and guarana powder processed at high pressures in Fruity Line.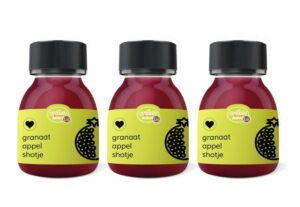 The image of shots in the market
There is a wide variety of these types of functional shots. Regarding the format, it can be in an individual bottle or in a pack of 3, 7, 12 or up to 24 bottles.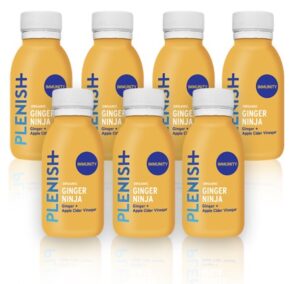 The volume of the shot varies between 50-150 mL, an ideal amount to take in just a few sips and provide all the daily benefits without overloading the body.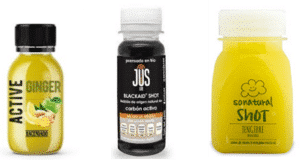 The packaging of the shots is in a flexible and waterproof format, which makes them star products to be subjected to the benefits of high pressures. You can find out more about HPP packaging on our website or in our recent blog post "Sustainable packaging alternatives for HPP".
HPP shots, the alternative of the future
Another advantage that these functional shots offer is that many of them do not contain lactose or gluten, so they are suitable for celiacs. Being a 100% vegetable and natural product, it is valid for vegan or raw vegan diets and, although it is advisable to take them on an empty stomach for better and faster absorption, they can be ingested at any time of the day, without having to pause for it. In addition, it is important to note that they do not contain added sugars or additives, only natural ingredients and water.
In addition, another of the shots that is generating great interest among the millennial population are those for cognitive health. For this market niche, it is a strong point and a preference to be able to find in a single product enhancers of intelligence and memory, and stimulators of creativity and comprehensive clarity. This type of shot is a very attractive proposition for them.
Lastly, the population seeks trust, sustainability and functionality in the products it consumes. New formulations together with high pressure technology are offered as the joint solution to the proliferation of beverage companies in the sector. The HPPs allow obtaining food safety, preserving the nutritional and sensory properties offered by these functional shots, while ensuring the physical and mental health that the end consumer seeks.