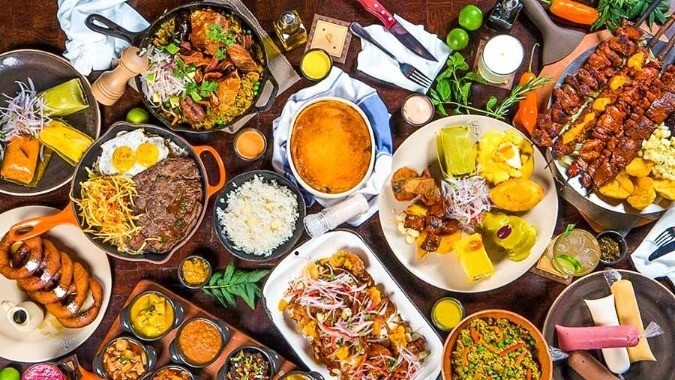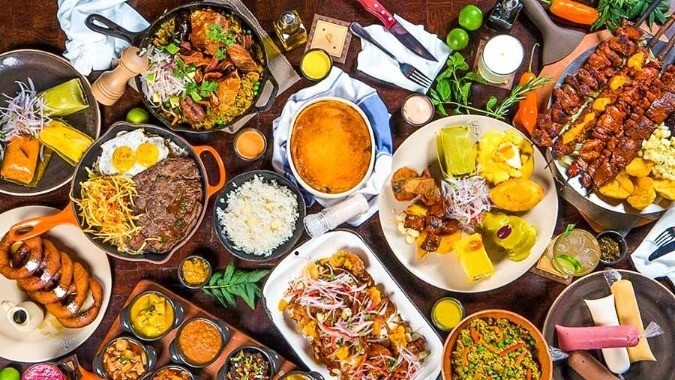 In a global context sensitised by the COVID-19 pandemic, the Latin American population is experiencing a change in consumption patterns as a result of human health and climate change concerns. There is an increasing number of consumers who recognise and value healthy, fresh and high-quality food. Health and personal care are the main concerns for this population but also the need to rethink active food consumption practices linked to the environment and sustainability. In both areas, Hiperbaric offers solutions to meet these existing processes in the Latin American food sector.
---
Latin America, a land rich in the production of raw materials and food goods, presents great opportunities in the sector. In this continent, as in others, industrialisation and the use of new, more sustainable technologies are opening the way to providing responses and solutions across the food chain to the trend of growing more responsible and conscious consumption. These developments are being seen in particular at the processing and preservation stages of the food, as they ensure quality and safety and extend the shelf-life. Similarly, it offers more optimised, profitable and safe processes.
Let´s have a look within this framework the main sectors using HPP in Latin America and the different behaviours and consumption trends towards active and responsible nutrition.
1. Sectors in Latin America applying high pressures
Healthy juices and smoothies
Consumption of expressed, crushed or liquefied fruit in Latin America is a classic in the daily diet. If we include claims such as "healthy", "detox", "bio" or "without additives", this is certainly the perfect combination for the consumer. This type of product is used as a soft drink to replace forces or to replace a meal. Be that as it may, they all have two words in common: healthy and sustainable.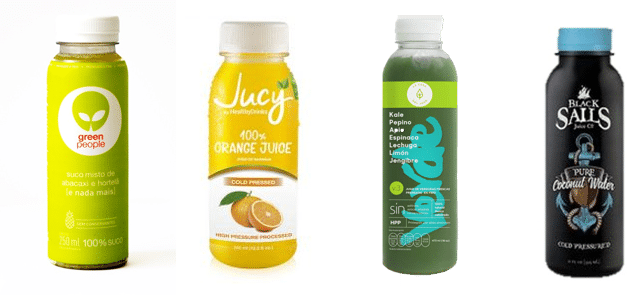 Salsas, Plant Based and Fruit Products
In addition to the consolidated consumption of juices, one of the best-liked of this continent within this category is the guacamole. Its nutritional benefits, the versatility it offers to consume it, and the short labelling, make it a highly popular option. Mexico, Colombia, Peru, Brazil or Chile are some of the countries where different companies already rely on Hiperbaric for the use of HPP in these products.

In addition, according to a report by Market.biz, soups and broths (cold or heating) are also opening their way to increasing demand as an alternative for Latin Americans. Products with plant and fruit ingredients take advantage.
Meat sector
The meat industry and its by-products are an important sector on the continent. It has been taking on new challenges in view of the growing number of consumers concerned about the origin and processing of meat. The search for quality proteins and the need for a balance between "consciousness and healthy nutrition" on the part of consumers are a point of reference for Latin American consumers. The use of HPP technology produces quality and longer shelf life raw or cooked food, opening up the possibility of exporting to other countries. Brazilian BRF and Chilean Productos Fernández are examples of companies that focused on innovation, safety and quality guaranteed by Hiperbaric HPP technology.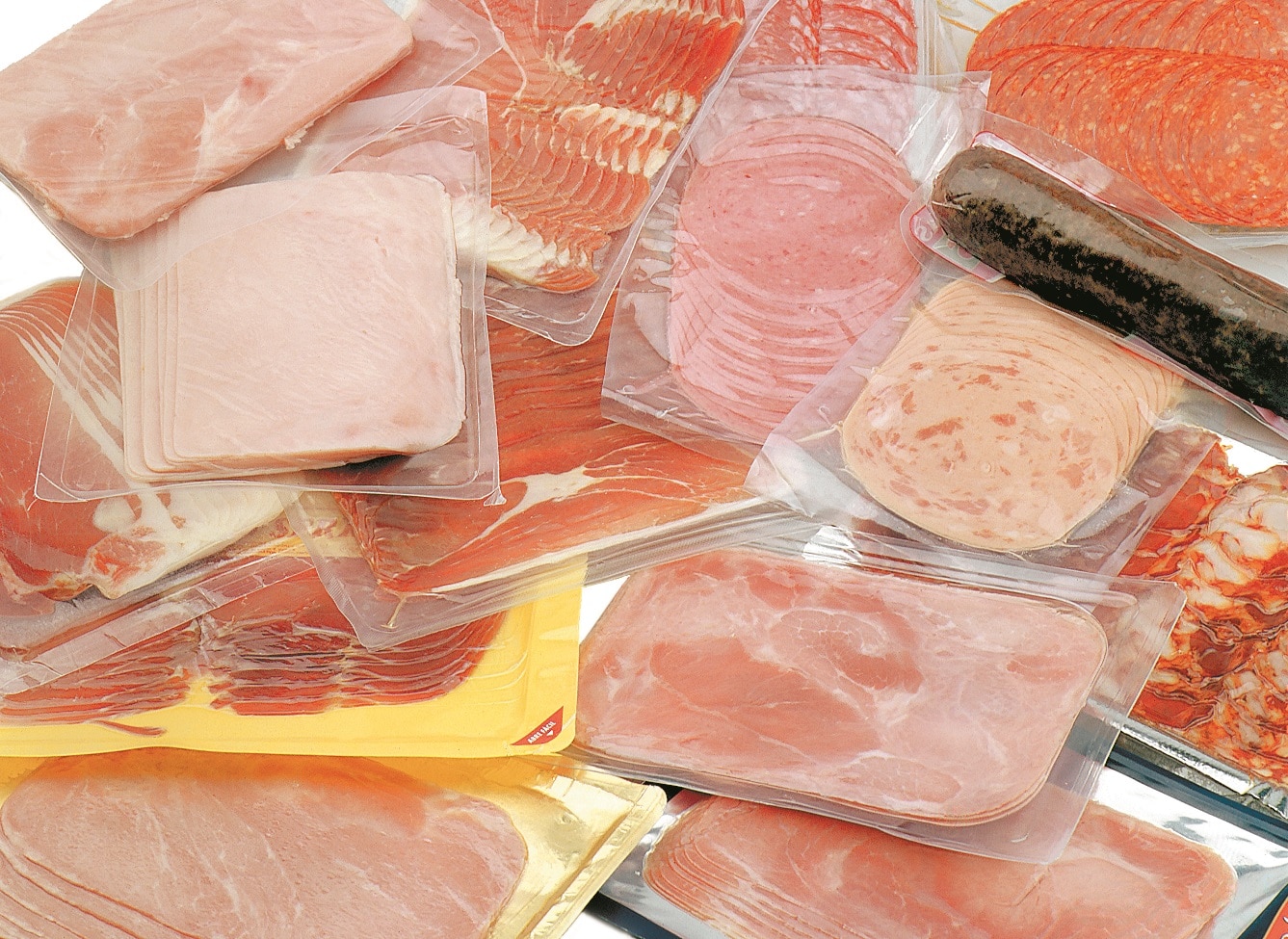 Dairy products
From its raw material to cheeses, smoothies or spreads, these kind of dairy products are also at the top of the list of purchases by Latin American consumers. Indeed, according to FEPALE (Pan-American Milk Federation), dairy consumption is increasingly taking place in countries such as Uruguay, Argentina, Costa Rica and Brazil. In Hiperbaric we offer the use of high pressure to maintain all properties without losing the best sensory experience of the product.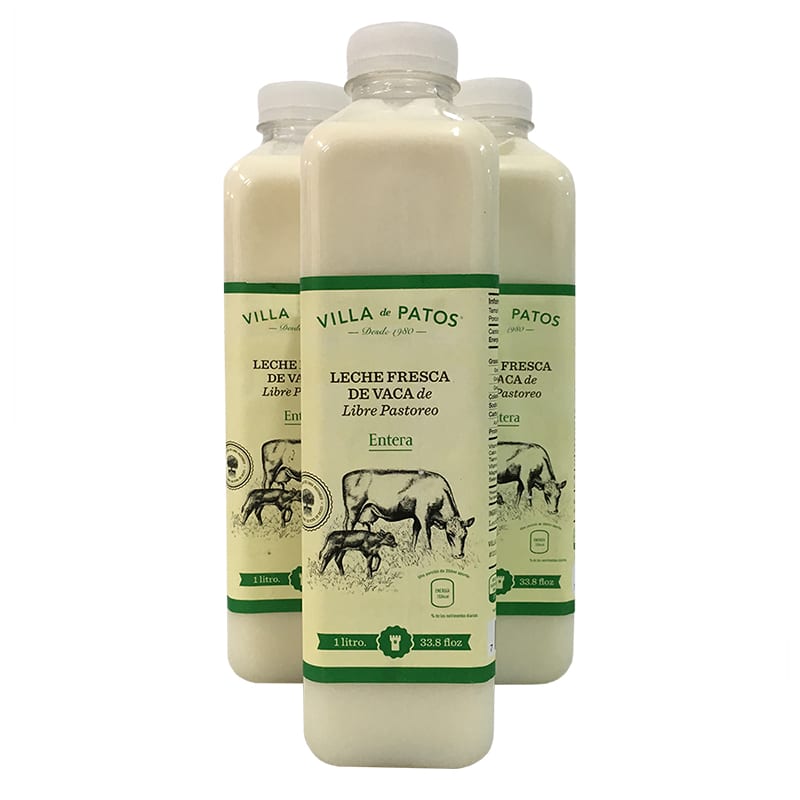 Seafood products
Producers of seafood products are increasingly interested in the high pressure on their products as a guarantee of quality, improved processing (crustacean meat extraction and shucking of mollusks) and the challenge of healthy and nutritious consumption. From crustaceans (lobsters, crabs, etc.), mollusks (mussels, clams, etc.) and raw fish, to prepared meals based on fish or shellfish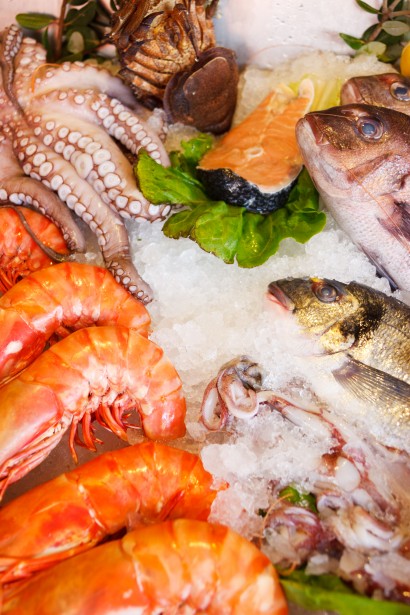 2. The demand of clean labels
Clean label is one of the strongest and growing drivers of the market in recent years. This type of label is based on the use of a reduced group of more natural and transparent ingredients for the consumer. As a result, talking about clean labels is about nutritional needs, responsible consumption and their impact on health. Latin American consumers are looking for products with reduced, clear and additive free labelling. This new need is taken up by food businesses, although there is a new challenge: the process and production of your products may change. In return, there are alternatives such as the use of Hiperbaric HPP technology that makes little or no change to these processes.
Jorge Enrique Amorocho, Chief Operating Officer at Productos San Gregorio in Colombia, explained how Hiperbaric's technology was key to saving his business and opening up new markets: "With the pandemic, our national sales decreased dramatically and we had to look for other markets to survive. It helped us have HPP technology to bring our products into Japan and Korea, a prerequisite for them."
The expansion of Latin America's market economy in the food sector is coming under pressure towards the most industrialised and sustainable production processes with clean labels. Under this concept, Hiperbaric offers a variety of optimal solutions to achieve results adapted to this demand.
3. New food trends in Latin America
The forecast we left in our article last year has not differed from the arguments of the study led by Ingredion and the consultancy firm Opinaia. The survey concludes that 90% of the Latin American population are interested in eating healthy food and that 67% of the countries surveyed (Colombia, Chile, Brazil, Argentina and Peru) consider sustainable brands to be important.
In recent years, consumption of sugar drinks decreased in Brazil, Ecuador, Colombia, Argentina and Guyana. However, natural juices such as coconut water or directly pressed fruits are growing steadily. Recipes are varied and consumers choose the format ready to take anytime in the day.
Chilean fish is active in more than 80 markets in Latin America and is the main supplier of fresh and frozen fish for Argentinian consumers. Brazilian consumers consume 99% of Chile's fresh salmon, and mussels and other products have an increasing demand due to their properties, easy logistics in preparation and innovation in product variety.
In the meat sector, according to a survey carried out by the Organisation for Economic Cooperation and Development (OECD), Argentina stands as the world's third largest consumer and Brazil in the sixth. Uruguay and other Latin American nations are also starting to exert global influence. The consumer preference is poultry meat and this is due to consumers' quest for a higher quality protein. However, they are increasingly looking for products related to animal welfare, high protein quality and ready-to-eat (RTE) products.
Another big stake is baked products. With the arrival of covid-19, making masses (for bread, pizza, etc.) and baking at home became a great popular hobby. The mother mass has become popular and it is in this sector that high pressures also become useful.
In other words, the behaviour of Latin American consumers takes on new horizons. It is looking for cleaner additives, more sustainable and easy to consume. It has a new concept of nutrition, worries about healthier diets, looks for natural ingredients and demands more accountability and transparency in the manufacture and processing of food.
It is on this route that the whole Hiperbaric family offers the solution with its technology and accompanies the customer by providing support and advice to improve profitability rates, to operate continuously, safely and with access to greater economies of scale, and to obtain standardised products in market outlets.