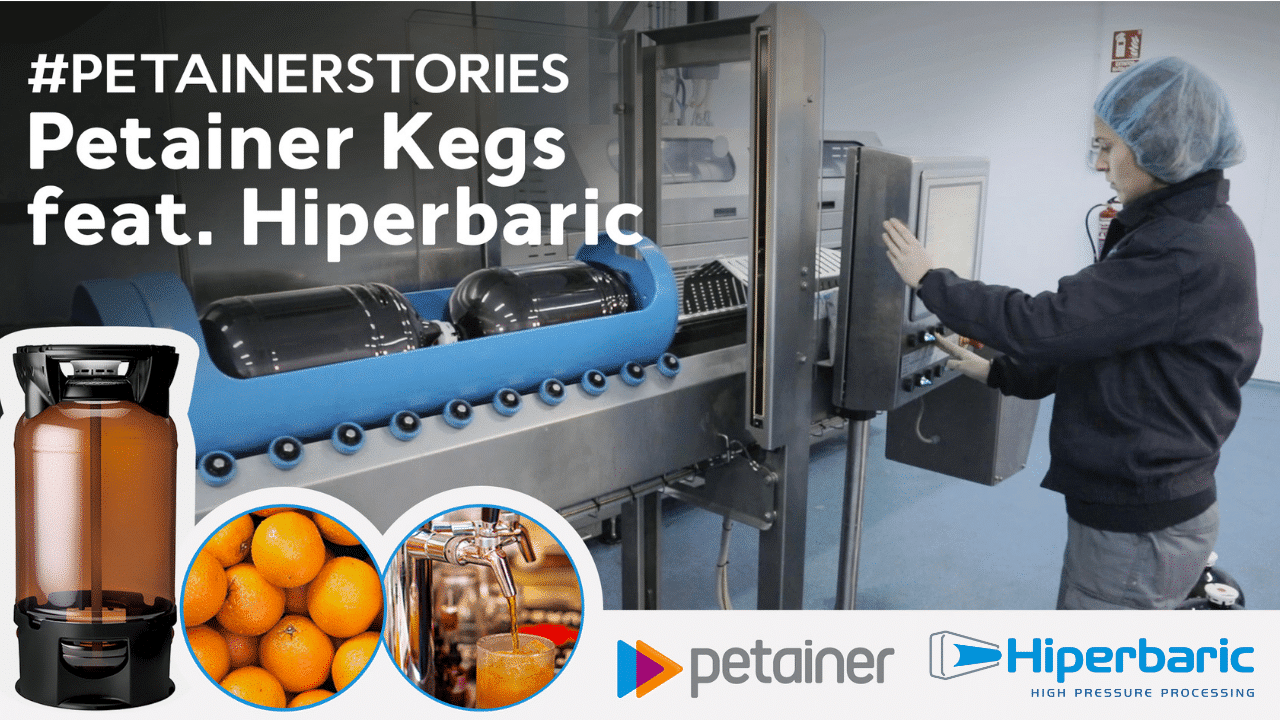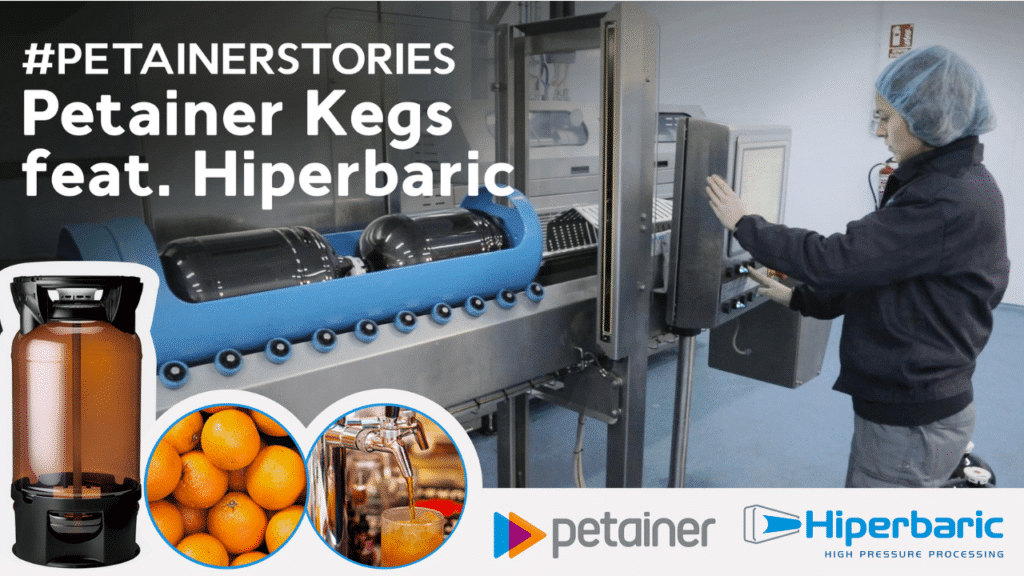 Among the multiple applications of HPP, juices and beverages have experienced increasing growth during the last few years, benefitting drastically from this non-thermal technology. High Pressure Processing maintains the juice's flavor, color, and composition intact, which is precisely what today's consumer demands. In the case of fruit and vegetable juices, this technology preserves all its nutrients, vitamins, antioxidants, and its flavor. It's similar to consuming freshly squeezed juice, but with an extended shelf-life and food safety guarantee.

Innovation Benefits
Almost all HPP juice manufacturers offer HPP juices and beverages in their final packaging. Despite the multiple packaging options available for these products, many were looking for a packaging alternative that allows them to improve their logistics and environmental impact.
With these needs in mind, Petainer and Hiperbaric have partnered together to create the world's first keg for High Pressure Processing of beverages. A global innovation that will revolutionize the HPP beverage sector by offering beverage manufacturers a safe, sustainable, and cost-efficient packaging solution.
The cylindrical shape of the kegs adapts perfectly to the vessel or processing chamber of Hiperbaric HPP in-pack units, optimizing the filling ratio and the productivity of the system. In addition, the Petainer kegs and fittings are made of 100% recyclable materials and reduce the CO2 footprint, becoming a more sustainable solution.
Easy handling and lightweight are two major characteristics of this breakthrough innovation.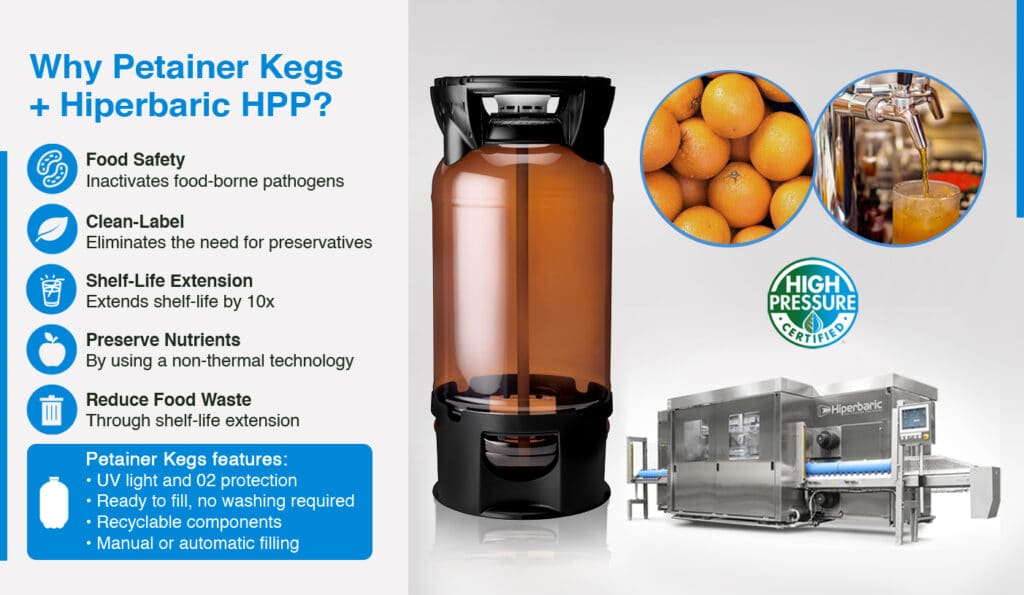 Versatility and Potential Possibilities
The Petainer keg's versatility opens new market opportunities. Retailers and food-service companies, especially juice bars, are looking to offer consumers the possibility to serve HPP juices directly from a tap. That is something Petainer kegs enables, satisfying these high-standard requirements.
Furthermore, although the first application has been HPP cold-press juices, the Petainer kegs can also be used for packaging a wide variety of beverages such as carbonated drinks, cold brew tea, and coffee. In the future, we can even imagine drinking an HPP beer at a bar, cheers!
Petainer and Hiperbaric Collaboration
Hiperbaric has worked together with Petainer to launch this disruptive solution. The collaboration between these two leading companies has been crucial to overcome the different challenges.
It is important to mention that not all plastic kegs are compatible with HPP since they might not withstand the high level of pressure applied by HPP systems. To make it compatible, numerous tests were made at Hiperbaric's HPP Incubator Center, followed by great developments designed by Hiperbaric's engineering team and Petainer's packaging experts.
All in all, professionalism, teamwork and continuous support have been key aspects of this collaboration to finally execute this great innovation for juice manufacturers and consumers.
To learn more about the project, watch the on-demand session, "Petainer Kegs: The World'S First HPP Keg for Juices & Beverages", hosted during Hiperbaric's HPP Innovation Week: