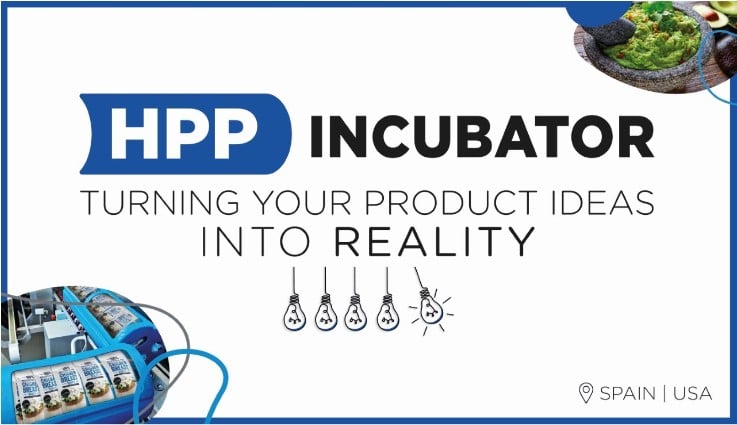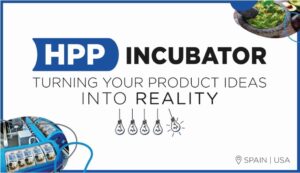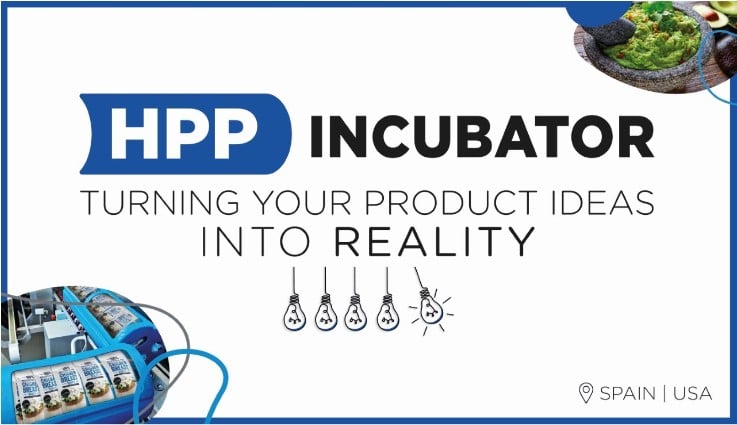 The time has come where you have read all about High Pressure Processing (HPP) technology, seen all our webinars, participated in our HPP Innovation Week, and it is time to kick-off your project! It may seem intimidating at first, but Hiperbaric is at your service throughout the entire process! We are the global leaders in HPP technology, and are able to offer our two HPP Incubators: one located in Burgos, Spain and the other in Miami, FL, USA. In addition, we have a large global HPP Tolling Network of companies that could also provide assistance. In this article, we will break down in steps how to kick-off your project with Hiperbaric.
---
First Things First
A survey conducted to food experts on the use of novel non-thermal technologies in the U.S. showed that HPP was the most used one, with a preference of 35.6% among other technologies such as PEF, Pulsed Light or Irradiation. This result doesn't come as a surprise, since High Pressure Processing offers:
A non-thermal technology;
Minimally processed;
Shelf-life extension of products;
Helps to maintain the organoleptic and nutritional properties of food;
A clean-label product;
In the case you have decided to use HPP in your products, there are several questions you should prioritize, such as:
Meet the HPP Incubator: Turning Your Product Ideas Into Reality
Hiperbaric has two HPP Incubator Centers, one in Miami, FL, USA, and another in Burgos, Spain, at your disposal for free HPP trials, always complemented with the customized and professional advice of our HPP experts all along the process.
What we offer: Applications Team and Sales Team At Your Disposal
To help with the doubts that may arise, Hiperbaric has a team of experts ready to help, including our Sales Team and our Applications Team.
Our Sales Team all have a background in food science and biology, and are specialized in different markets worldwide. They know how to advise you in terms of which machine can be suitable for your daily production, they can participate in the product trials, help you find the closest HPP Tolling Center and so on… If you have any inquiries, do not hesitate to contact the Sales Team.
In addition, our Applications Team are a group of food scientists, PhD and M.Sc. that have a deep knowledge in all of questions above and can guide you through the process of deciding the most suitable packaging, help with formulation, product validation and much more.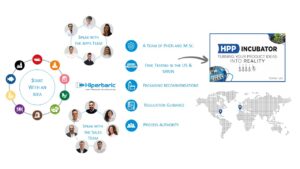 Is it necessary to invest in a machine to use the technology?
If the investment in a machine is still out of reach, it is still possible to use the technology and to develop an HPP product line. The tolling service of HPP to other food companies is a business model that allows a company to provide services and give access to HPP technology to companies of any size, as a previous step to investment or technology acquisition. HPP tolling is the ideal option for small companies, startups, restaurateurs and new exporters, looking for the opportunity to commercialize a great variety of HPP products, without the initial capital investment.
Do not miss the webinar Hiperbaric organized last year: HPP Tolling, Technology Accessible to All Companies
Below you'll find a list of HPP Tolling Centers by region:
If you want to know more about what HPP technology and how it can help in the production of healthy and safe products, do not hesitate to contact us.