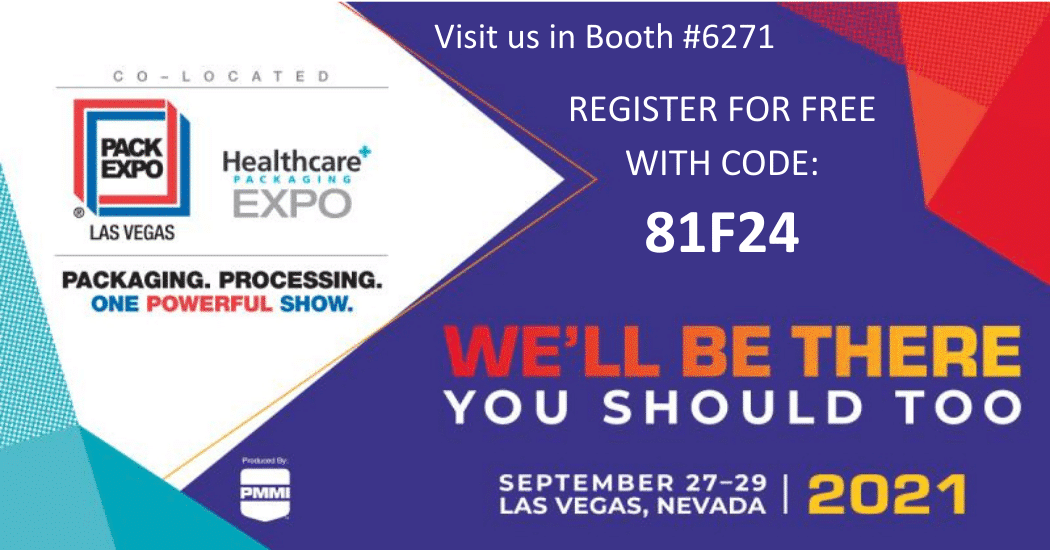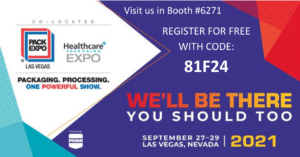 Hiperbaric is excited to be exhibiting at PACK EXPO Las Vegas & Healthcare Packaging EXPO on Sept. 27th – 29th, 2021 in Las Vegas, Nevada (USA). In conjunction with PACK EXPO, Hiperbaric will also be attending the 2021 Cold Pressure Council Annual Conference, which will be held on Sept. 28th – 29th, 2021. Register to the hybrid event today and meet the team at booth #6271. Register for free using code: 81F24.
---
PACK EXPO Las Vegas & Healthcare Packaging EXPO: The Packaging and Processing Event That Has it ALL
To keep up with the changes in the last year and the ever-evolving consumer demands, you need to experience the latest innovations that can drive your business forward. At PACK EXPO Las Vegas and Healthcare Packaging EXPO, taking place on September 27th – 29th in Las Vegas, Nevada (USA), you get the invaluable opportunity to see technology upfront and ask questions right on the spot. No other event in 2021 will bring together a more comprehensive gathering of packaging and processing suppliers, ideas and industry professions.
Hiperbaric and its packaging partner Petainer, will showcase the world's first HPP keg for juices and other beverages, as well as introduce the HPP In-Bulk technology at this year's PACK EXPO.
The session, "The Latest Packaging Innovations for Juices & Beverages", will be held Mon., Sept. 27th at 1:30 p.m. at the Processiong Innovation Stage, North Hall.
The session will be presented by Carole Tonello-Samson, Commercial and Applications director, Hiperbaric, and Andrew Brewer, director, Technical Services North America, Petainer. Petainer Keg is the world's first commercial PET keg for HPP beverages. The discussion will touch on the latest HPP packaging innovations for HPP In-Bulk technology, with a focus on carton packaging, as well as the HPP In-Pack technology, with a focus on the Petainer Keg.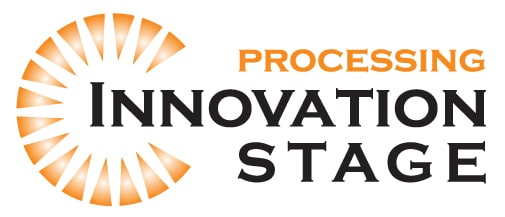 "The keg is revolutionizing how HPP beverages are packaged and is a breakthrough global innovation offering beverage manufacturers safe, sustainable, and cost-efficient packaging," said Roberto Peregrina, director, Hiperbaric USA.
Petainer works with beverage customers in the non-alcoholic and alcoholic categories, including carbonated beverages, water products, juices, beer, cold brew coffee, kombucha, cider, wine, and spirits.
To keep up with it all, you have to attend this industry-defining event! Register for free with our comp code 81F24 and connect with our team in booth #6271 at PACK EXPO Las Vegas and Healthcare Packaging EXPO 2021, September 27–29 in Las Vegas.
Technology Excellence Awards Finalist: Hiperbaric In-Bulk Technology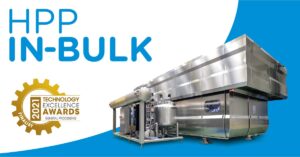 The Technology Excellence Awards will return this September to PACK EXPO. The awards recognize exhibitors' new innovative technology they have developed.
Hiperbaric is one of three finalists in the General Processing category for its HPP In-Bulk technology innovation.
A global innovation for high-volume processing of HPP beverages, HPP In-bulk allows beverages to be processed in-bulk format prior to bottling. This technology offers the lowest processing costs and energy consumption, allowing the use of any container, regardless of material, design, or size.
In the traditional in-pack HPP process, beverages are placed in baskets in their final packaging into a high-pressure, cold water chamber and pressurized to inactivate bacteria, viruses, molds and parasites. However, by processing liquids in bulk, twice as much product per batch can be handled, and then bottled in any format, from cans to glass bottles.
The in-bulk process sends the beverage to the vessel or processing chamber, which contains a recyclable plastic "bladder," encompassing 90 percent of the total vessel volume. After that, the beverage is unloaded into an ultraclean Extended Shelf Life (ESL) tank and goes to an ESL filling line, where it can be bottled in any type of packaging material.
Since there is no manual handling of bottles or pouches, labor costs are reduced by more than 80%. The energy cost per liter of an HPP beverage is also cut by almost 50%, as almost twice the volume of juice is processed per cycle, while spare parts and consumable costs per liter are reduced by more than 30%.
The Hiperbaric Bulk machine includes several patent-pending innovations and is the result of a four-year R&D project involving highly qualified Ph.D. and engineering teams, added to the 20 years of Hiperbaric's industrial experience as a manufacturer of HPP machines.
The Cold Pressure Council Annual Conference Returns During Pack Expo Las Vegas!
The 2021 Cold Pressure Council Annual Conference will be held on September 28th – 29th and in conjunction with PACK EXPO Las Vegas and Healthcare Packaging EXPO 2021.
The event is dedicated to High Pressure Processing (HPP). featuring HPP best practices, the latest market trends and tips for packaging HPP products – with insights from leading food processor and services supplier experts.

By registering for the Cold Pressure Council Annual Conference, you receive a complimentary registration to PACK EXPO Las Vegas. Registration is through the PACK EXPO Las Vegas website by clicking Attendee, selecting "Register for In-Person," and choosing the CPC Annual Conference.
CPC general members receive a 10% discount on registration and associate and NGO members will receive a 5% discount.