Meat products, both raw and ready-to-eat (RTE), continue to be one of the largest sectors using HPP technology, as an alternative to preservatives and additives to guarantee food safety.
There is a variety of meat products that have had success with HPP technology such as cured and sliced ham, roasted chicken and turkey cuts, hand-cut pork, cured sausages, raw and marinated meats, duck and goose delicacies, and much more.
High pressure processing (HPP) is the best food safety solution against foodborne pathogens such as Salmonella spp., E. Coli, and Listeria monocytogenes in meat products.
HPP inactivates foodborne pathogens and spoilage microorganisms, meeting the regulations demanded by national food safety authorities of many countries.
Read more >
HPP MEAT PRODUCTS: FRESH AND SAFE PRODUCT, WITH A HIGH-QUALITY AND LONGER SHELF LIFE



Enhances Food Safety. HPP technology can eliminate pathogenic microorganisms and achieving a 3-log reduction or more, without modifying the properties of the food.
Premium Quality with an Extended Shelf Life. The inactivation of spoilage microorganisms (lactic acid bacteria, yeasts and molds) significantly increases the shelf life of the product and guarantees high sensorial quality.
Clean Label. The use of HPP makes it possible to design formulations that are free of preservatives and additives. This meets the demand of products with a clean label and reduced amounts of sodium.
No Cross-Contamination. Because HPP is applied after packaging, it elimates the risk of cross-contamination during handling and slicing.
Variety of Applications. The pressure applied during the process is transmitted uniformly and instantaneously throughout the entire product, so the effectiveness is the same regardless of the product format.
Various Packaging Options. There are a various packaging options including, vacuum, in skin, and MAP trays or bags. The type of packaging can modify the productivity of the line but the effectiveness of the technology on the product is guaranteed.
Market Expansion Opportunities. With the extended shelf life benefit HPP offers, companies can scale their business both nationally and globally.
Development of Innovative Products. HPP allows for the development of new, safe and functional meat products (low in sodium or with Omega 3).
HPP Meat Products Examples
HPP for Cured & Fermented Meats Scientific Information
NOEL – APA Processing Case Study
HPP Raw Meat Products Scientific Information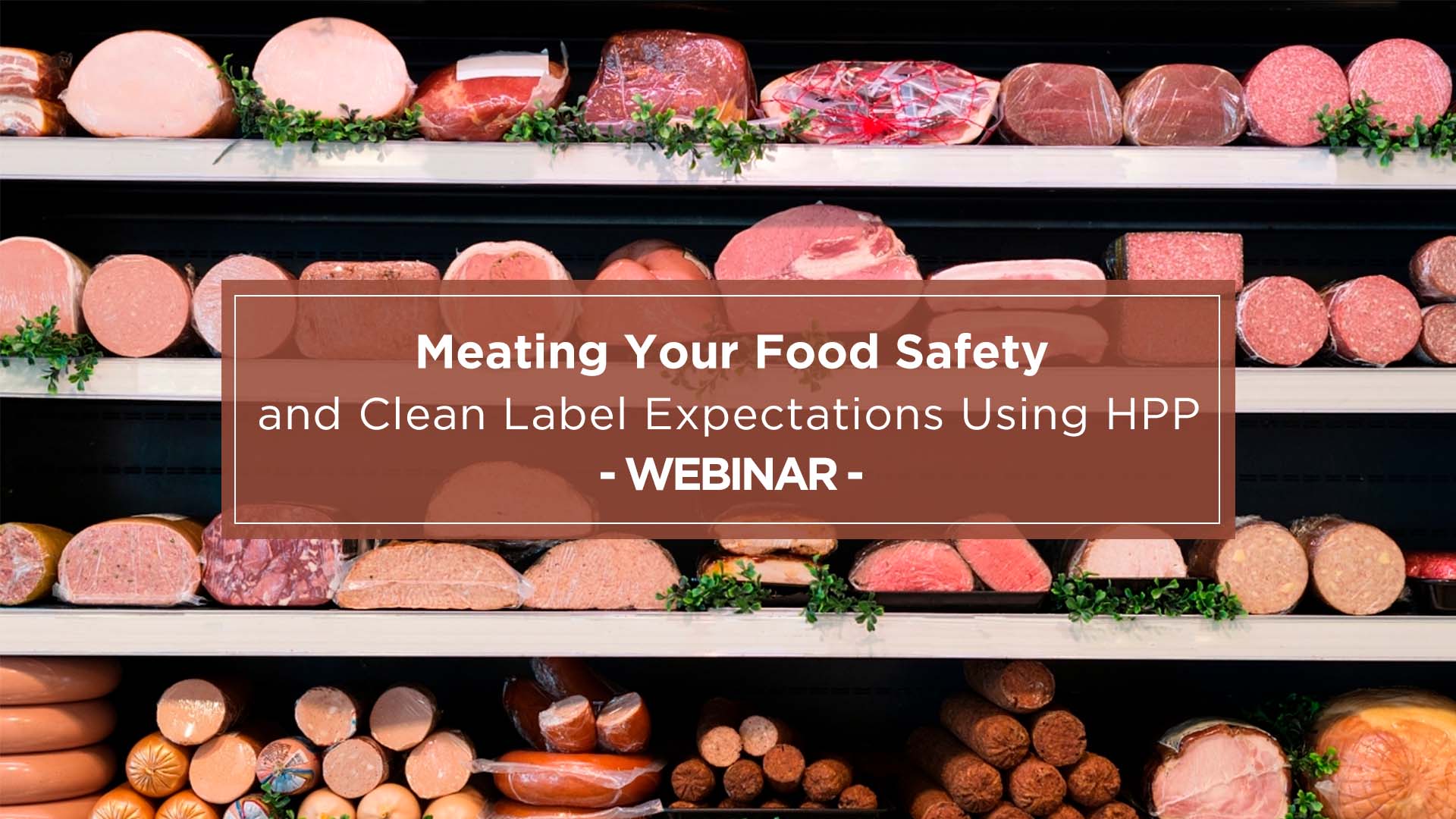 HPP for Meat Products Webinar
Discover why HPP is the best food safety solution against foodborne pathogens and microorganisms such as Salmonella spp., E.Coli and Listeria. Moreover, it allows to offer premium quality products with clean label and an extended shelf life. Our client West Liberty Foods explains how this technology has helped them to boost their business operations.
You may also be interested in