Due to the busy schedule consumers have, HPP ready-to-eat (RTE) meals have increased in popularity. This application offers practical meals that are similar to those made fresh at home. It multiplies up to 3 times the shelf life while refrigerated, maintaining all the fresh properties of the food.
The versatility of this technology allows it to be applied to a wide variety of ready-to-eat (RTE) meals consisting of meat, fish, vegetables, rice, and pasta. HPP also allows the development of innovative products, guaranteeing food safety and avoiding any type of recontamination since the process is applied to the final packaging.
Read more >
MEALS THAT ARE NUTRITIOUS, FLAVORFUL, AND HAVE AN EXTENDED SHELF LIFE



Clean Label. Reduces or eliminates the need to use preservatives or additives.
Premium Quality. HPP is a non-thermal process that maintains the color, flavor and nutritional value of products.
Minimum Previous Cooking. Before the HPP treatment, the ready-to-eat meal requires only minimal cooking to achieve optimal flavor.
Extended Shelf Life. HPP extends the shelf life of ready-to-eat products for several weeks.
Food Safety. HPP inactivates foodborne pathogens and spoilage microorganisms such as Salmonella spp., Coli, molds and yeasts. In addition, recontamination is avoided since products are processed in their final packaging.
Variety of Products. HPP can be applied to a range of RTE products that are prepared with ingredients such as meat, fish, vegetables, rice, and pasta.
Variety of Formats. HPP has a wide range of packaging formats that can be used, such as tubs, large bags, trays, vacuum packed and MAP.
HPP Ready To Eat Meals Examples
HPP for RTE Meals Scientific Information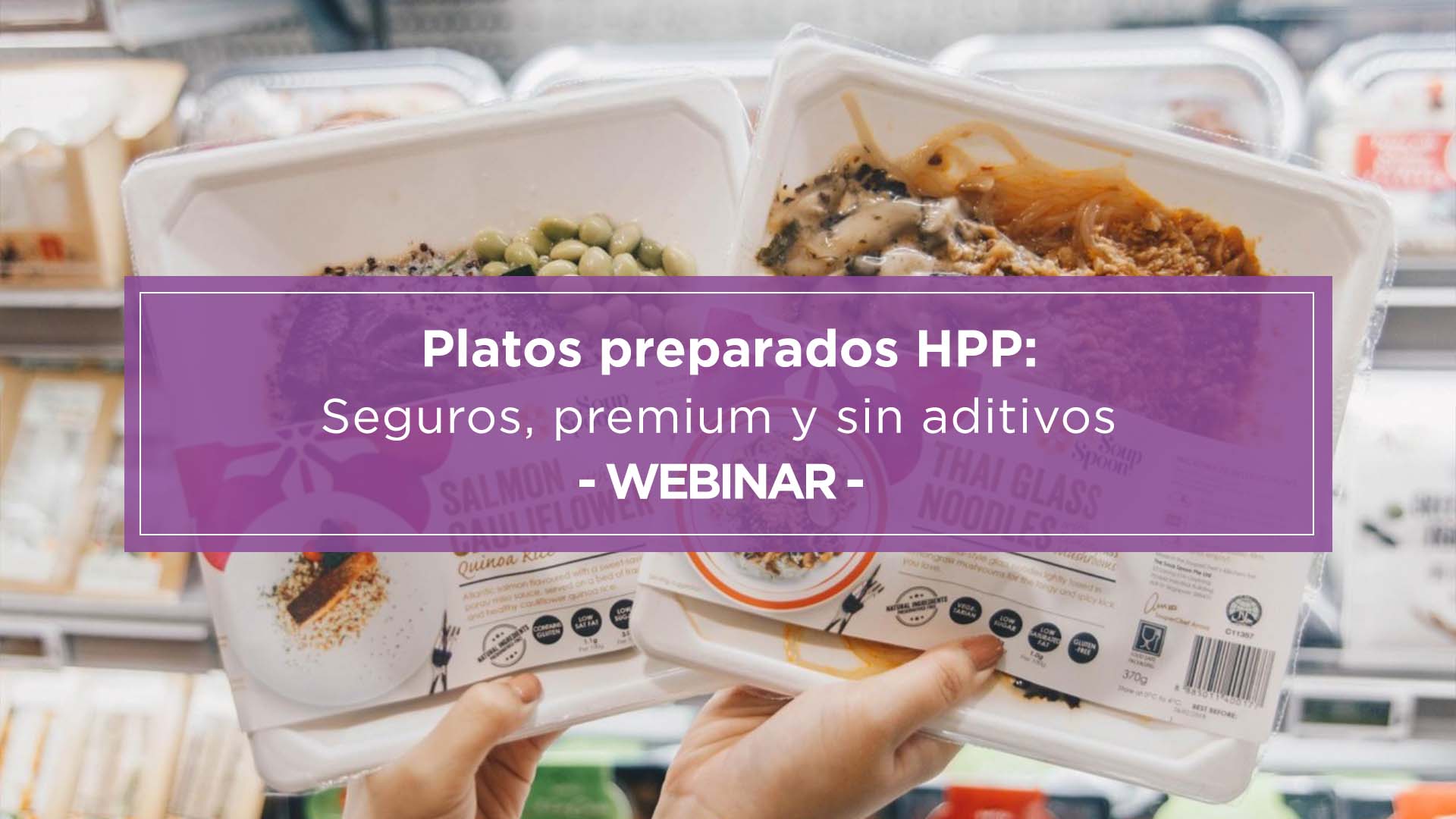 HPP for Ready-To-Eat Meals Webinar
Find out why HPP is the future of ready-to-eat (RTE) meals. It allows to develop safe, premium and additive-free productsand multiplies up to 3 times the shelf life. Our HPP experts explain all its benefits and Sandridge Food Corp. shares how HPP has helped them to expand their business.
You may also be interested in