Hiperbaric, leader in high-pressure technologies
Hiperbaric, the world leader specialized in the design, manufacture and sale of high-pressure technology industrial equipment, with over 20 years of experience, is now exploring the design and development of high-pressure hydrogen compressors.
Our company's history has always been one of innovation, allowing us to release new and disruptive products to the market, develop new technologies and design reliable, long-lasting and safe solutions.
A stellar example of this is our HPP equipment line which has propelled us to become market leaders in this sector. This equipment works by using one or several water compressors, featuring Hiperbaric's innovative technology, efficiently increasing the pressure from atmospheric levels to up to 6,000 bar, while also being easy to maintain and offering total connectivity.
Water compression technologies, such as HPP equipment and 6,000-bar water compressors, were soon followed by high-temperature argon compressors (HIP equipment with argon at 2,000 bar and 1,450 ºC), before being joined by the current line of hydrogen compressors, a completely innovative and versatile range that can be adapted to almost any application.
Hiperbaric optimizes and improves hydrogen compression technologies, reducing costs by using highly reliable systems and materials which have been tested, improved and selected for their efficient design.

The wide range of input pressures (between 20 and 400 bar) and the ability to reach up to 1,000 bar during discharge makes them especially suited to use in hydrogen stations, refilling vehicles at either 350 or 700 bar in a short space of time, helping lead us down the path towards a more sustainable mobility.

Members of some of the most prestigious Associations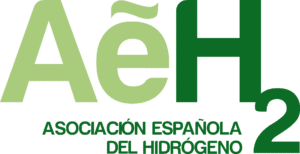 The Spanish Hydrogen Association (AeH2) is the voice of the hydrogen sector in Spain. Positioned as a reference agent of the hydrogen sector, it has been working since its foundation in 2002 to encourage, promote and boost the technological and industrial development of hydrogen technologies in our country, and to ensure that their positive impact is reflected in the Spanish society and economy. It represents more than 200 partners from the entire hydrogen value chain, including renewable promoters, equipment and component manufacturers, engineering and EPC, Oil & Gas, industrial gases, transport, organizations linked to the sector, etc.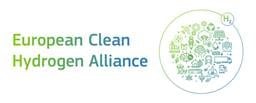 The European Clean Hydrogen Alliance aims at an ambitious deployment of hydrogen technologies by 2030, bringing together renewable and low-carbon hydrogen production, demand in industry, mobility and other sectors, and hydrogen transmission and distribution. The European Clean Hydrogen Alliance was announced as part of the new industrial strategy for Europe in March 2020.

The Spanish Hydrogen and Fuel Cell Technology Platform (PTE-HPC) is an initiative promoted by the Spanish Hydrogen Association and supported by the Ministry of Science and Innovation. Numerous entities of the national scene whose activities are related to Hydrogen and Fuel Cell technologies participate in the Platform. The main objective of the PTEHPC is to facilitate and accelerate the development and use in Spain of systems based on fuel cells and hydrogen, in their different technologies, for their application in the transport, stationary and portable sectors.