In-Pack High Pressure Processing (HPP) is applied to pre-packaged food products, thus the properties and design of the packaging are important considerations. Food packaging for conventional HPP is mostly limited to plastic polymers such as PET, PP, PE, PA or EVOH (alone or combined in different layers). Environmentally friendlier alternatives such as recycled PET or PLA are also suitable.
Flexibility and elasticity are the most important characteristics for HPP packaging as it should withstand compression under high pressure and recover its original shape upon pressure release. Packaging materials should also be water-resistant.
One of the biggest advantages of HPP is that pressure is transmitted uniformly and instantaneously throughout the equipment vessel and product, allowing to process foods regardless of their shape or size. However, packaging geometry does affect the filling ratio of HPP units, which directly influences throughput.
Overall, minimizing headspace reduces the likelihood of packaging failure. Gas is more compressible than solids or liquids and occupies a much smaller volume under pressure. Upon expansion, gas molecules expand more violently and packaging is more susceptible to fail.
Read more >



PET is the most suitable material for bottles, whereas HDPE is preferred for caps. Blow-molded bottles perform better with HPP.
Rounded corners provide shoulder rigidity and less strain when compared to pointy/edgy corners.
Crown-shaped base provides rigidity and structural support for carbonated drinks.
Caps with inner plug/embossment are preferred as the inner lip prevents fluid exchange during high pressure.
Liner seals in the cap are not desired as they may lead to leakage if cap and liner materials compress at different rates.
Foil closures must be validated. The cap should be placed after HPP to avoid mechanical stress from air trapped in void space.
Dispenser caps can be used if the bottle opening is covered with a suitable foil closure and the cap is placed after HPP.
Minimizing the headspace reduces undesired chemical/enzymatic reactions and prevents bottle wall collapse (paneling).
Round or squared tubs are used in a wide range of HPP applications: guacamole, salsas, spreads, dips, wet salads, fruit chunks submerged in juice, baby food, fruit purees, pet food...
Trays are the perfect solution for Ready-To-Eat (RTE) meals, deli meats, cured and fermented sliced meats, fish, seafood...
A plastic film is heat-sealed to cover the opening of tubs before HPP. The container lid is placed after HPP.
Rigid or semi-rigid containers with a flexible closure film are recommended to allow pressure transmission. Wide sealing areas (≥5 mm/0.19 in) reduce closing film strain, ensure adequate heat sealing, and slow down oxygen migration through the seal.
Rounded corners increase the rigidity of the base and side walls, and reduces the likelihood of puncturing the closing film of adjacent tubs and trays during HPP or further handling.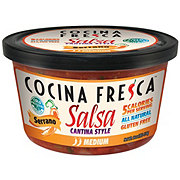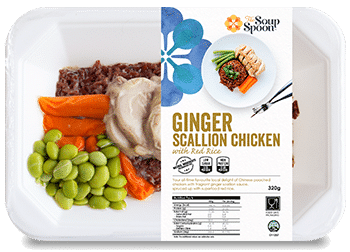 DIFFERENT TUBS AND TRAYS FORMATS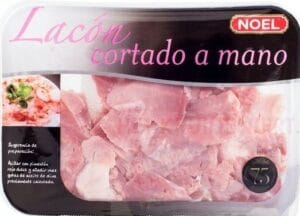 Modified Atmosphere Packaging (MAP)

MAP is compatible with HPP as shown by many commercial examples. However, gas expansion upon decompression increases the likelihood of package delamination and visual defects in the food.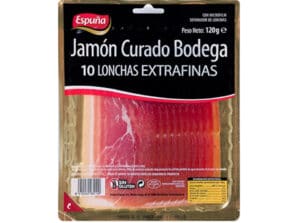 Vacuum packaging minimizes headspace and increases throughput. Visual appearance is improved because removing residual air delays chemical and enzymatic oxidations.
Vacuum skin packaging is the preferred option for RTE meals because it minimizes residual air in the package and improves the visual appearance of creative meal preparations.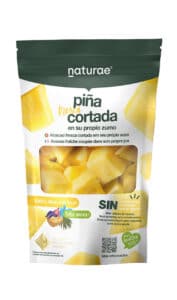 Vacuum bags can be used for a wide range of applications: guacamole, avocado and other fruit pulps, sliced meat and meat blocks, sausages…
Pouches are very versatile and a handy solution for soups, wet salads, salsas, baby food, fruit juice and fruit purees, pet food...
Bags and pouches maximize throughput since they minimize void space between packaged food units.
Multilayered materials are compatible and often preferred since they provide an additional oxygen barrier.
Heat sealing must be optimized (≥5 mm/0.19 in) to ensure that bags withstand compression and decompression.
Multicomponent bags (bag-in-box) and pouches with rigid fittings (spout, screw caps, valves, etc.) are also suitable for HPP, but prior validation of the design is encouraged.
Hiperbaric Bulk Technology



A global innovation for large production of HPP beverages.in which liquids are processed in bulk, before bottling, allowing the usage of any kind of packaging, including carton or glass.
Petainer and Hiperbaric have partnered together to create the world's first keg for HPP beverages. A solution for retailers and food-service companies, especially juice bars to offer consumers the possibility to serve HPP juices directly from a tap.
There are some innovative companies offering alternative packaging solutions to traditional PET packaging. Thanks to these developments, some of our clients are already able to offer their HPP products packaged with in rPET, PLA and biodegradable solutions.
HPP Innovation Week packaging sessions