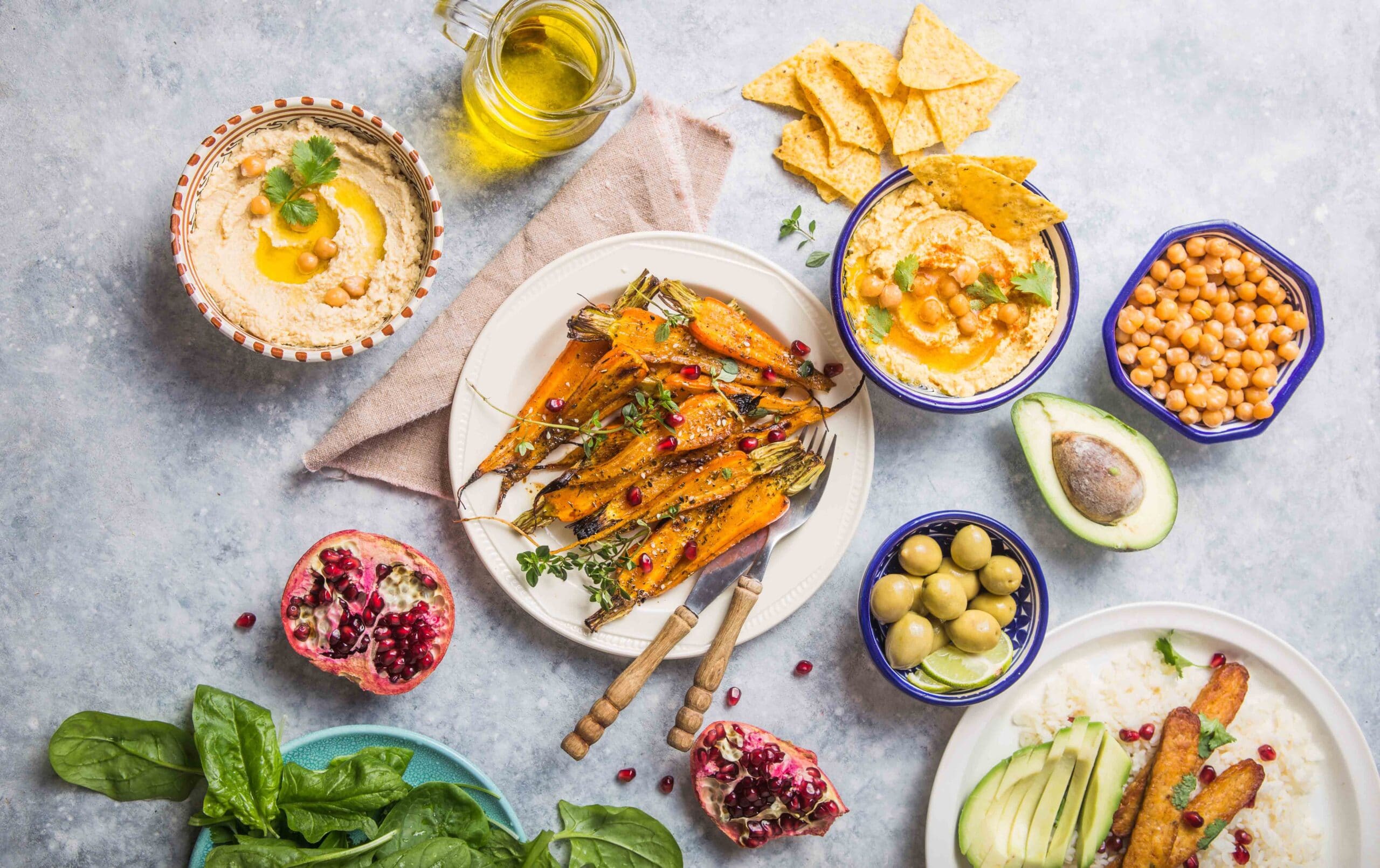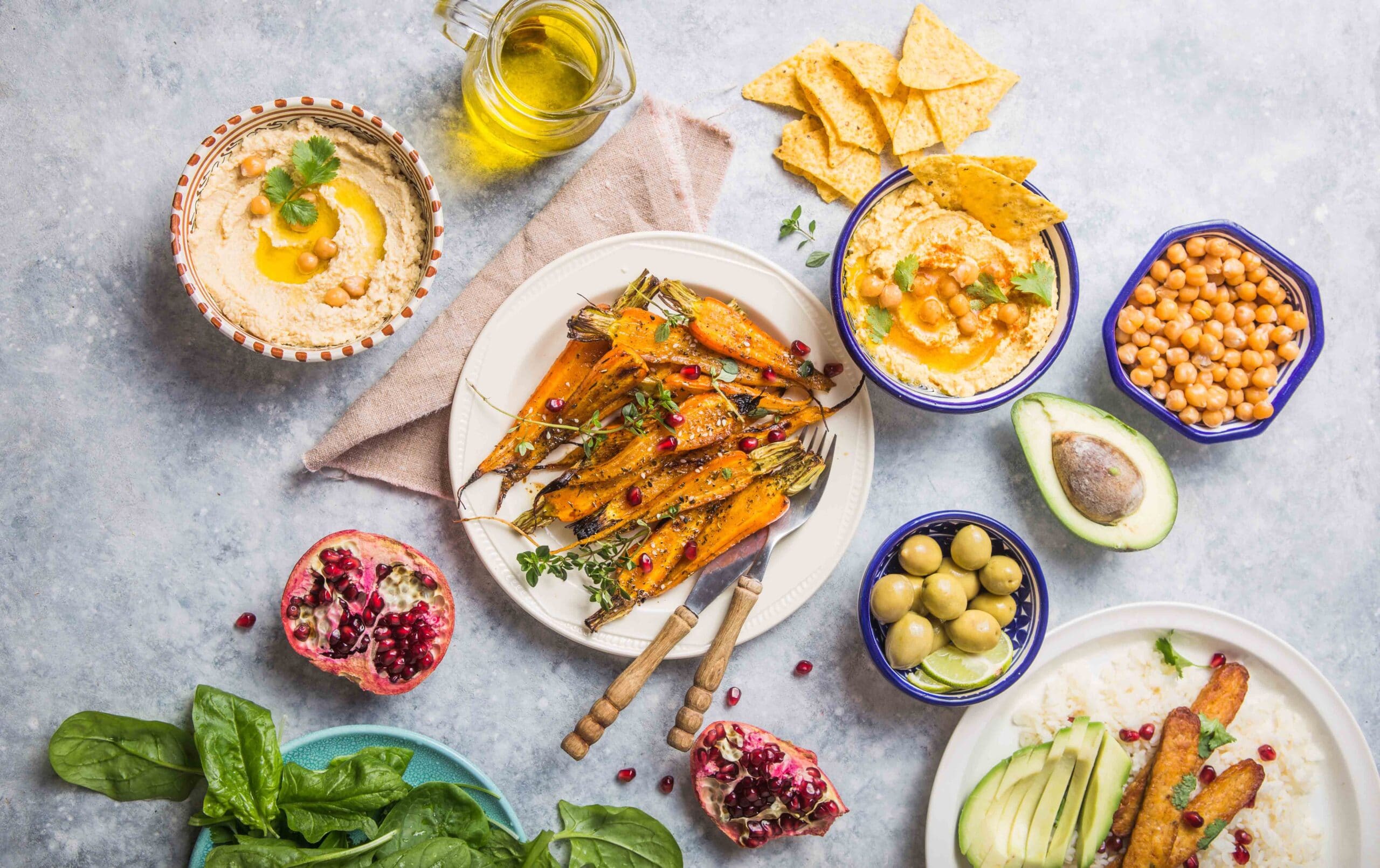 Consumer trends create constant opportunities for producers but also bring many production challenges. New processing technologies, more respectful with the product ingredients and the resources open doors for less processed, more sustainable, healthier and preservatives free products, aligned with consumer demands and the global trends. This article reviews the impact of HPP technology in the Middle East (ME) countries and the opportunities it brings for food manufacturers in the region.
---
In a moment when consumer awareness in health and nutrition is increasing, but at the same time we have less and less time for buying and preparing food, the products that are experiencing the biggest growth are those in the ready meals, convenience and on-the-go formats, snacks and indulgence products with something in common: a healthier approach. Here we explore different trends and their application in different food products.
Clean Label in ME countries
This refers to naturally elaborated products, with a short list of ingredients and well recognizable, only "real" ingredients. This means recipes with fewer or totally chemicals free, with no "E's" and, therefore, a clean label. These products generally come with claims such as "natural", "no additives" or "preservatives free".
A cleaner label, with no sugar added or in which preservatives have been removed, constitutes a positive sales argument and makes a product and its brand stand out on the shelves as the healthiest option. For manufacturers this presents a challenge: a cleaner label may require adjustments in the production process.
However, there are alternatives that require a minimum formulation or production process adjustment, such as high pressure processing (HPP). "Most of the products that we have tested and validated for our customers do not require any adaptation to the original formulation beyond removing the preservatives," states John Santos, CEO of Smart Food Solutions, the HPP tolling centre with Hiperbaric in Dubai. "Sometimes it is possible to even reduce the content of salt and sugars, since the HPP process enhances and makes certain flavors more uniform, allowing the reduction of some ingredients while maintaining the same flavor", adds Hiperbaric Applications department "in some products the texture can become thicker, which opens the door to reducing or eliminating thickeners and texturizers as well". The HPP process is carried out on the finished product, in its final packaging, so it is not necessary to modify the production process, just add one more stage at the end of it.
This season we will find the biggest innovation in the breakfast products section. Trendy products, such as overnight oats/porridge or fruit purees with chia or granola, without preservatives, will appear on the shelves of refrigerated products, in addition to others more consolidated such as cold brew coffee, avocado pulp or cold pressed juices.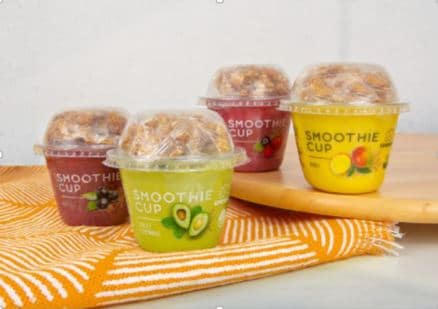 New products are also expected in the refrigerated ready-made meals section: "Briyani, and different pasta and soup recipes, some of them for the local market and others for export to other Emirates and third countries," says John Santos. The market for RTE meals is in fact one of the fastest growing. In the ME countries, only in Saudi Arabia the ready meals market is valued at more than $ 18 million per year and is expected to grow at a rate of 5.5% per year (Mordor Intelligence, 2021). Similar growth rates are expected in the UAE and Kuwait.
The drivers of this trend are the working and urban population increase, that needs to eat out, and other social, demographic and cultural changes: the number of 2 income households, young couples without children and/or with little culinary experience, single-parent families and single-person households are on the rise.
A new category of fresh RTE that is rocketing in Europe and the US will arrive to the Middle East this year: baby food products. Fruit, vegetables, cereals and other ingredients purees, without preservatives or chemical additives, cold processed to keep the nutritional properties and organoleptic profile intact. More nutritional alternatives to the typical baby jars in which the sterilization process dramatically reduces the content of vitamins and antioxidants. You can find more information in our last webinar: little human, big appetite.
The relation between ME countries and Plant based (PBF) and vegan products
Serving meat dishes is a hallmark of Arab hospitality: Kebabs, kubba, biryani, fatteh, tepsi baytinijan… not to mention the use of dairy and other animal products. But despite the fact in the typical Arab household the diet remains highly meat-centric, Middle Eastern cuisine is incredibly diverse and renowned for its variety of delicious salads and plant-based dishes.
The vegetarian/vegan diet is already quite popular in the region. In the last 5 years, a wave of vegan restaurants has emerged in Bahrain, Saudi Arabia, Kuwait, Lebanon and the UAE, opening the world's largest vegan restaurant in Dubai in 2019. Let's not forget that in some Gulf countries more than half of the population are expats, even more than 80% in the UAE, most of them from India, Pakistan and Bangladesh, countries with a great vegetarian culture.
If there is an emblematic vegetarian dish, this is hummus, recognized and prepared worldwide. Its success lies in its convenience (spreadable/dipping product) and versatility (it can be had for breakfast, lunch, as s snack or dinner), yet being a healthy product, with a high content of vegetable proteins, fiber, minerals and vitamins. The search for clean labels is pushing manufacturers to eliminate the preservatives and use cold processing technologies, and go for refrigerated storage, to preserve their quality. HPP hummus has a fresher taste and a shelf life of at least 30 days without preservatives. The traditional recipe, made with chickpeas, is being diversified to include other legumes, such as beans or lentils. In the American market, there are varieties that contain everything from chili to even chocolate!
Since 2017, HPP hummus can be found in the refrigerated dips/spreads section of the supermarkets in different ME countries, along with others as guacamole. Other Arabic recipes such as mutabbel or baba ganoush are also available in their completely preservative-free version in the UAE, Lebanon and more recently in Kuwait.
Juices and vegetable drinks
"Juices and cold press drinks currently account for 85% of our business volume, which has grown by 40% in 2020 and we expect it to grow even more in 2021," says John Santos. "When we started our HPP journey in 2017 we clearly envisioned the potential of this type of products in a market where the consumption of alcoholic drinks and other beverages is very residual"
A fresh juice or a lemonade may be the first choice for many consumers because of cultural reasons, but health concerns have also increased the consumption of green juices, with a high content of vegetables, or functional beverages, with active ingredients and healthy properties. John adds: "60% of the recipes we process contain vegetables and around 25% include ginger, turmeric or some other ingredients with healthy properties" in addition to those naturally present in the fruit and vegetables. In a tough year marked by the pandemic, juice producers globally in all markets have reported an increase in the demand for recipes high in vitamin C and immune system boosters such as ginger or probiotics.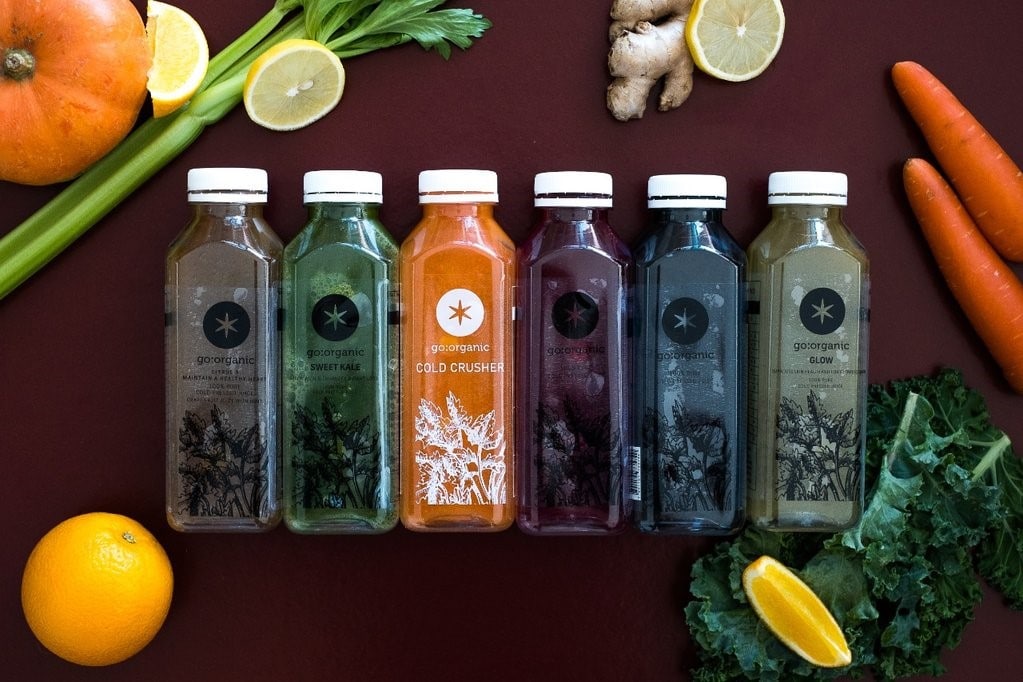 Growth is unstoppable. Some of the products are only available online, but many others can be found in supermarkets, coffee shops, shopping centers or gyms. This 2021, several HPP juice brands will appear in different channels in ME countries such as Saudi Arabia, Egypt and Turkey, in addition to those already existing in the UAE, Qatar and many other imported products from Europe, India or Australia.
Another products that have burst into the market are functional shots. The reduced volume makes the price more affordable and as they are designed to be taken in one ship the concentration of functional ingredients (and tolerance to a strong flavor) may be higher. Many contain 100% of vitamin C recommended for a day or a good supply of antioxidants and / or ginger for an extra boost of energy.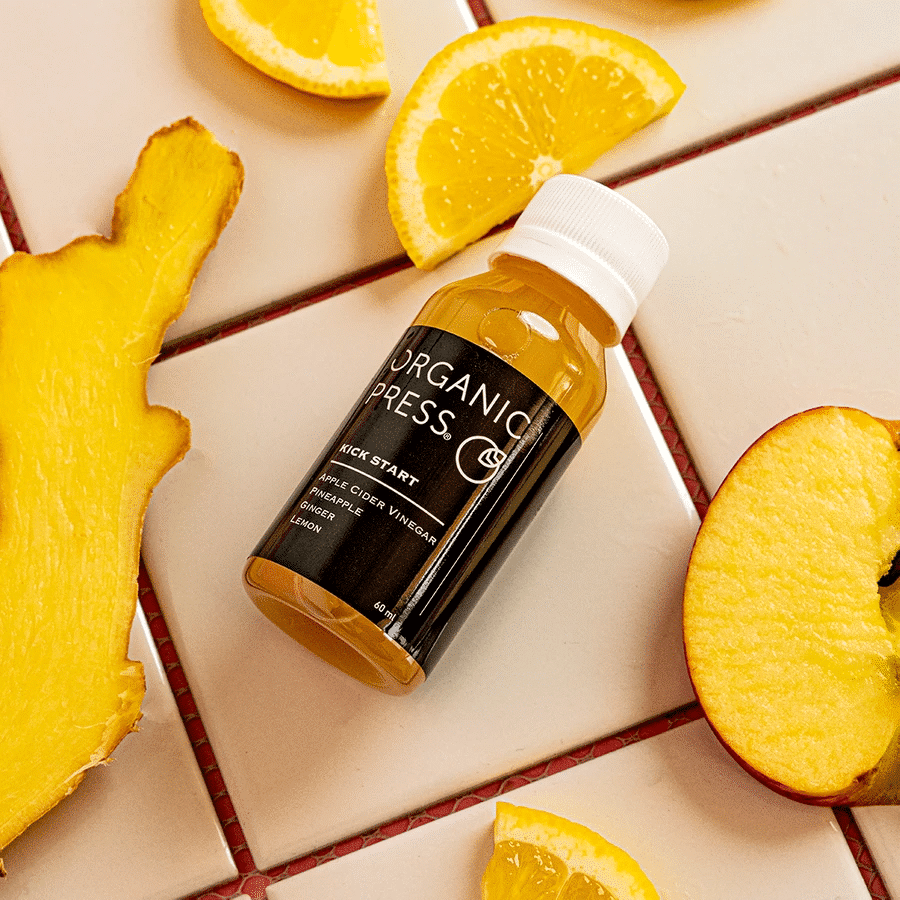 Meat and milk analogues
Meat and dairy analogues, vegetable and vegan alternatives are becoming increasingly more popular. They coexist in the market with the meat and dairy products, but animal welfare or health-related reasons are making some consumers to make the change. This market is valued at more than $ 250 million in Middle East and Africa region alone and is expected to grow at an annual rate of 6%. (Mordor Intelligence, 2021).
While meat analogues are in big debate because their label, far from being clean, contains numerous additives as flavorings, texturizers and vegetable fats, dairy analogues are a really healthy alternative to traditional dairy products. Along with well-known products such as almond milk, there are other drinks based on cashews or pistachios.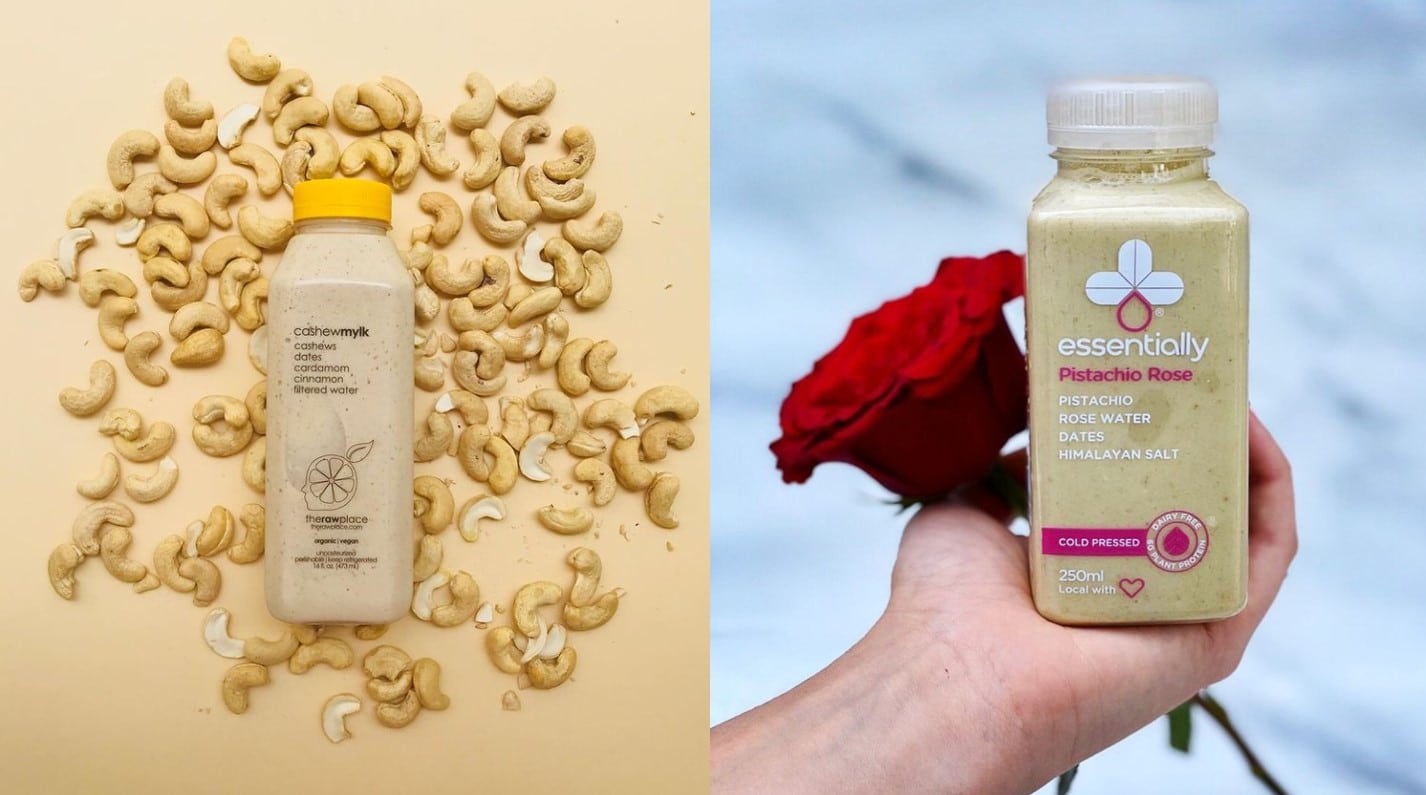 Greater sustainability
Modern consumers increasingly expect the food industry to minimize the resources for food production and processing. For manufacturers, this means focusing more than ever on reducing energy and water consumption without compromising the product quality, as well as reducing food waste and carbon footprint through the use of local raw materials.
A decade ago, producers were motivated to reduce energy and optimise resources in large part by cost considerations. Today, consumer sustainability demands are equally a driving force. We will see an example of this type of product soon in the supermarkets of Dubai: spreads made of dates and nuts with local and organic ingredients will be proposed as a healthy and eco-friendly alternative to the classic imported chocolate and nut creams, than in many cases contain a lot of sugar, palm and cocoa fat and a residual amount of nuts, not to mention the carbon footprint of transport.
Did you know about all this HPP products and have identified them in your market? Would you be interested to know more about any of them or any others? Leave us a comment, we will be happy to reply you. In the coming months we will continue updating on the launch of all the new HPP products we are expecting to be launched after Ramadan. Stay tuned to our website, upcoming webinars and social media so you don't miss a thing!