Hiperbaric industrial High Pressure Processing (HPP) units are designed to be the most reliable systems in the market. We have the widest throughput range of industrial HPP machines meeting the requirements of start-ups, small-medium enterprises and large corporations. Our horizontal layout and ergonomic design simplify installation and operations. Each machine can reach up to 6,000 bar / 600 MPa / 87,000 psi.
Furthermore, Hiperbaric is the only company capable of supplying equipment for the HPP processing of products in their final packaging (In-Pack) and equipment for the processing of bulk liquids before packaging (In-Bulk). In addition, we supply custom HPP automated solutions, from a simple HPP line to a fully automated turnkey solution.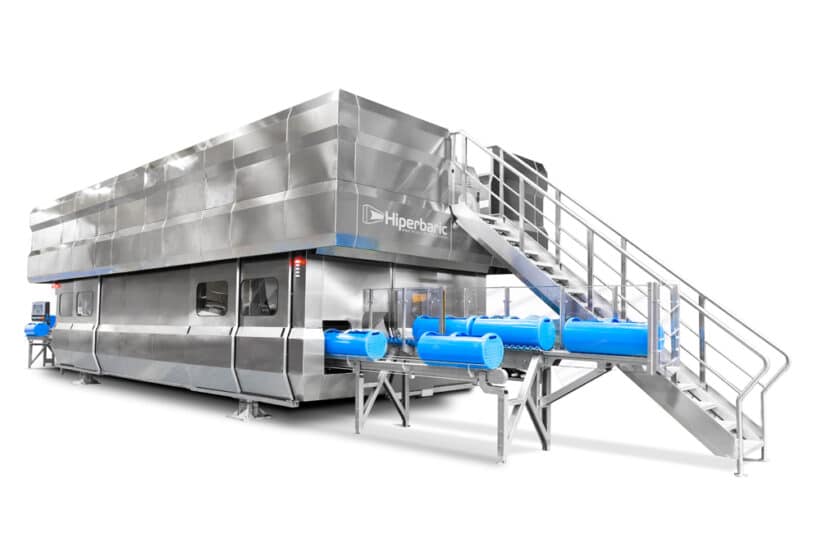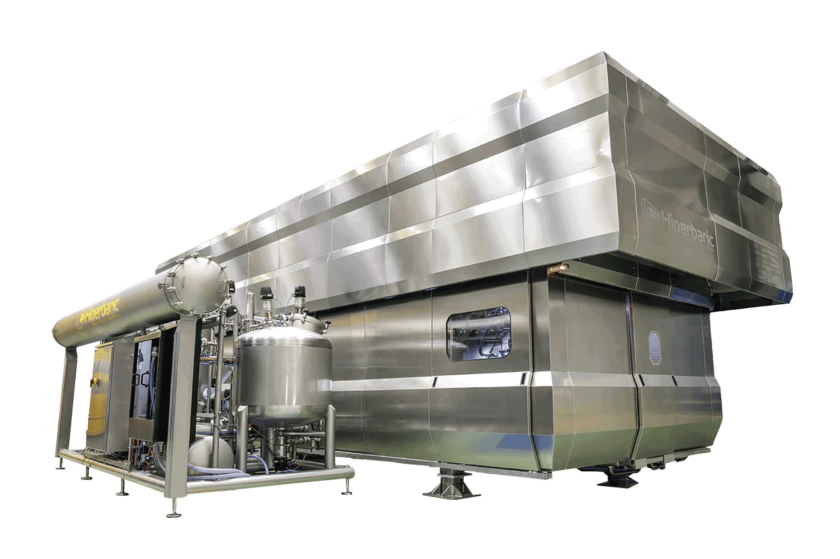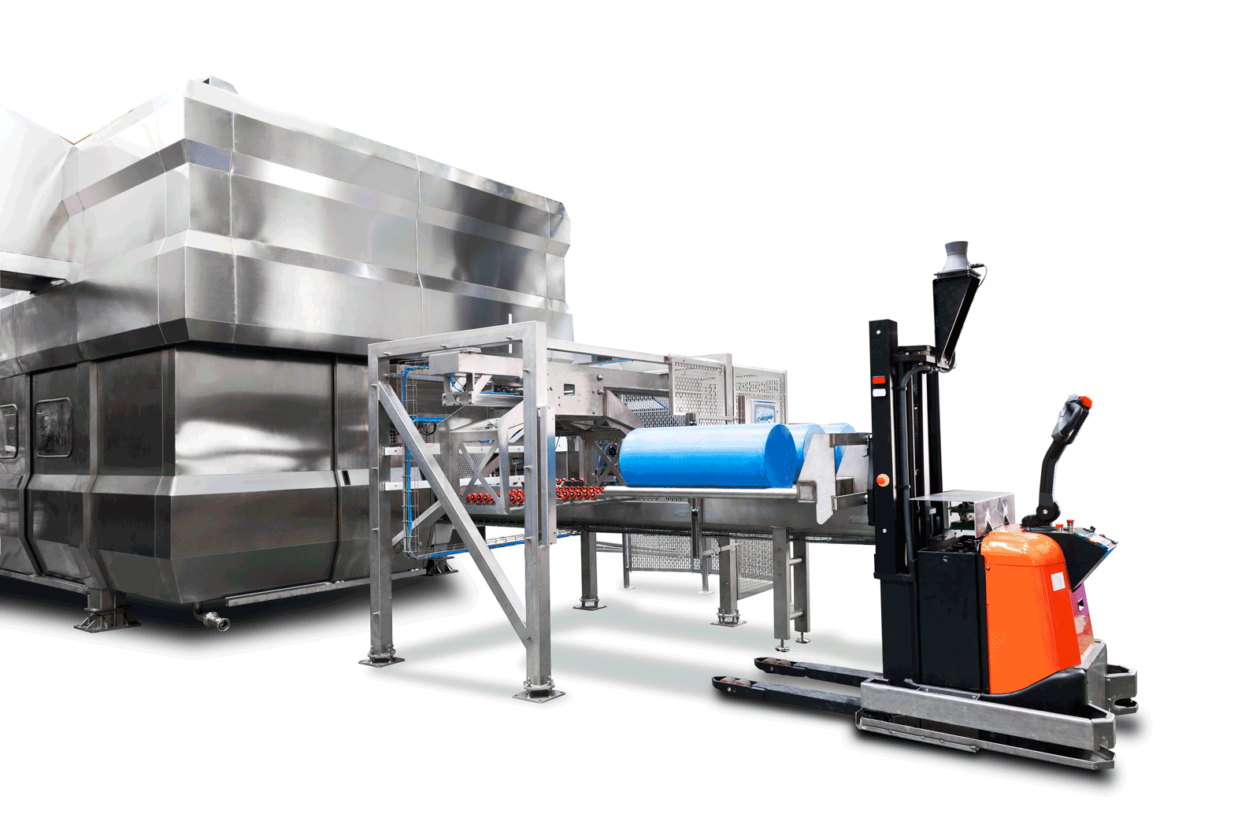 With over 20 years of experience, Hiperbaric focuses on the specialization and continuous development of HPP equipment. Our equipment not only meets the most demanding international standards, but is reliable, guaranteeing an uptime of over 95%.
Customer Tailored Solutions

Hiperbaric has extensive experience in integrating HPP systems. Our range of equipment is the widest in the world with 5 different vessel sizes (between 55L and 525L), with the option to add intensifiers to adapt to the level of productivity.
Integrated Design and Easy Cleaning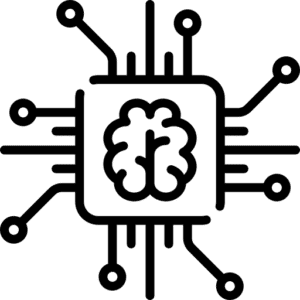 Hiperbaric is the only company capable of offering the largest equipment with built-in intensifiers installed above, for a more compact design and cost savings for the customer. With Hiperbaric's integrated design, high pressure intensifiers are close to the vessel, which reduces operating fatigue (less pressure drop), and requires a shorter HP tube (consumable part).
Innovation and Continuous Development

Hiperbaric allocates up to 10% of its revenue to R&D, which in turn enhances the design of the machinery to offer the best equipment in the world.

If any of the intensifiers needs to be repaired/revised in the middle of production, it is possible to disconnect it and carry out maintenance, while the machine continues to operate with the rest of the intensifiers, ultimately reducing downtime. Hiperbaric is the only equipment producer with this advantage.

Hiperbaric offers a solid yoke made up of steel plates that are several centimeters thick. Its excellent resistance tolerates deformation caused by high pressures and oxidation derived from water filtration. This implies an optimization of costs, since it does not require annual inspections and avoids the installation of a new yoke that would cause the complete stop of the machine.

Our vessels have a new design that was implemented in 2013 and has allowed us to extend their useful life, substantially increasing their reliability.
Production of Own Spare Parts

Hiperbaric is responsible for the production of 95% of the components, offering full reliability and allowing us to offer extremely competitive prices.

Hiperbaric is the only manufacturer to have developed a specific tube system to withstand high pressures with a proven durability of 50,000 cycles at 6,000 bar in 9/16" tubes.

Custom built automation solutions adaptable to any unit at any stage:
Automated turnkey solutions: product handling, loading and unloading.
Peripherals that improve efficiency such as hoppers, container loading and unloading systems, and post-HPP water dispersers for containers.
Customized product containers/transporters.