Guacamole and Avocado Products

Guacamole is one of the first applications to benefit from high pressure processing (HPP) technology, and it continues to be implemented by both large manufacturers and small companies in the avocado sector. Because of this, we have had numerous case studies with customers producing guacamole or other avocado related products.
It was because of HPP that guacamole companies were able to market a natural and preservative-free product that could be distributed at a global scale. HPP makes it possible to significantly extend the shelf life of guacamole and all types of ready-to-eat avocado-based products, keeping the color, aroma and flavor intact for the consumer.
In addition to guacamole, HPP technology also ensures the safety and extends the shelf life of avocado pulp, halves and avocado-based beverages.
Read more >

HPP GUACAMOLE: FRESH FLAVOR, WITH AN EXTENDED SHELF LIFE

Maintains its Natural Green Color. HPP achieves a partial inactivation of the enzyme Polyphenol Oxidase (PPO), which is responsible for the browning of avocado products. Because of this, the natural green color remains stable for an extended period.
100% Natural Product that is Flavorful and Fresh. Since it is a cold process, the color and flavor of the product remain unchanged, as well as the nutrition profile. Also, because HPP already extends the shelf life, preservatives or additives are not needed.
Shelf Life Extension. HPP extends the shelf life of guacamole and avocado products anywhere between 6 to 8 weeks without altering any of its organoleptic characteristics.
Enhances Food Safety. HPP enhances food safety by inactivating foodborne pathogens and spoilage microorganisms, guaranteeing a safe product with an extended shelf life.
Allows for Product Development. Avocado is a highly consumed fruit with room for new applications in the market such as avocado paste, halves, dips and even beverages.
Various Packaging Options. HPP technology allows for different packaging options such as tubs, large bags, vacuum packed, as well as bottles for avocado beverages.
HPP Avocado Products Examples
HPP for Avocado Products Scientific Information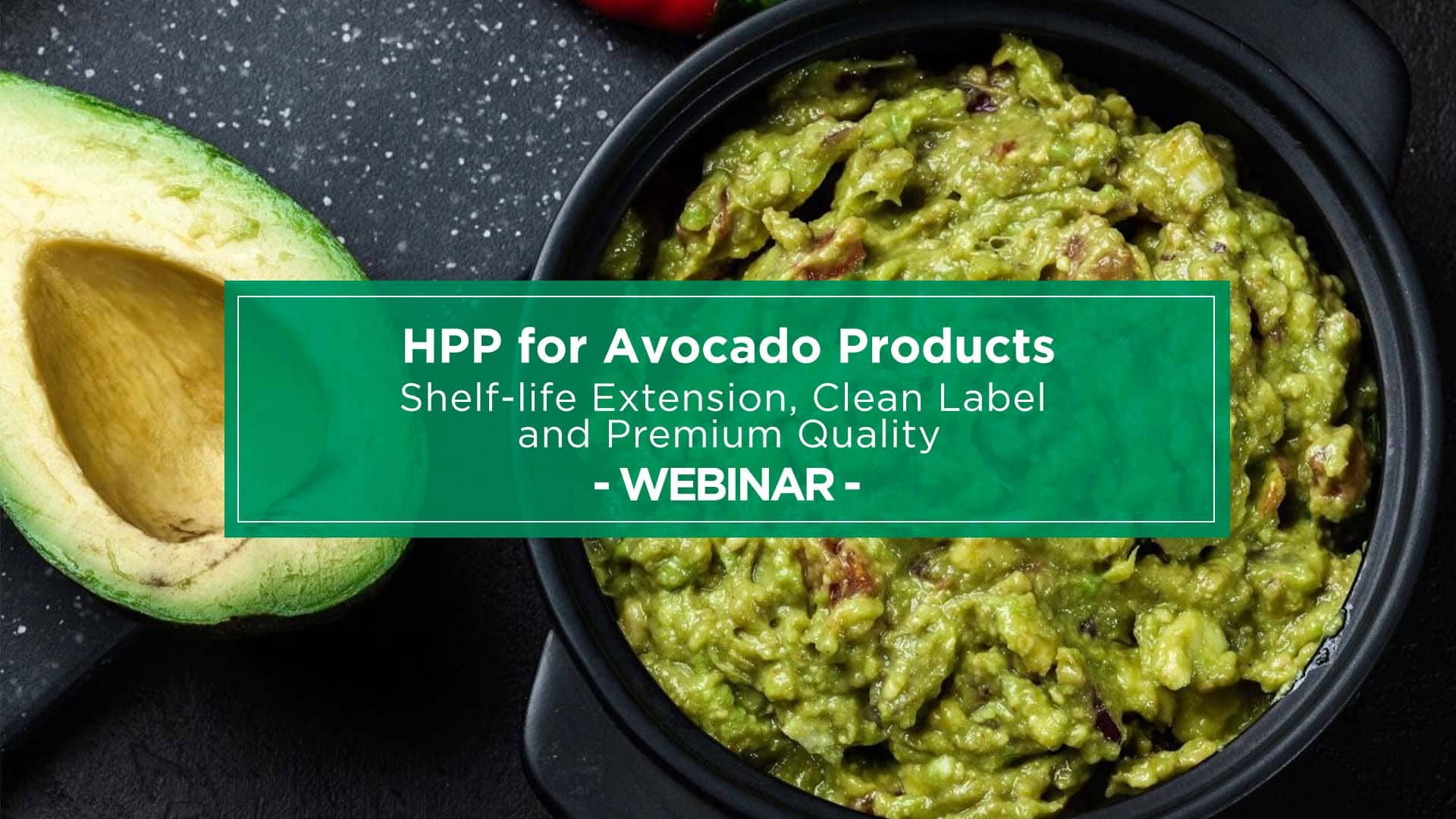 HPP for Avocado Products Webinar
This webinar will help you to understand why HPP has played a key role in the expansion of the avocado industry worlwide. Our HPP experts tell you about, along with a figure as renowned in the avocado industry as Ramón Paz-Vega and the success story of our client Fresh Innovations (¡YO QUIERO! brand).
You may also be interested in