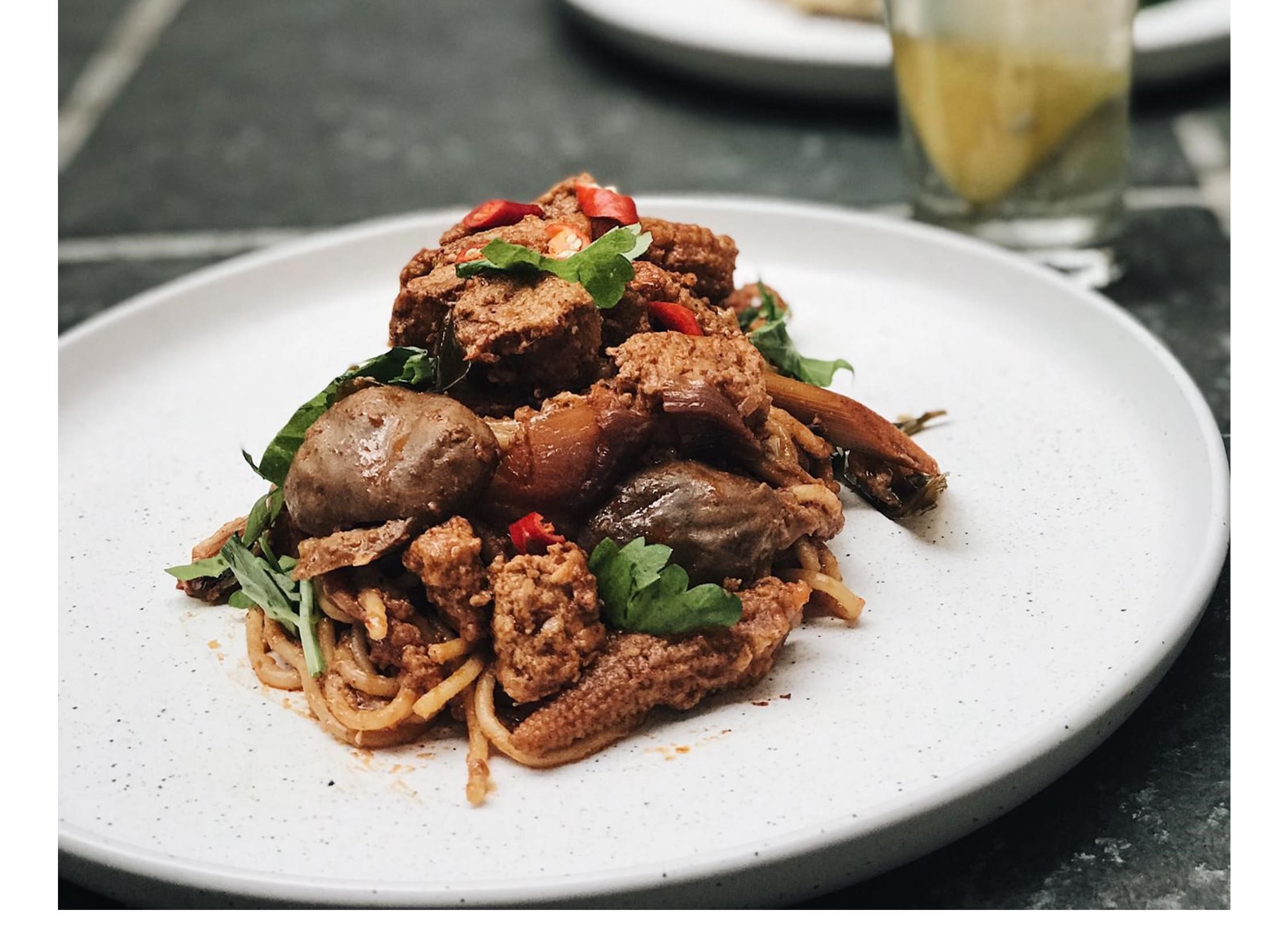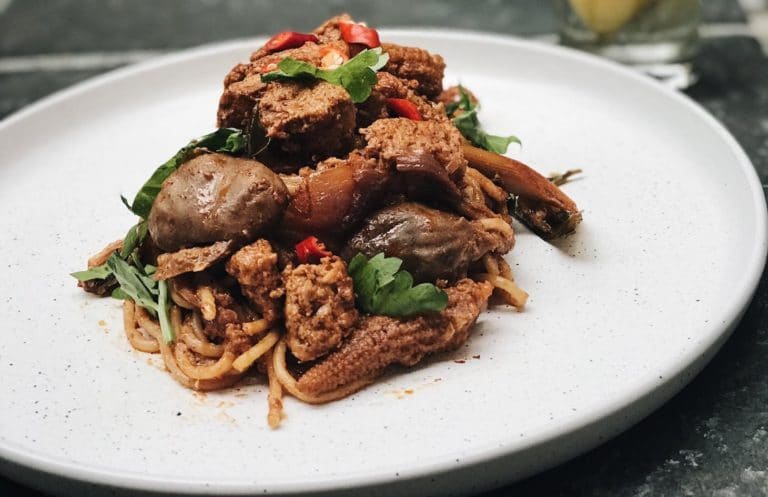 HPP Ready-To-Eat products adapt perfectly to the current consumer's needs offering convenience and quality at the same time. Concepts such as prepared food or precooked food used to be incompatible with terms like natural, premium and healthy products. HPP technology has broken with this preconceived correlation, allowing to offer high quality RTE products with a great shelf life without applying heat nor adding any preservatives. All while keeping all the nutritional and organoleptic properties of the food. Keep reading and discover more about the advantages provided by high pressure processing applied to the RTE category.
---
Who has time to do the groceries and cook after a long working day? The time we dedicate to cooking has decreased sharply due to the current lifestyle. However, eating healthy has also become a priority. The need is well-identified and so is the solution.
Time has become one our most valuable resources. This has increased the number of times we eat out of home and the demand of ready-to-eat products. At the same time, eating natural products is a remarkable preference, which means that consumers are not willing to give up a good tasting food with nutritional values.
Therefore, consumer requires high quality prepared products with natural ingredients, without preservatives and with the whole flavor of homemade food. HPP Ready-To-Eat products meet these requirements perfectly offering a quick, healthy and practical meal.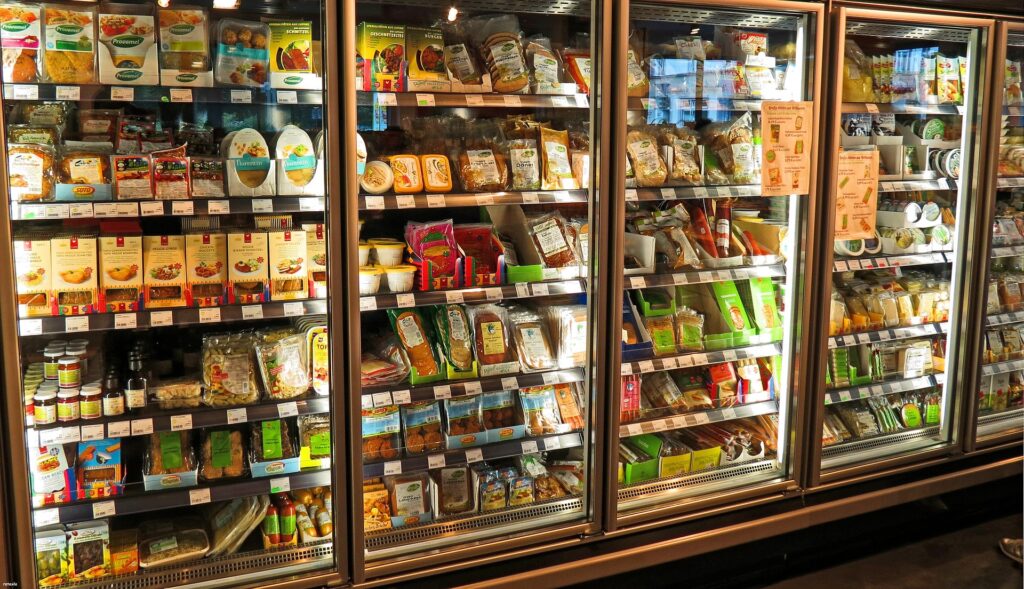 Main advantages of HPP Ready-To-Eat products
Hight pressure processing brings the ideal opportunity to offer premium, refrigerated and natural ready-to-eat meals. Since it preserves all the organoleptic properties of the final product such as flavor, color and texture it is the perfect fit.
Current consumer trends together with the wide range of products suitable for HPP have placed ready-to eat meals as one of the applications with the biggest potential. From wet salads and vegetables creams to rice, pasta or legumes, as well as fish and meat plates; all of them are appropriate which allows a great adaptation to consumer current preferences.
In addition, HPP technology guarantees food safety and brand protection thanks to the inactivation of pathogens and spoilage microorganisms. This multiplies by 3 the shelf life of the product at refrigerated conditions. The extraordinary thing is the final result, a high-quality product due to the non-application of heat during the process and the absence of preservatives and additives.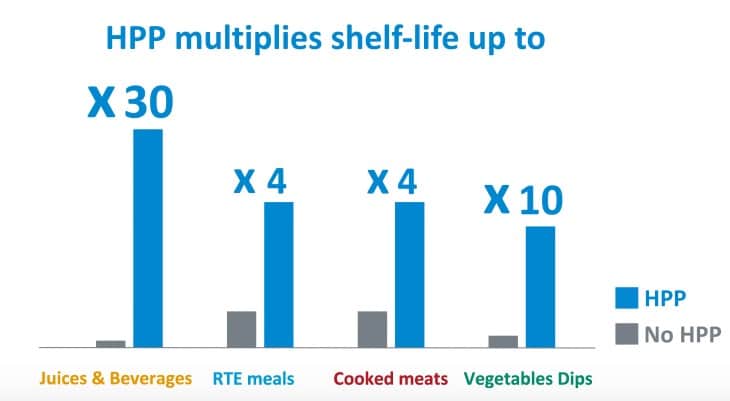 Suitable packaging for HPP RTE meals
High pressure is applied to the final already packed product, which avoids any kind of recontamination. This aspect is particularly relevant for this category since its complex composition and various ingredients increase the risk of spoilage and cross contamination. Nevertheless, this risk is avoided since high pressure is applied to the in-packed final product.
Flexibility and water resistance are the two general attributed that must be accomplished by any HPP packaging, hence, plastic is the usual material employed. Thermoformable trays with skin packaging is the best option for HPP RTE products. This kind of packaging minimizes the amount of air and provides an attractive appearance for the consumer. Moreover, skin pack offers high productivity levels being generally more appropriate than MAP (Modified Atmosphere Packaging). Other common and perfectly valid packaging alternatives for this category is vacuum, cups and pouches.
A specific factor that should be considered is the suitability for microwave or even oven depending on the product type. This implies an extra added value for meals that need to be heated.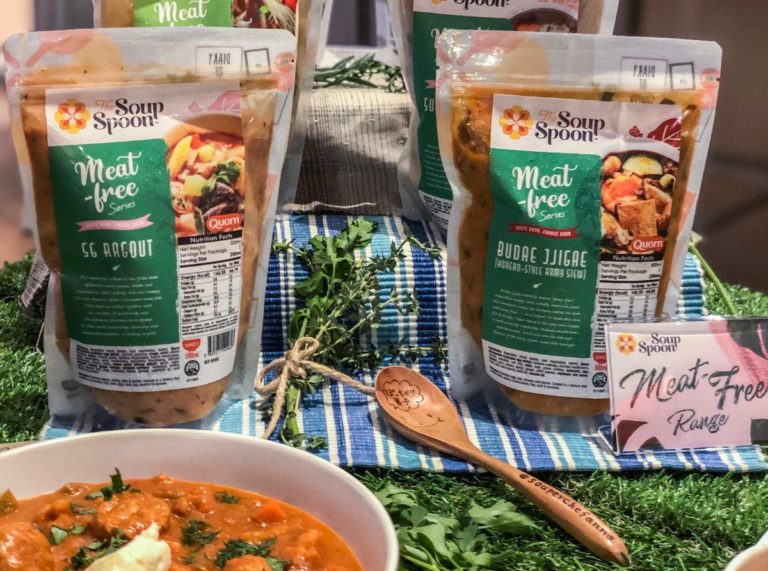 Sucess stories
Many companies have opted to benefit from the advantages provided by HPP technology for the preservation of RTE meals. In the USA, Sanridge is the main pioneer to offer natural convenient products thanks to high pressure. Its customers are mainly from the Horeca channel and it also has some products that can be found on the shelves of some supermarkets.
In Asia, The Soup Spoon is the most outstanding example with its ready-to-eat soups and stews. Its delicious recipes well-preserved thanks to HPP, together with its functional and attractive design, are the perfect combination to convince the Asian consumers.
Finally, in Spain, MRM began applying HPP to its meat and deli products and, due to the positive results, decided to diversify its portfolio by offering high quality HPP ready-to-eat meals under its new brand Tappers. These success stories are just a few examples of the numerous and innovative alternatives provided by this non-thermal technology.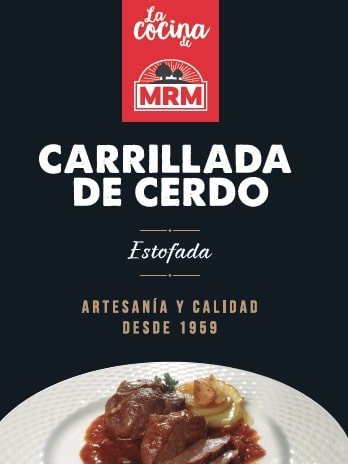 Contact us if you wish to receive customized information about how to develop natural, high-quality and safe products thanks to HPP.