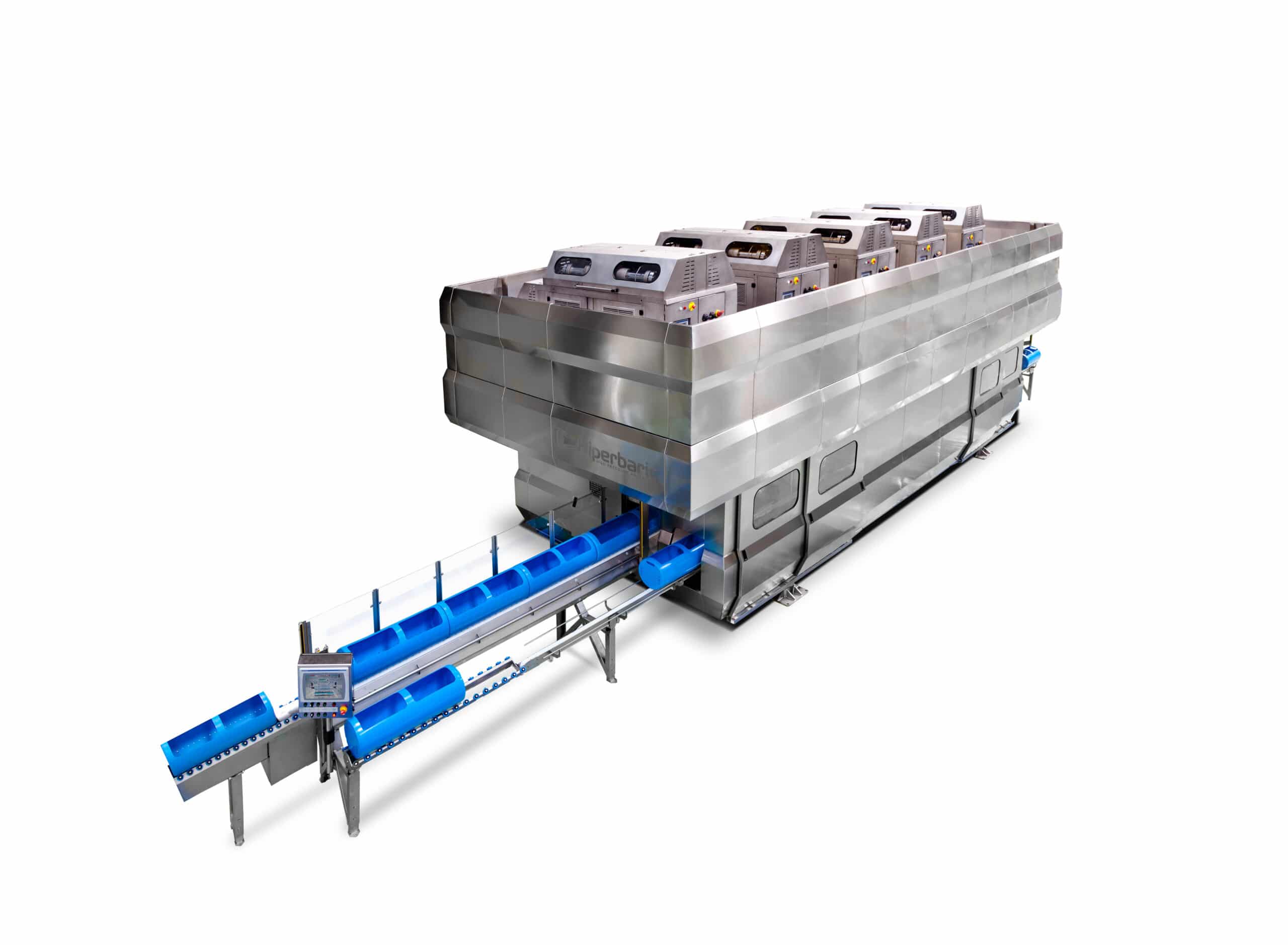 Just one year before it was first launched there at Chicago Process Expo 2013, the first Hiperbaric 525, the biggest and more productive high pressure equipment till now, have already been installed.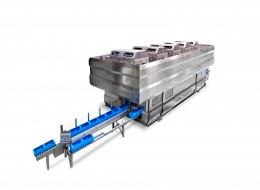 With a vessel capacity of 525 liters and a diameter of 380 mm, is capable of processing more than 3.000 Kg per hour (more than 6000 pounds). The cost per Kg of processed product is the cheapest in its category and related to the integrated design, it occupies a volume of only 63m2 (679 feet2).
The first equipment is already successfully installed at GoodFoods, the Wisconsin juice, avocado and RTE products manufacturer. The second is arriving to the facilities of a confidential customer in Georgia and the next one is ready to install at NutriFresh Services LLC, a subsidiary of New Jersey Frozen Storage (NJFS), the first  refrigerated and frozen storage warehouse that offers HPP tolling service in New Jersey, with a Hiperbaric 300 liter machine  already there.
Within the next months the next two machines, already in our portfolio will be ready to ship in end of December and January.
Offering our customers the best after sales service is a key for Hiperbaric to enhance the growing of our customers, which are progressively increasing HPP capacity with highly productive equipment.  Great examples are NJFS or GoodFoods, that installed the first Hiperbaric 300 in 2012, increased capacity with two new Hiperbaric 420 in 2013 and just a few days after the commissioning of their first Hiperbaric 525 we are already working in their second one, to be installed very soon.