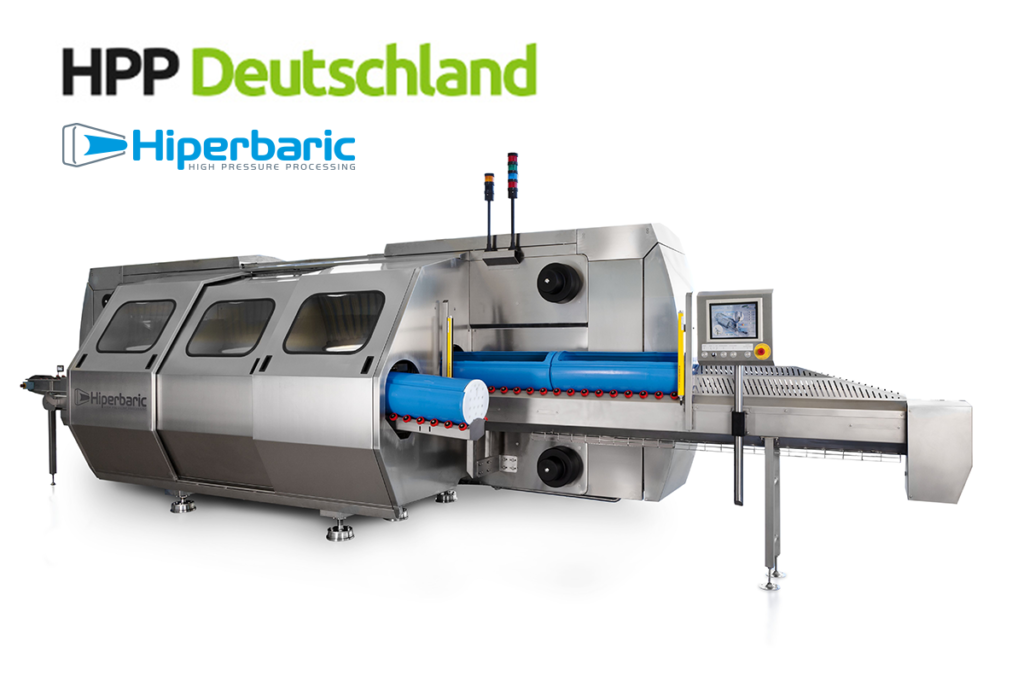 We are pleased to announce that E.A.E. Rohstoff GmbH, through the company HPP Deutschland, will make HPP available in Germany with the acquisition of their first HPP system.
Through this purchase, of a Hiperbaric equipment, will E.A.E Rohstoff the first company to offer the Tolling Service in Germany. "We are so happy and proud to be first in Germany, and are heartened by the growing market of healthy products treated by HPP," says Hubert Aust, CEO of E.A.E. Rohstoff GmbH.
Andrés Hernando, Hiperbaric CEO: "With this new equipment, it will be possible to definitively impel the Hiperbaric technology (HPP) in the German market and also in the neighbor countries."
Hiperbaric offers the most reliable, productive and cost-effective HPP systems and leads the market by innovating every year to keep the revolution we started 18 years ago.
More information:
E.A.E Rohstoff GmbH
– Web: https://www.hpp-deutschland.de
Hiperbaric
– Web: https://www.hiperbaric.com