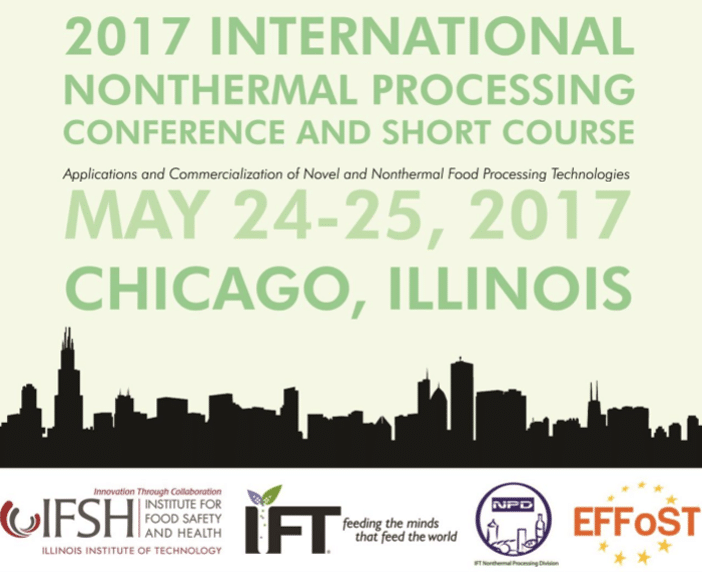 If you would like to know more about the latest trends and applications of HPP, do not miss the opportunity of listening to our Application´s Manager, Dr. Carole Tonello and Dr. Diego Wilches from our Applications team at the IFT-EFFoST International Nonthermal Processing Conference May 23rd and 24th.
High Pressure Processing (HPP) is an innovative although industrially mature technology that is consolidating its position as the most natural alternative for processing a wide range of food products. Hiperbaric equipment provides a technological solution, totally in line with the requirements of today´s food market: natural, fresh, safe and convenience foods.
Meat products were one of the first sectors to adopt the High Pressure Processing (HPP) technology and the first to consolidate it. Since then, the application of HPP in the meat industry keeps growing and remains being one of the most representative sector for HPP technology. In 2016, around 300 million kg of HPP meat products were commercialized, thanks to more of 80 installed equipment in the meat industry. This expansion is underpinned by the numerous benefits that HPP brings to the meat sector. Among them:
Destruction of spoilage and pathogens microorganisms (especially Listeria monocytogenes) in different kinds of meat products.
Shelf life extension up to 3 times more than the same product non-HPP.
Better sensorial quality up to the end of the shelf-life.
Reduction recall risks due to possible pathogen adulteration.
Reduction or removal of the use of preservatives and salt content, allowing a "clean label" product.
Her first presentation will be on "Industrial Applications of nonthermal processing" and will take place in Chicago, USA on May 23rd in the IFT-EFFoST International Nonthermal Processing Conference
Her second presentation will be on "Commercialization of High Pressure Processed Juices and Beverages" and will take place in Chicago, USA on May 24th in the IFT-EFFoST International Nonthermal Processing Conference
His presentation will be on "Evaluation of Strain Variability of Listeria monocytogenes for Designing safe HPP Meat Products" and will take place in Chicago, USA on May 24th in the IFT-EFFoST International Nonthermal Processing Conference
Don't forget to follow us:
Facebook: https://www.facebook.com/HiperbaricHPP/
Twitter: https://twitter.com/HiperbaricHPP
Instagram: https://www.instagram.com/Hiperbaric/