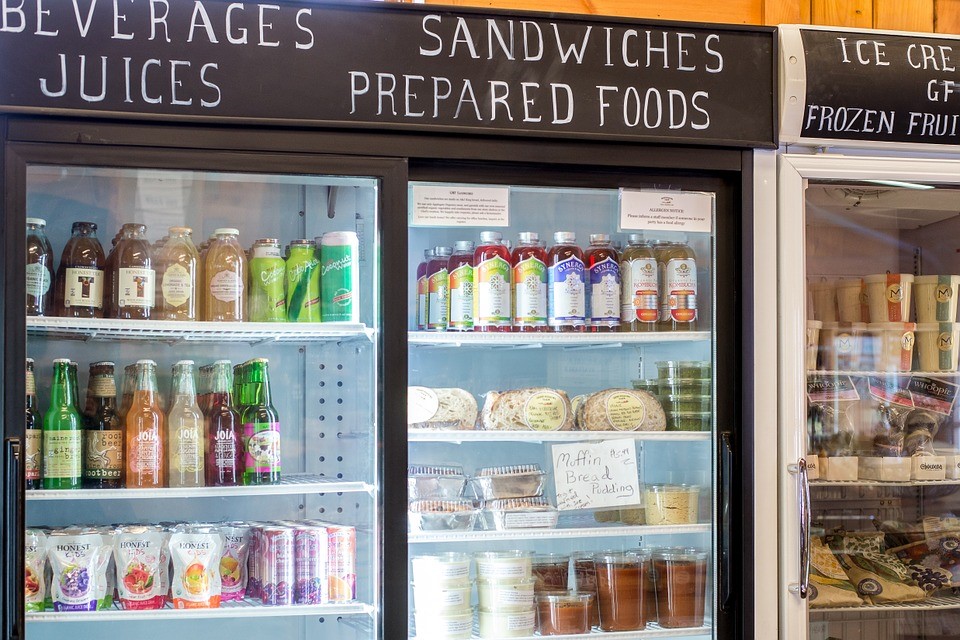 There are many health claims printed in food labels that usually catch our attention when we go grocery shopping. Probiotic is one of the most recurrent claims nowadays, but do we really know what probiotics are? FAO defines probiotics as "live microorganisms that, when administered in adequate amounts, confer a health benefit on the host". This might help to understand what it means to see probiotics in a label. To be more specific, bacteria belonging to the genera Lactobacillus sp. or Bifidobacterium sp. demonstrated to exert beneficial effects on humans. According to Klaenhammer and Kullen (1999), the criteria for probiotic strains are:
–          Nontoxic, nonpathogenic and GRAS status
–          Viability at high populations (106 – 109 Colony Forming Units per milliliter, CFU/ml)
–          Capable of survival, proliferation and metabolic activity at the target site in vivo
–          Able to compete with the normal and pathogenic microflora
–          Adherence and colonization potential
–          Able to exert one or more clinically documented health benefits
–          Provide desirable organoleptic qualities (or no undesirable qualities) in the final product
In the United States, many species of Lactic Acid Bacteria (LAB) obtained the GRAS status and can be added to food preparations, claiming beneficial effects associated to the consumption of these products. Similarly, in the European Union, various bacterial strains are considered safe following a Qualified Presumption of Safety (QPS) approach. Nevertheless, only a single health claim has been approved so far by EFSA in the EU, and it is for the live cultures L. delbrueckii and Streptococcus thermophilus. The wording of the claim must refer to an improved lactose digestion.
It is well known that the development of probiotics or products with live cultures is challenging. Traditional processing steps are usually not compatible with viable high populations in the final product. Heat pasteurization or retorting will inactivate LAB and prevent the action of any beneficial effect. Additionally, shelf life of fresh produce containing live cultures will be compromised because there is no intervention to control spoilage bacteria, molds or yeasts.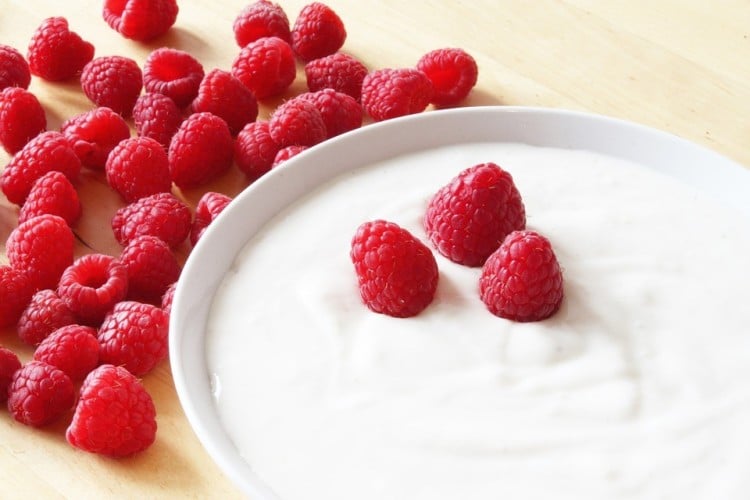 High Pressure Processing (HPP) is a non-thermal technology able to extend the shelf life of previously packaged foods, inactivating pathogens and spoilage microorganisms. Interestingly, some LAB strains are very pressure resistant and can survive after processing at 600 MPa (87,000 psi) for various minutes. This opens a wide range of possibilities in developing probiotic products with a long shelf life, since pathogens and spoilage microbiota can be controlled while probiotic cultures remain alive. Back in 2010, a patented process describes how HPP can extend the shelf life of dairy based products inactivating molds and maintaining a high concentration of a pressure resistant lactic acid bacteria starter culture (figure 1).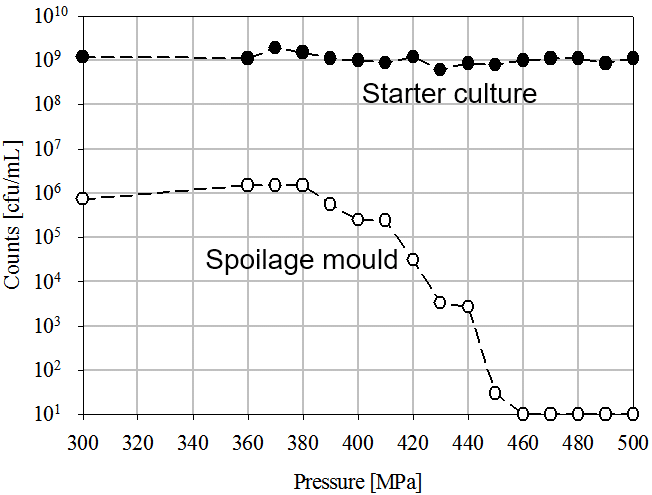 (Figure 1. Inactivation of spoilage mold and starter culture by means of HPP in a dairy product, according to the Fonterra Co-operative Group Ltd. patent, 2010)
Bacterial spores are structures produced by bacteria that resist many environmental factors that the bacteria may be subjected to. High pressure is one of these factors. Some probiotic cultures are spore formers, such as Bacillus coagulans (commercially available as GanedenBC30®). Currently, many manufacturers using HPP are inoculating their products with spores of the bacterium, which will resist the process and exert a beneficial effect in the human body after consumption.
If you want to know more about how HPP can improve your products security and shelf life, do not hesitate to contact Hiperbaric,the global leading supplier of High Pressure Processing equipment for the food industry.