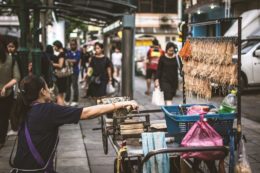 High Pressure Processing (HPP) is a technology on the raise, yet there are some HPP emerging markets where it is less known and offer interesting possibilities. Among these markets, Asia is arguably the most interesting due to its population size and growing economies, with massive young middle classes with a desire for innovation and a rich gastronomic culture built around unique family recipes, a strong street food culture, and fresh juices around every corner. Thus, they have taste of food as one of their main decision drivers when it comes to decide what or where to eat. This appreciation of quality above everything is what makes this market the most promising for HPP technology, discover where the opportunities are below.
Asia is a growing market
The three most populated countries in the world (China, India and Indonesia) are located east of the Bosporus and Asia concentrates almost 6 out 10 human beings. in the world. These three countries are the fastest-growing G-20 economies and thus it is logic to look east for potential future markets.
From an economic perspective, the region concentrates some of the major economies in the world and all show impressive growth rates. The leading economies in the region (China and India) seem to be doing well despite the uncertainties arisen from the ongoing trade war: China and India´s GDP seem to be stagnated at an impressive 6% and 7% respectively. In addition, the ASEAN-10 Countries GDP growths are also over 5%, and a half of them are over 6% with similar projections for the future (OECD) which may seem not much, but takes importance when compared to the more stagnated economies of the US (2.1%) and Euro Zone (1.6%).
Asian population has grown drastically in the last 50 years from 2 billion back in 1968 to over 4.5 billion by 2019 and his projected to reach 5 Billion before 2050, which means that the population in this region is predominantly young, indeed the average age is 30.7 years in average.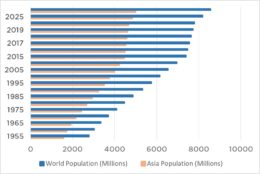 China, India and ASEAN Countries show traits of rapid industrialization: rising incomes, better education, postponed life stages, greater mobility and a strong urbanization. Those changes are similar to the ones observed in Japan in the 1950s and 1960s and in South Korea and Taiwan in the 1980s.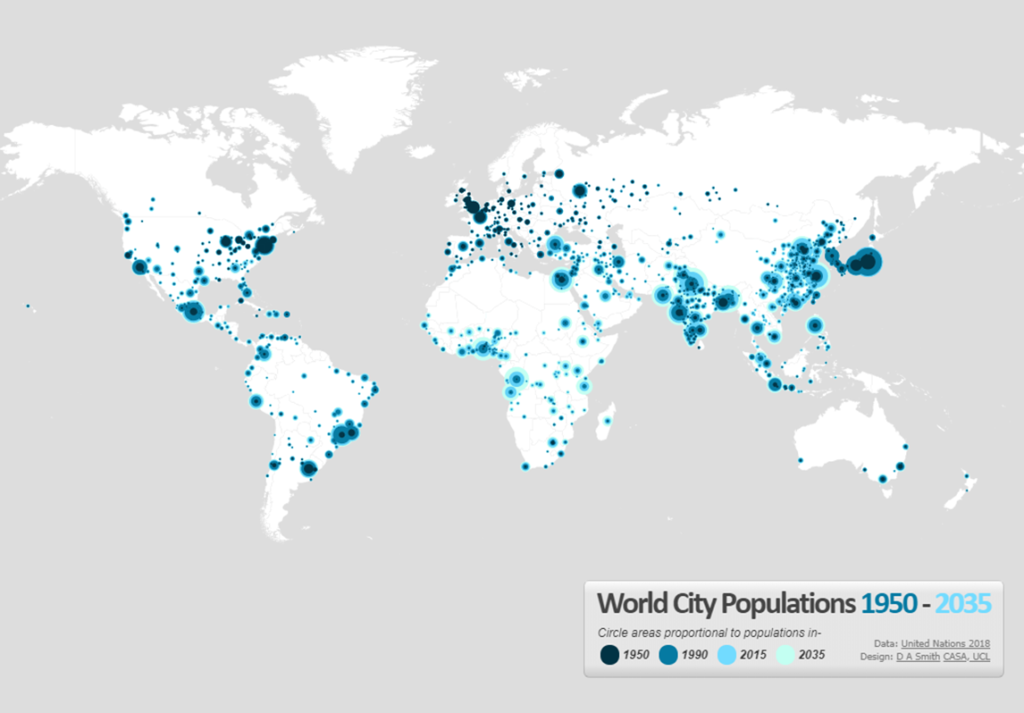 The urban population in ASEAN economies is expected to grow by more than 90M only in cities with more than 200,000 inhabitants and reach 2.6B by 2030. This urbanite population's growth is serving as the foundation for burgeoning middle classes across Asia, which in turn sustain strong consumption growth, fueling the continued expansion of GDP.
This means that not only will Asia concentrate most of the consumers on the world, but also that these consumers will be young urbanites looking for products that won´t be mere consumables but part of what defines themselves in societies whose size can become alienating.
Consumption in HPP emerging markets in Asia
Young-urbanite adults tend to spend more on quality products and, as they constitute the main of the above-mentioned growth, it is reasonable to foresee a significant growth in consumption. Indeed the number of households with sufficient incomes to spend on discretionary goods and services is expected to grow by an impressive 34% by 2030 in Asian populations, compared with the global figure of 25% (Mckinsey).
Amongst the countries of the region, Indonesia presents the strongest expansion of this "consuming class", the number of households at these income levels presenting a project growth of 88% from 34 million in 2013 to 74 million in 2030.
The changes of consumption patterns associated with an increased income and economic resources available for discretionary goods apply specially to the food market, a sector that is undergoing heavy changes.
One of the first sectors to benefit from increases of the consumption in discretionary goods is Horeca sector, and Asia is no exception. Despite governments are increasing regulations on Street Food, the culture of street food vendors is part of all the societies in the region and most customers are used to eat/dine out on a daily basis.
However the new generations prefer comfort above anything and are marketed by a strong digitalization through smartphones, much over their European or American counterparts, which has led to a spectacular growth of food delivery services such as Grab Foods (similar to Uber Foods). This allows young urbanites in HPP emerging markets to get deliveries at the comfort of their homes and enjoy delicious traditional foods without all the heat, noise and pollution of overcrowded street food outlets.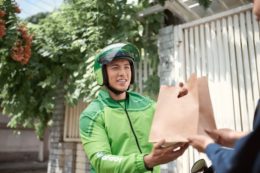 This means that the online market is not only big, but it is being used for daily purchases, including groceries. As one of the main benefits of the ecommerce is that the marketing and conversion costs are cut down compared to traditional retail, it allows small brands to run efficient marketing campaigns and reach easily potential customers while cutting down storage, logistics and distribution costs.
This allowed a diversification of the brands and built a strong brand culture as consumers define their identity through the brands they purchase and those small companies are all about branding and social media. This strategy seems to be in line with consumers demand as 79% of Chinese customers (vs 47% globally) say that positive interactions with brands on social media have driven them to endorse the brand more, and 71% (vs 44% globally) customers have spent more as a result according to PWC.
This opportunity for small brands is not limited to China as the rest of the HPP emerging markets in Asia are evolving in the same sense, creating huge opportunities for new brands to grow exponentially in the gigantic metropolis where those easy-to-reach consumers are.
These newcomers into the market need technologies that support their rapid growth by ensuring their safety and delivering longer shelf lives to reduce costs of operations, loses and specially to reach further without need to duplicate manufacturing installations. All this has to be done without compromising the quality that ensures the fidelity to the brand and this cannot be done with traditional preservative methods or preservatives, especially since the same channel the consumer uses to buy the products is full of sources advocating against preservatives and claiming freshness as a guarantee of health.
This is why many start-ups and SME´s across Asia are shifting their attention towards HPP as a technology that delivers safety and extended shelf lives without compromising quality.
HPP comes in
While North America has the largest capacity of High Pressure Processing equipment with more than 50% of the total number of machines installed around the globe, Asia is the second growing market after Europe for HPP.
And within Asia, there is a shift on the market trends that confirms what the numbers above mentioned hinted: the potential for the premium foods and beverages is located in HPP emerging markets of Southern Asia, India and China.
Indeed, most of HPP systems in Southern Asia were dedicated to coconut water production in Thailand for exports to Europe and other Asian countries, whereas most of the recently installed systems are being used for local markets. Last year Hiperbaric installed a Hiperbaric 135 in Indonesia at Re.Juve, the largest coldpress juices brand in the country.
Recently HPP has attired a lot of attention for its application on durian paste. This unique fruit has a strong flavor and smell, which are lost during traditional pasteurization processes, making difficult to extend the shelf lives of the fruits and specially the safety as the product is typically ripened on the tree and harvested from the ground once they fall, which makes them highly contaminated. The issue is that China is avid for this product and most of Malay and Thai growers are looking forward to exporting the paste to China, where they can make over up to 20 times the price per kg they will get in their home countries.
The issue is that Chinese regulations are extremely strict about the bacteria content in durian fruit paste and thus a preservation method is required in order to meet those requirements. HPP has proven to respect the quality of the product while reducing 5 to 6 logs of those bacteria controlled by authorities which is why durian paste is a common product in tolling centers in Malaysia and Singapore.
Tolling centers is also a business on the growth on Asia with at least 3 Hiperbaric systems installed for such application last year. As those small companies focus most of their budget in marketing and advertising online, they outsource manufacturing to third parties and thus are eager to outsource the HPP. Last year was installed the first full dedicated tolling service in Singapore through Warehouse Logistics Net Asia (WLNA), in addition to other companies offering similar services in Malaysia, Japan, Korea or China.
Finally, companies such as The Soup Spoon in Singapore are changing the way HPP is used by focusing on ready meals and products such as pasta or sauces for hotels and restaurants, as the tendency for digital restaurants relying in central kitchens and smaller kitchen surfaces are on the raise. As the quality of the meals remains unaffected after HPP despite achieving two to three months shelf lives, each recipe can be manufactured in big batches and stored for months before being reheated and served with the same quality as a freshly made meal.
This means that economy of scale can be applied, manufacturing schedules made easier to drastically lower costs when adopting a central kitchen operation model as well as reducing the surface required for the kitchen on each outlet.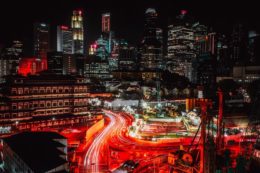 Because of all the above reasons about HPP emerging markets, Hiperbaric decided to open its new office in Singapore to respond in time to this increased demands and give a better support to existing and new customers. This new office represents our 3rd overseas office besides the offices in Miami (USA), Australia and Mexico, the second office that was inaugurated late 2018.
If you want to know more about the advantages that HPP technology can bring to your food and beverages, or if you want to know Hiperbaric Singapore (Asia) Manager, do not hesitate to contact us. We will be more than happy to help you!