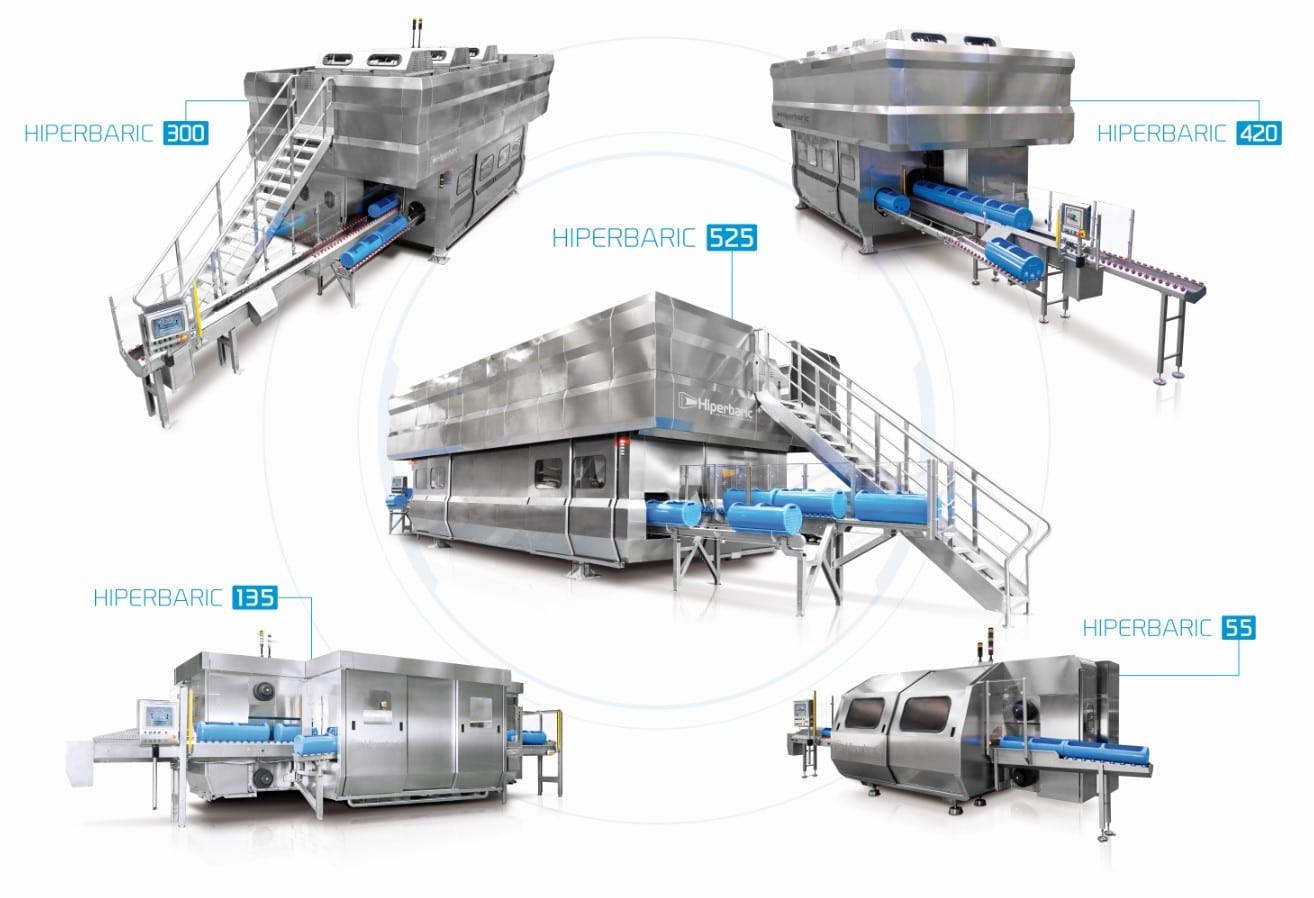 Hiperbaric has published a new video in which we speak with total clarity of HPP technology, operation, applications, advantages and obtained results. We encourage you to see it!.
---
High Pressure Processing (HPP) is a well-established, non-thermal technology that experiences nowadays a worldwide commercial growth Among other things, HPP fulfils consumer's requirements: it helps to extend, for up to few months and in refrigerated conditions, the shelf-life of food products, without modifying their properties and ensuring their food safety.
But, what is High Pressure?…
Hiperbaric has developed a wide range of in-pack machines that can process food products on their flexible packaging, at 6 000 bars / 87 000 psi / 600 MPa, that is, 6 times the pressure we could find in the deepest point of our planet, the Marianna's trench.
This pressure, do not change the nutritional and quality aspects of the products but induces some deadly changes in spoilage and harmful bacteria present in food, what makes it one of the most interesting technologies for food preservation. Another amazing application of the technology, is to use it for shucking seafood, by applying "only" 3 000 bar.
Therefore, Hiperbaric technology could help you, to have safe fresh food with an improved self-life, which have been minimal processed without heat.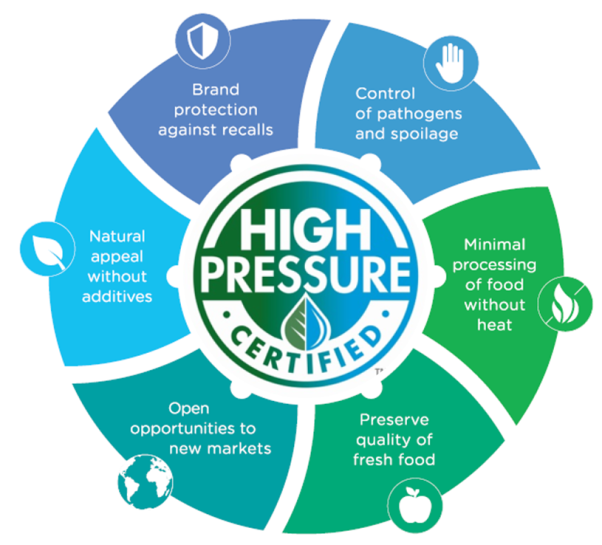 One of the main advantages of our technology is that it can be used in different food industries, being juice, avocado and meat sectors the first three ones, for the last years. There are more than 350 HPP machines worldwide, 23% are for vegetable product (avocado), 21% for meat products and 19% for juices and beverages.
If we talk about the HPP products market share, the total volume of processed products is around 1 200 million kg all over the world, being juices and meat, with a 30% market share each, the kings of HPP products, followed by vegetable products, which represents the 28%.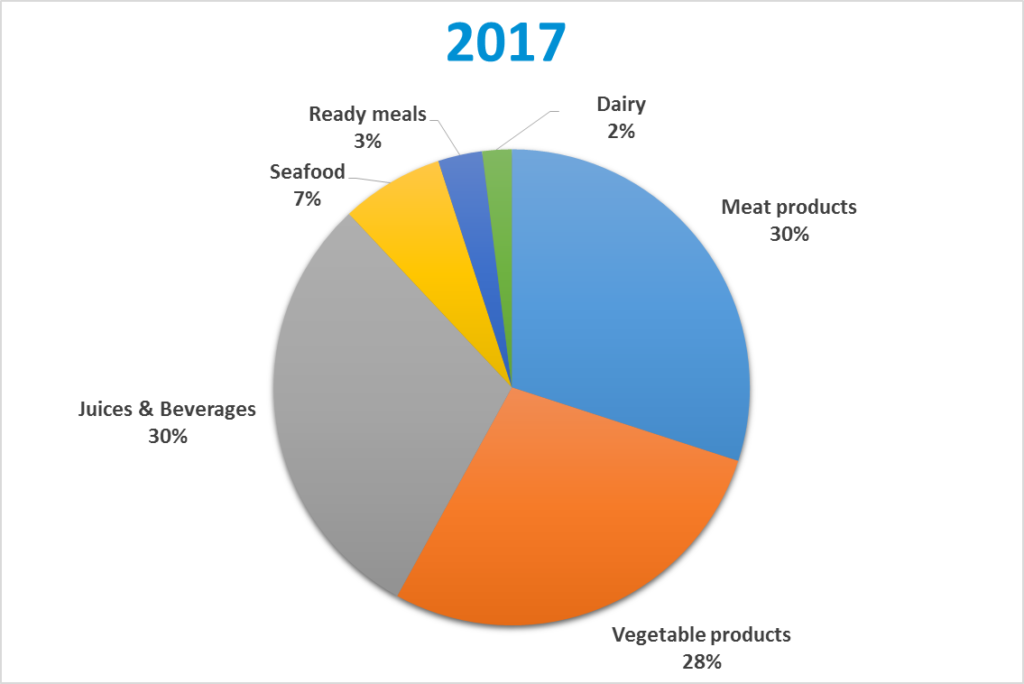 In-pack HPP technology is quite simple, first already packed products (hence its name) are placed into baskets that will be introduced in a vessel, or pressure chamber. Plugs and wedges that transmit the pressure to the yoke, close this vessel. With the vessel closed the machine start to fill it with low pressure water and, once filled, the intensifiers pump high pressure water until the 6 000 bar are reached. Depending on the food products, they have to withstand this pressure for some seconds or minutes. After this time, pressure is released and the baskets with products leave the vessel.

Hiperbaric has the widest HPP machine range, which goes from the entry-level one, the Hiperbaric 55, to the biggest productive model available in the market, the Hiperbaric 525, able to process up to 3 000 kg per hour.
If you want to know more about HPP, and how to improve food safety and quality of your products, contact us, the world leading manufacturer of High Pressure Processing machines for the food industry.