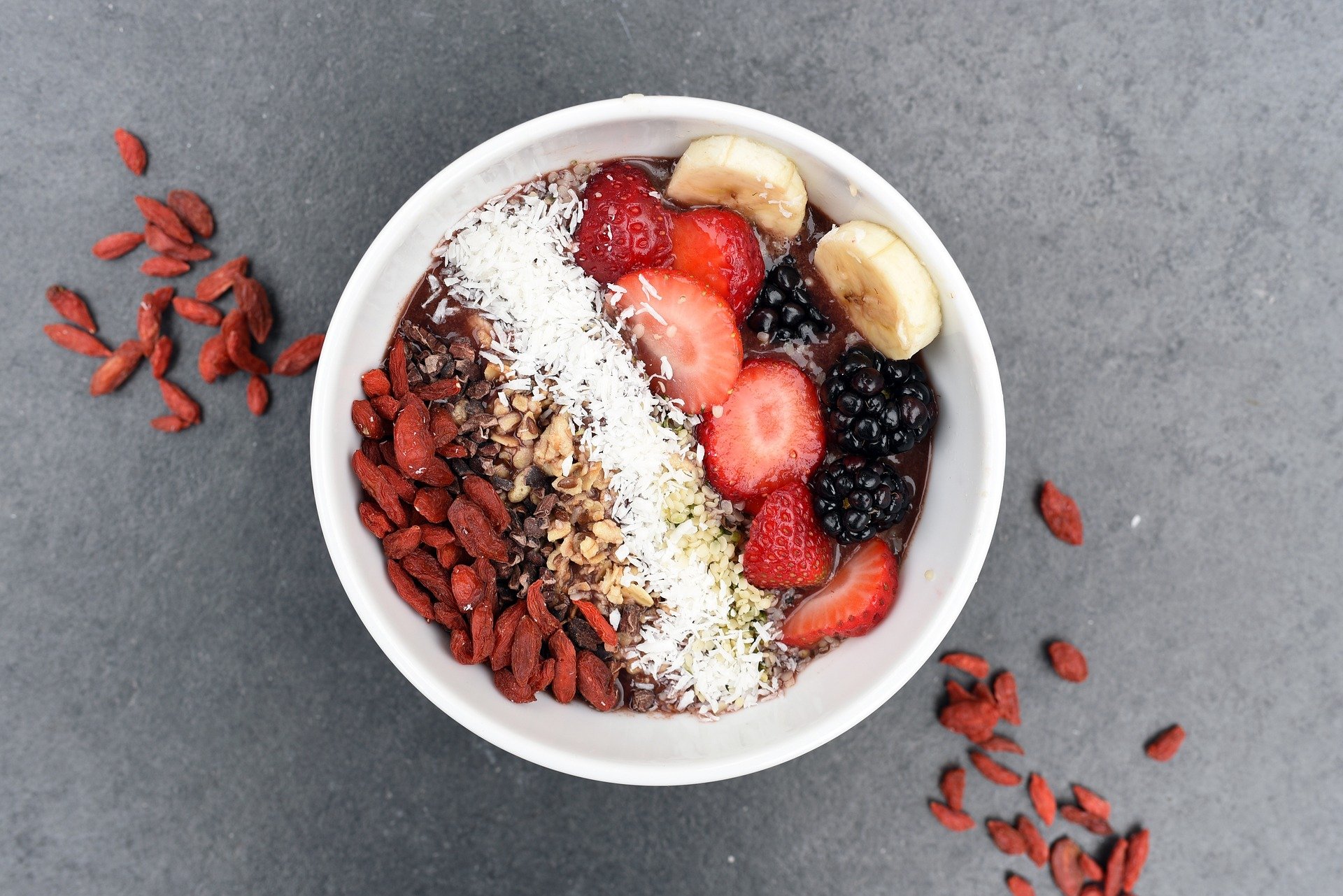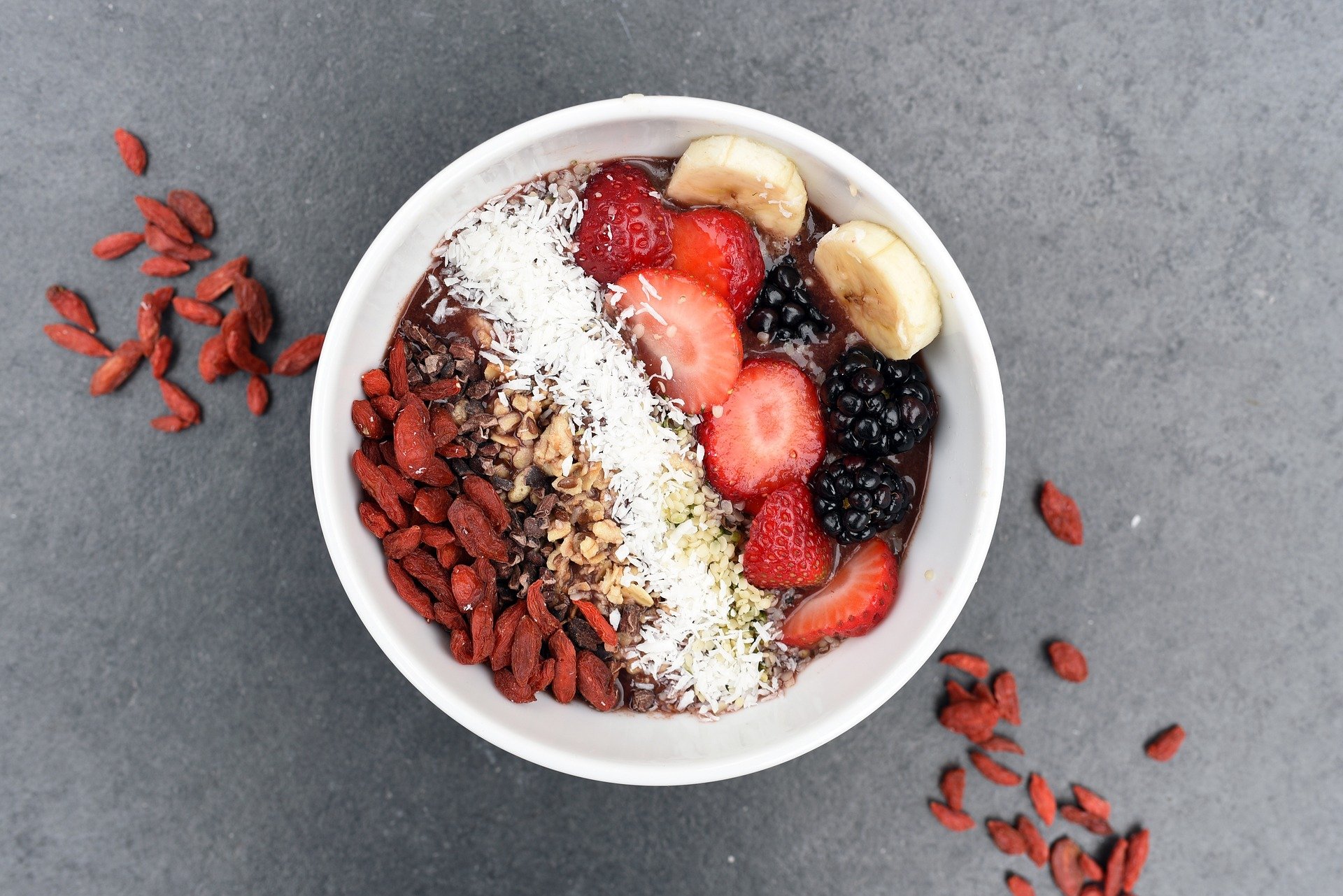 The fast-paced rhythm of a modern and busy life many times requires to eat on-the-go. Therefore consumers are increasingly searching for healthy snacks, with a clean label, and without any taste or nutritional compromises. Consequently, more and more food producers are using high pressure processing (HPP) to meet these demands. As a result, a wide range of HPP healthy snacks is currently available in the market. From fruit pieces and purees to chia puddings and overnight oats, there are options for all tastes and occasions.
---
The awareness of the importance of healthy eating is growing among modern consumers. However, due to the fast pace of modern life and consequent lack of time for preparing homemade healthy snacks, many consumers look for available commercial solutions. As a result, there has been a rise in the demand for products that are not only healthy but also enjoyable.
To answer to this shift in consumption trend towards minimally processed healthier products, and with a clean label, i.e. without added chemical preservatives, many food producers are using high pressure processing (HPP). Using this technology they have been able to develop new, innovative, and disrupting healthy snacks to eat on-the-go, with unique products appearing in the market every day. HPP increases the safety and shelf-life of products using pressure instead of heat. Thus, HPP appears as an exceptional alternative to traditional heat treatment that can destroy heat-labile compounds, subsequently leading to cooked/altered flavors. HPP is particularly attractive to process healthy products since it has none or little effects on nutrients and bioactive compounds, keeping all that good stuff that makes them healthy.
It's all about fruit
It is well known that eating fruit provides health benefits and that people who usually eat more fruit are generally healthier and likely to have a lower risk of some chronic diseases such as heart disease, cancer, diabetes, and obesity. In fact, the WHO/FAO recommends consuming at least 400 g of fruit and vegetables to prevent said diseases. However, despite some fruits being great healthy snacks, others are difficult to consume on-the-go, such as big fruits or that those require peeling (e.g. pineapple, mango, or watermelon).
To overcome this limitation many companies are placing fruit products in the market, mostly using two formats, namely fruit pieces and purees. For instance, Naturae offers fresh-cut watermelon, melon, and pineapple sachets that only contain fruit, preserved in its juice, with no additives whatsoever, and up to 40 days of shelf-life, only possible with HPP. A parallel approach was taken by Del Monte and their fruit cups, a healthy snack that tastes like a treat.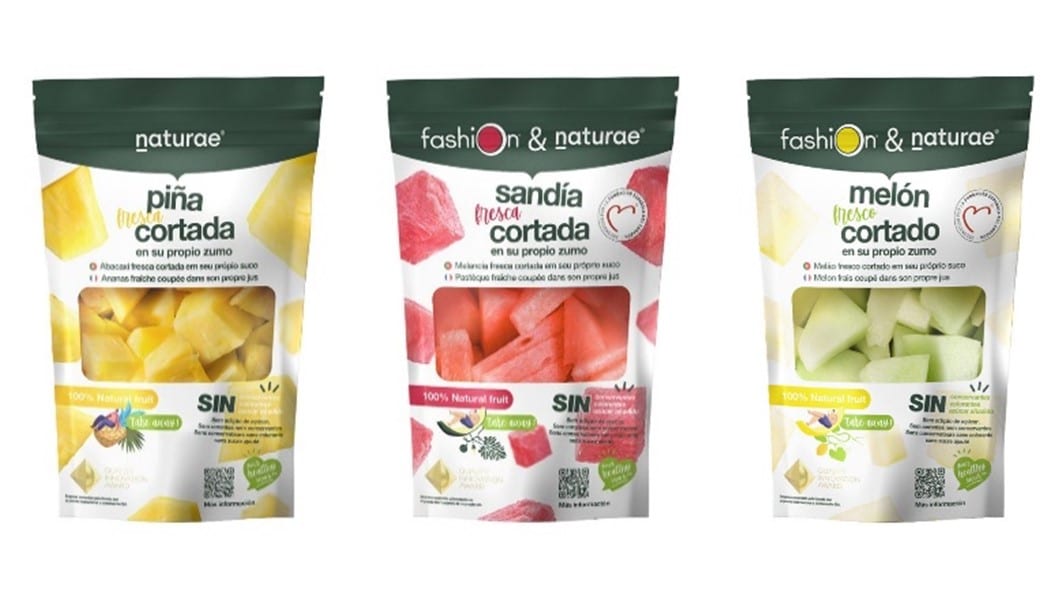 A different approach was made by Sonatural. The company offers creamy fruit smoothie cups, which are topped with crunchy granola that customers may take anywhere and eat as healthy snacks. Thanks to HPP, these may last up to 60 days without any compromises in taste and nutrition.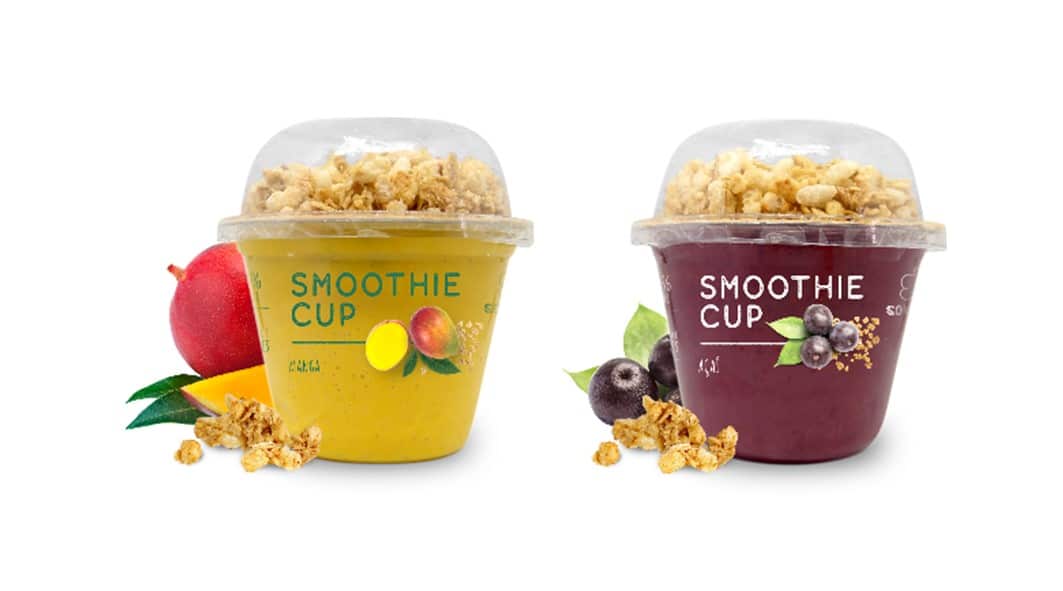 Likewise, Macè offers single-serving cups of fruit creams that are a healthier alternative to any sweet snack. Moreover, as they are minimally processed with HPP, all the important nutrients and vitamins are kept. For instance, a study showed that the concentration of vitamin C and polyphenols in strawberry and raspberry purees were kept even after a very intense treatment of HPP, as can be seen in Figure 3.
You can find more information on HPP and fruit purees on Hiperbaric's website.
Chia pudding, oatmeal and other healthy snacks
A healthy diet must be balanced, i.e. it should consist of different types of foods that allow meeting the daily requirements of calories, proteins, minerals, and vitamins. So, it is important to have variety in the foods that we consume, including, for instance, seeds and grains. These are loaded with important vitamins, minerals, and antioxidants, in addition to being an excellent source of fiber. So, examples of healthy snacks that can introduce variety to our diets are chia puddings and oatmeal.
The Chia Pod combines chia seeds and almond or coconut milk to produce a pudding-like product. It is stabilized with HPP to extend its shelf-life while keeping all the good stuff. Mush, on the other hand, took a somehow similar approach to oats, introducing in the market ready-to-eat overnight oats. With HPP the company was able to increase the shelf-life of the product from one to eight weeks, without the addition of preservatives. Another advantage of using HPP in this type of product is that it can modify the native structure of starches, leading to gelatinization and enhancing the texture of certain products. Consequently, there is no need for fillers and/or binders to improve the consistency, as HPP contributes to a pudding-like texture.
Some more examples of this category can be found in the market. Sonatural, already mentioned previously, offers overnight oats with chia seeds as a solution for fast or moving breakfasts with a high nutritional value. B.fresh developed a range of non-dairy HPP Bircher Bowls. Oats are combined with berries or apple juice and specific vegetables to deliver an on-the-go breakfast that is possible to eat anywhere.
It is not possible to talk about snacks without mentioning protein bars. A different product concept was introduced in the HPP world by Bright foods. The company developed chilled bars with chunks of vegetables, fruits, and nuts and extends their shelf-life with HPP.
Contact us if you want to know more about using HPP for developing healthy snacks and the multiple benefits that this technology can provide to your products.