Burgos, Spain. Hiperbaric, a world leader in the manufacture and distribution of high pressure equipment for the food industry, has installed, thanks to ALTA HPP SERVICES CHILE SPA, a Hiperbaric 300 equipment that is already operational to offer the high processing (HPP, High Pressure, Processing) in Chile.
Processing by high pressures is an innovative technology, which thanks to the application of extremely high pressures to the product (6,000 bar / 87,000 psi), through water, is able to eliminate both pathogenic microorganisms and food spoilage. This process allows to obtain food with a longer shelf life without the need for additives, while maintaining the organoleptic properties and nutritional value intact, unlike the classic techniques, since it is a cold process.
ALTA HPP SERVICES, founded in 2017 in Santiago, is an independent company in Chile dedicated exclusively to processing food by high hydrostatic pressures (HPP), making the most advanced technology available to small and medium-sized food companies through a fast, flexible and efficient service.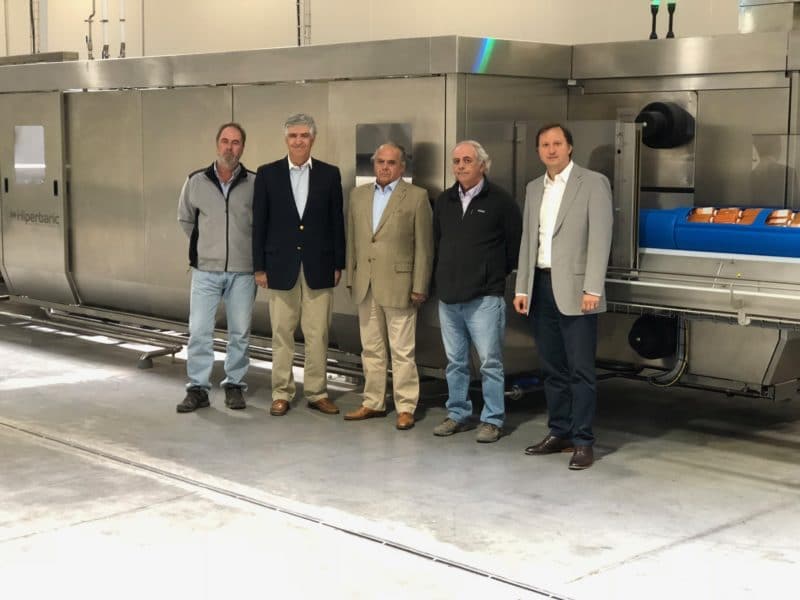 Alta HPP aims to be the first independent HPP service provider for small and medium-sized food companies in Chile, satisfying their life and safety needs efficiently and consistently over time, as well as supporting them to develop and grow together in your business.
The high hydrostatic pressure (HPP) is the most innovative non-thermal food preservation technology used in the industry worldwide. Its main attributes are that it increases the useful life of the food, its food safety, along with preserving all its flavor and freshness.
It reaffirms this way, the increasingly important trust that companies worldwide place in Hiperbaric year after year as supplier of HPP technology, to be able to introduce their products on the market with guarantees of food safety, longer lifespan and clean label.
For more information contact:
Email: [email protected] or [email protected]
Tel .: +56 (2) 3263 7840, +56 (2) 3263 7843