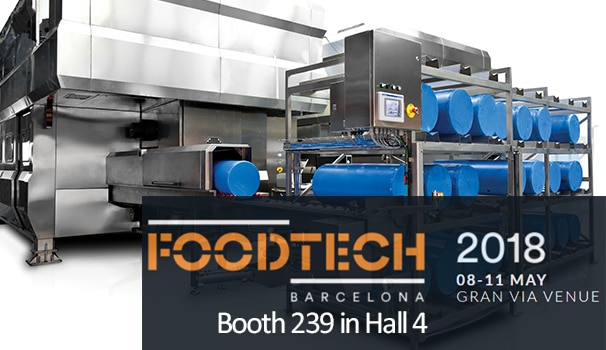 If you would like to know more about the latest trends and applications of High Pressure Processing and our latest HPP machines, do not miss the opportunity to visit us at FoodTech Barcelona from 8th to 11th of May.
FoodTech Barcelona will take place at Fira Barcelona. With more than 37 600 visitors from mainly Spain and Europe and 1 200 exhibitors in its last edition, makes FoodTech Barcelona the Spanish leading trade fair for food industry manufacturers.
At our booth 239 in Hall 4 you will find and learn about the latest in HPP products and applications such as: juices & beverages, fruits & vegetables, meat products, dairy, seafood and more!
We look forward to seeing many familiar faces as well as establishing contact with new companies that can help us accomplish our goals of creating a better world with better food through HPP. We would love to meet anyone interested in learning more about HPP and we encourage any questions about who we are and what we do.
If you want to know more about HPP, do not hesitate to contact Hiperbaric, the global leading supplier of High Pressure Processing equipment for the food industry.