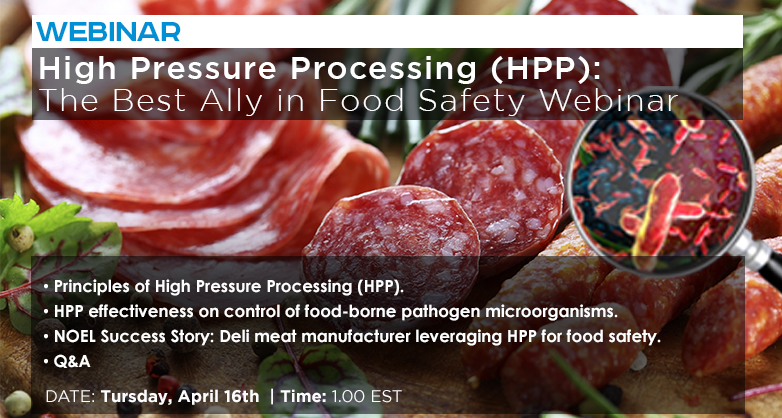 Food safety is one of the main concerns among consumers. Food and beverage manufacturers take the necessary steps to avoid recalls, not only because of the repercussions on public health, but also due to economic losses and negative brand image. You can already see the webinar focused on this topic, which we celebrated last April 16 (in Spanish) and April 22 (in English), in which a group of experts will be explaining how High Pressure Processing (HPP) helps the industry to prevent and minimize risks.
Food Safety and HPP
The incidence of food-borne pathogens such as Listeria, E. Coli, Salmonella, Vibrio or viruses of various types, is an issue that has always concerned consumers. According to the Eurobarometer of Food Safety published in June 2019 by the Spanish Agency for Food Safety and Nutrition (AECOSAN):
"[…] The most important factors for Europeans when they buy food, is knowing its origin (53%), cost (51%), food safety (50%), flavor (49%), and nutritional content (44%) […]."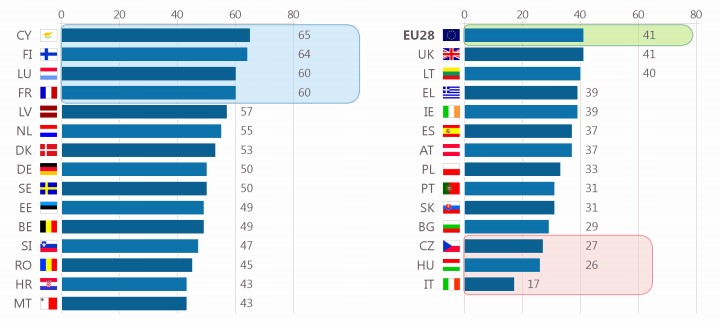 But without a doubt, that concern grows when serious outbreaks of a food disease occurs, or when some type of health alert is generated, such as the one we are experiencing with COVID-19. In these situations, although everything indicates that the production chain and the resulting food products are safe, the concern increases among consumers.
We must bear in mind that the legal framework that regulates and establishes food safety standards to prevent, reduce and eliminate risks in products, processes or any activity related to food production and handling, is clear and strict.
Likewise, we must not forget that the industry is the first interested party in complying with these food safety standards and, therefore, it must not limit itself to carrying out controls, but must also seek reliable processes and technologies to anticipate possible contamination. That is, to prevent, reduce and eliminate risks in the final product.
High Pressure Processing (HPP) is completely aligned to this necessity:
HPP guarantees food safety of already packaged products and now also of bulk drinks (Hiperbaric Bulk).
HPP has already been implemented by hundreds of producers all around the world due to its numerous advantages and applications.
Food Safety Webinar
For all the above reasons, we invite you to view the complete webinar in Spanish or English. To do so, write to [email protected] and we will send you the video with the contents of this interesting webinar.
PhD. Carole Tonello, Director of Applications at Hiperbaric made a brief Introduction to High Pressure Processing, to make way for a technology expert; David Rodríguez-Lázaro, Professor at the University of Burgos (Spain) and expert in HPP and Food Safety, who spoke about "Control of pathogenic microorganisms transmitted by food by HPP".
There were also a special guest, Jaume Planella, R&D Director at Noel, who explained how HPP has been a successful technology for its sausages, fresh meats, meat products and prepared dishes.

The event ended with a round of more than 30 Questions and Answers answered by our speakers. If you want more information, you can contact us here. contact us. We will be more than happy to help you!