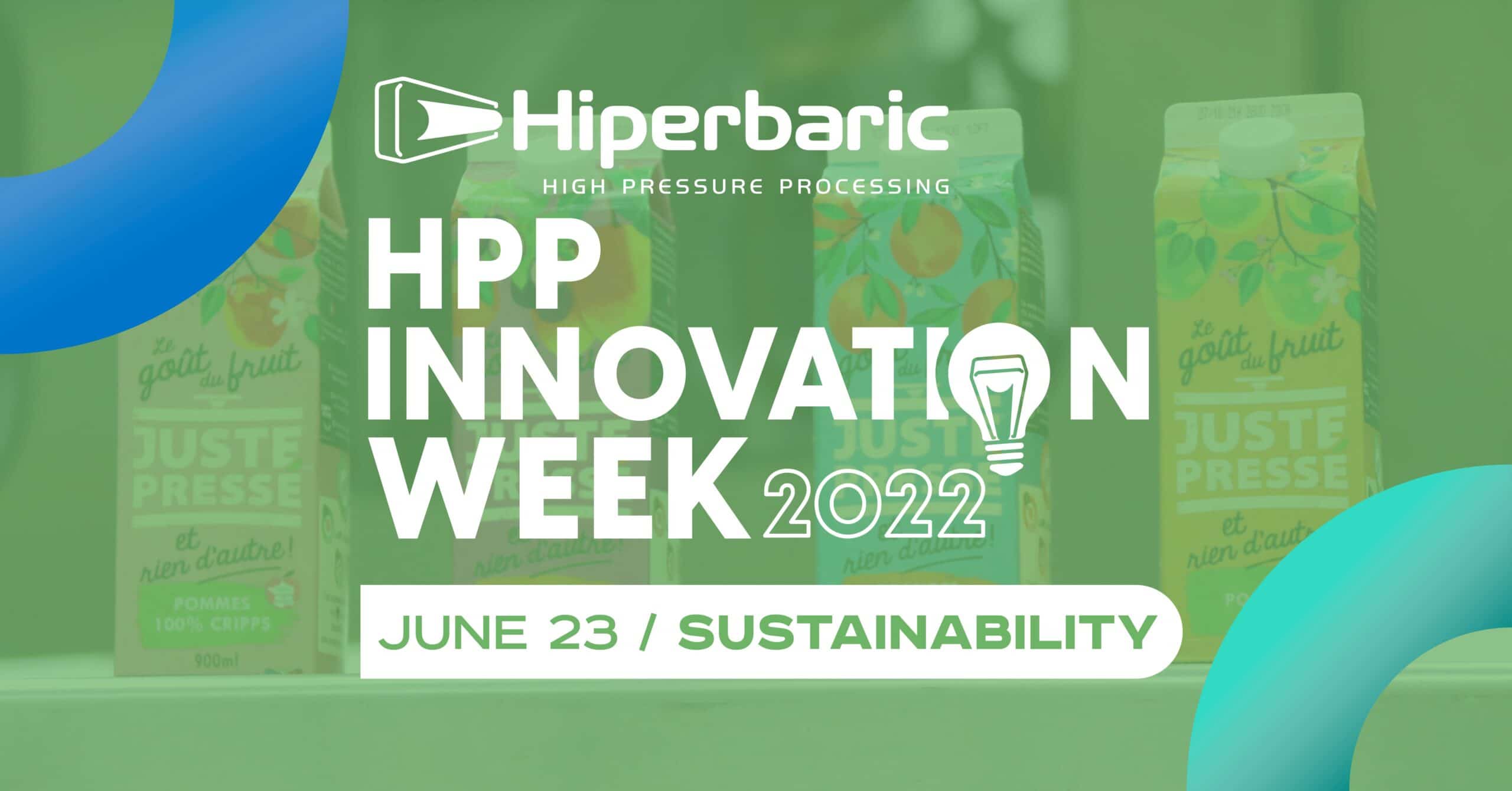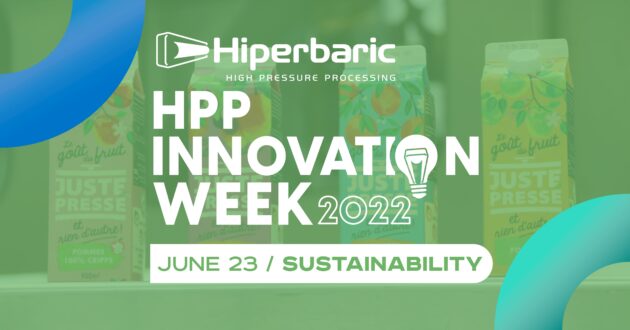 The development and use of food processing technologies with a low impact on the environment, and promoting the responsible and sustainable use of resources is imperative. High pressure processing (HPP) is a sustainable technology due to the potential reduction of food waste as a result of the extension of shelf life. Furthermore, the energy and water requirements of HPP may lead to substantial savings of resources that promote a more sustainable food industry.
There are key issues in the food industry that need to be taken into account when using any food processing technology. Alongside food safety, shelf-life extension, and nutritional quality, the costs involved, energy requirements, and overall environmental impact need to be considered. High pressure processing (HPP) can be a strategic tool for the development of a more sustainable industry, mainly by reducing food waste and energy requirements, while not generating liquid effluents.
Reduce waste
Food waste is a serious global problem with devastating implications worldwide, with both environmental and economic consequences. HPP technology can help reduce food waste by increasing food safety, which in turn reduces the number of recalls of unsafe products. Plus, by extending the shelf life of a wide range of products, HPP allows food producers higher flexibility in their production schedules and gives the consumers more time for consuming the foods before they go to waste.
Packaging
A key aspect associated with food products is the packaging and the associated generation of waste. To reduce the impact that food packaging has on the environment, it is fundamental to use sustainable packaging. Plastic is generally considered the only material able to meet the requirements of in-pack HPP applications, such as flexibility, elasticity, and water-tightness. Several strategies are being employed by HPP food processors to mitigate the impact of packing, such as the use of biodegradable and/or recycled materials, such as PLA and rPET, or by reducing the amount of plastic used per liter of product, for instance by using large volume kegs.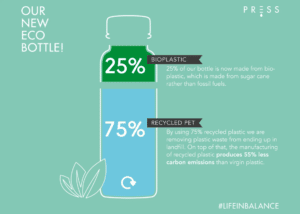 Energy requirements, carbon footprint, and water use
The use of HPP technology can lead to substantial water and energy savings, when compared to other food processing technologies, having a lesser impact on the environment. It has been shown that HPP requires less energy per kilogram of food than conventional thermal processes. In fact, a study from 2020 compared the impact of processing orange juice with HPP and thermal pasteurization. The authors concluded that HPP is on average less environmentally impactful than thermal pasteurization, resulting in fewer carbon emissions. Furthermore, since the water used in HPP does not come in direct contact with the food products, around 85% of the water is reused. It is noteworthy that the remaining 15% of water is not necessarily wasted, as it may be collected for other uses, such as cleaning purposes.
Development of sustainable technology
Another key factor is for equipment manufacturers to keep improving the technology and develop more sustainable processes. With this in mind, and to overcome the limitations of HPP in-pack processing, Hiperbaric developed the Hiperbaric In-Bulk Technology, an innovative global breakthrough for the large production of HPP beverages. This technology presents several advantages from a sustainability point of view. For instance, beverages are processed in bulk, which leads to a filling efficiency of the machine's vessel of 90%. Consequently, more product is processed in each batch, leading to a lower processing cost, and less energy and water consumption per liter of product.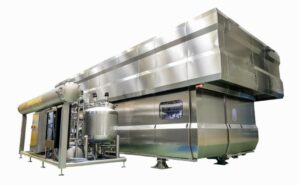 Another advantage is the freedom to choose the type of packaging for the beverages, without the constraints of the packaging being suitable for HPP, since the products are processed before packaging. This allows for a wider range of sustainable packaging options that can be used.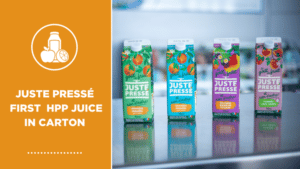 During the HPP Innovation Week 2022, there will be several talks focused on sustainability.
What does sustainability mean to Hiperbaric?
Defining Sustainability in the HPP Industry
How does HPP align with a Circular Economy producer?
Q&A: How does HPP Enhance R&D and Product Development Efforts?
Innovative Sustainable Packaging Solutions for HPP Juices and Beverages
How to Innovate Your Packaging for a More Sustainable Product
HPP Research Awards – Sustainability & Product Development – Finalists Presentations
HPP Research Awards Winners Ceremony
Register for free to this event to watch live or on-demand all the content available.