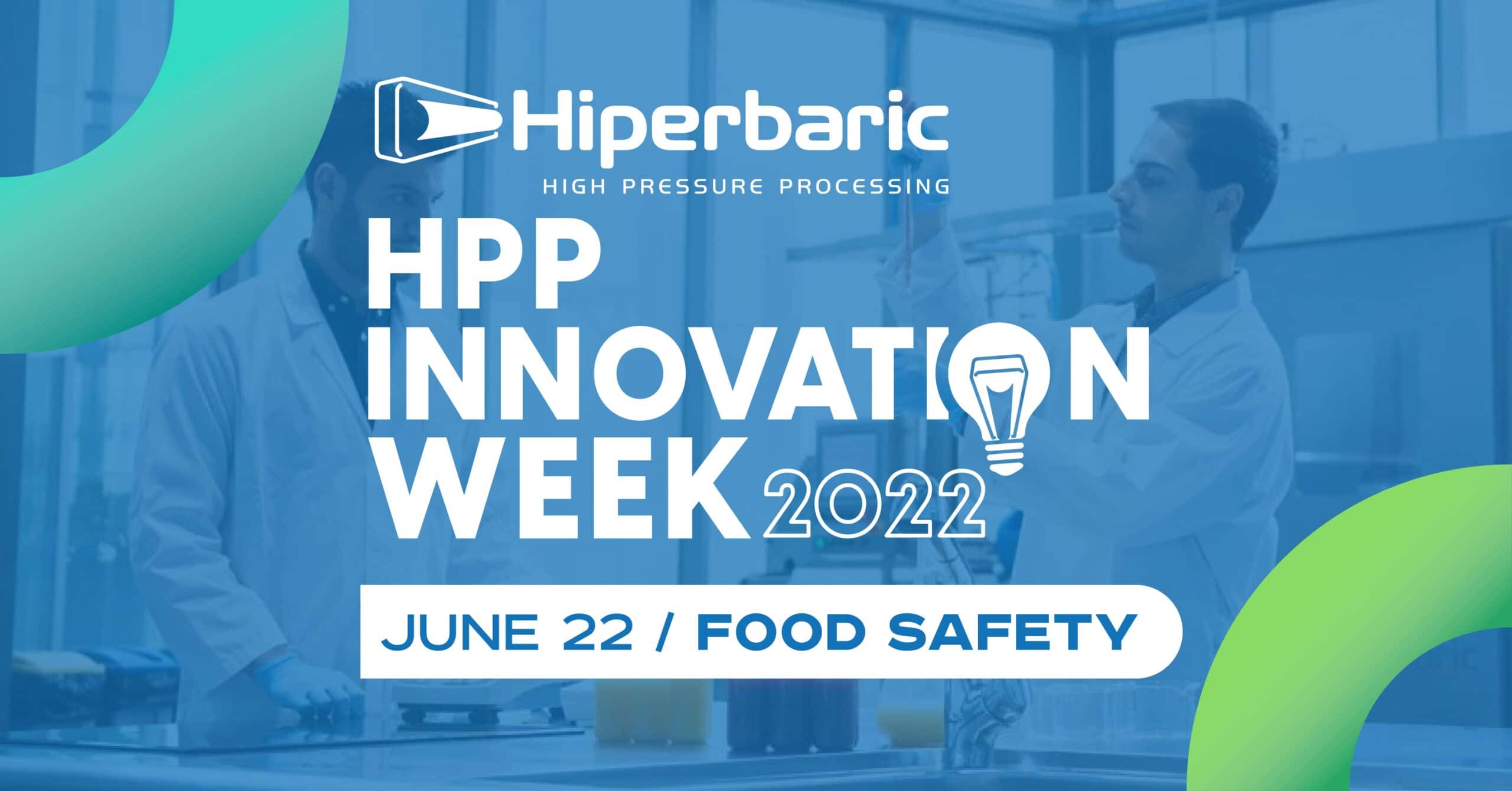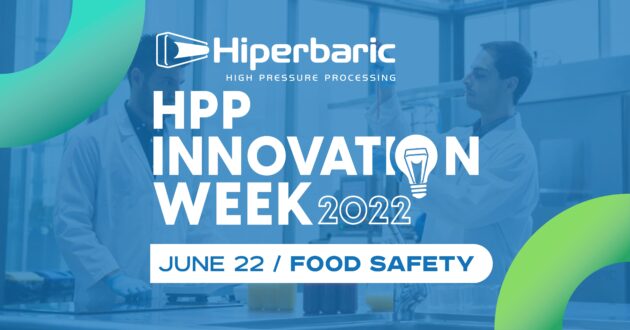 Today, in commemoration of World Food Safety Day, Hiperbaric wants to highlight our commitment to Food Safety. With High Pressure Processing technology, Hiperbaric promotes the development of healthy, safe and sustainable products, in line with the Sustainable Development Goals of the World Health Organization. As part of World Safety Day, we will dedicate a day of our HPP Innovation Week 2022, June 21-23, to promote a Food Safety culture because we believe Food Safety is everyone's business.
At Hiperbaric, we have been committed to Food Safety since we began operations in 1999. That is why today, June 7, 2022, we celebrate World Food Safety Day, defined by the United Nation's Food and Agriculture Organization (FAO), as an annual celebration to help prevent, detect and manage foodborne risks.
Food safety means not only that food is safe to consume, but there are a wide range of products with the least environmental impact. This is in line with the Sustainable Development Goals set in the 2030 Agenda of the World Health Organization (WHO).
Our way of contributing to the development of these objectives is by building a food system and food equipment that reduces product spoilage and prevents food-borne diseases. For this reason, despite being considered a novel technology (compared to traditional pasteurization), High Pressure Processing (HPP) has established itself as a guarantee of Food Safety for over 20 years.
In past blogs, we have discussed how HPP can inactivate harmful foodborne bacteria from the simplest virus to the most complex parasites. In the case of juices and guacamole, for example, HPP technology helps achieve the 5-log reduction required by the U.S. Food and Drug Administration. Meat products undergoing HPP meet the U.S. Department of Agriculture's requirement for zero Listeria. This fact, in addition to shelf-life extension, makes it possible to comply with international food standards and expand market access.
During HPP Innovation Week 2022 we also want to promote a Food Safety culture. As part of this effort, the second day of the three-day event will focus on Food Safety and Shelf Life Extension. Topics include Food Safety challenges, product validation, and tolling services, illustrated through customer case studies.
We invite you to register for our HPP innovation Week 2022. For additional questions, please do not hesitate to contact us because Food Safety is everyone's business