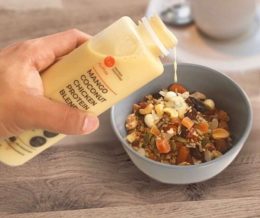 BE Protein Smoothies is a Singapore-based High Pressure Processing (HPP) beverage that uses organic lean chicken breast and other natural ingredients to provide a healthy, fresh-tasting, protein-based smoothie for health-conscious consumers. Brian Chia, owner and fitness enthusiast, began using High Pressure Processing to extend his product shelf-life by 30 days, which allowed him to scale his operations, while maintaining a fresh product without preservatives.
Be Protein Overview
BE Protein Smoothies is a Singapore-based High Pressure Processing (HPP) beverage company that uses organic protein from lean chicken breast and other natural ingredients to provide healthy, fresh-tasting, protein-based smoothies for health-conscious consumers.
Brian Chia, owner and fitness enthusiast, said he always wanted to start a business in the fitness industry. When the idea struck that he could make his homemade chicken-blend smoothie into a business model, he created BE Protein Smoothies, offering "convenience to busy consumers that don't have time to meal prep but want their daily intake of macronutrients."
According to the website, the BE Protein Smoothie is "a delicious combo of organic protein from lean chicken breast meat, antioxidants and vitamins from fresh fruits and live cultures from yogurt, naturally sweetened with honey. It provides the ideal carb-to-protein ratio that kick starts muscle recovery and weight control with 100% real ingredients, no preservatives nor additives."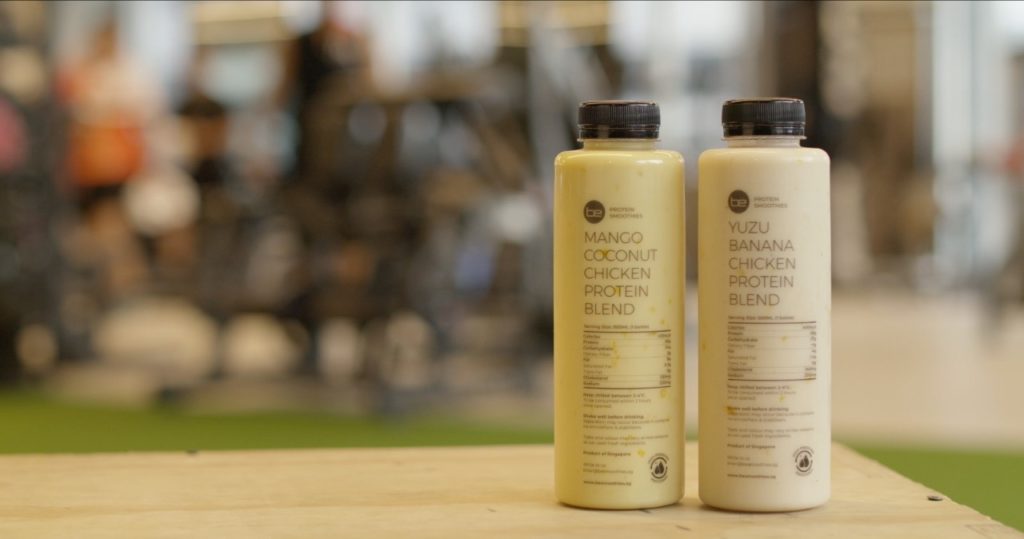 Challenge
Brian Chia is an avid body builder. He was part of a group of guys who ate "broccoli and chicken" all the time to get enough protein and green vegetables before a heavy workout. Tired of eating chicken all the time, Chia experimented with adding chicken to smoothies for a quick and easy meal.
The business started out of his kitchen, where he would sell the smoothies to friends and family. But shelf life was a challenge because the smoothies only lasted a week. He knew that for the business to be successful, he needed a way to scale operations.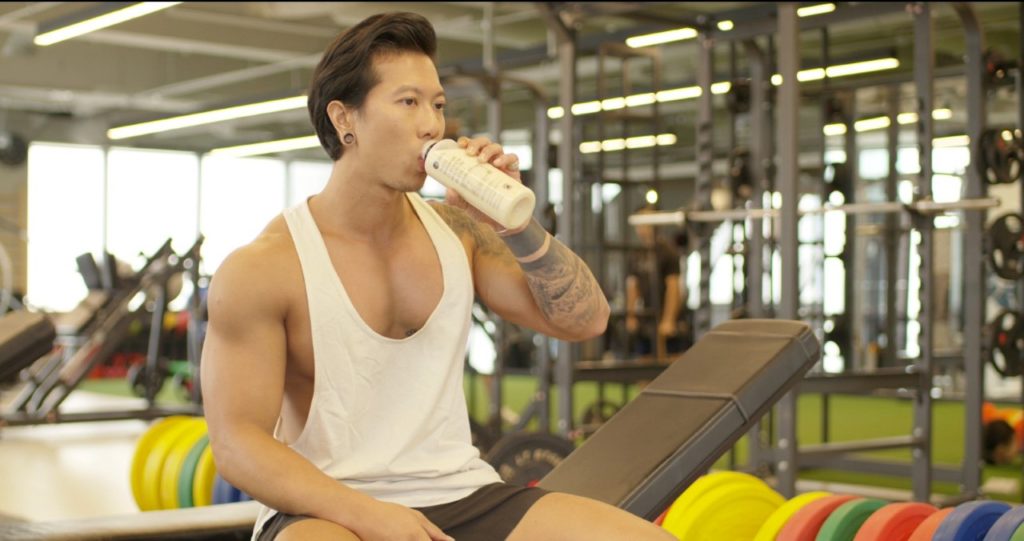 Solution
Chia experimented with several ingredients to find the right great-tasting smoothie combination. He first tried a savory approach using ingredients like kale, spinach and brown rice, but he found friends and family didn't quite like the taste. When he added sweeter ingredients, including banana, mango, berries and yogurt, he got a big thumbs up.
Chia learned about HPP by researching ways to extend the shelf life of his smoothies. He learned of the Food Research Innovation Center in Singapore, which recommended he consider HPP. HPP uses cold water pressure to inactivate microorganisms and extend the shelf life of food and beverages.
Chia heard about WLNA (Warehouse Logistics Net Asia), one of the many HPP tolling centers in the world that offer the HPP service with Hiperbaric units. Hiperbaric was recommended for its quality and service, as it is the fastest and most reliable HPP leader in the industry with over 300 HPP systems across 40 countries worldwide. Hiperbaric Asia, located in Singapore, is one of the four overseas offices of this Spain-based company, where three out of four HPP systems are Hiperbaric.
The biggest benefit of HPP is that it enables food safety and extends shelf life, while allowing food to maintain their fresh ingredients without preservatives. With HPP, Chia could increase the shelf life of his product from one week to more than 30 days.
"HPP does not change the nutritional profile and texture of my smoothies," Chia said. "It's allowed me to expand shelf life and scale my business."
Today, the company is a year old and includes two types of smoothies: Yuzu Banana Chicken Protein Blend and Mango Coconut Chicken Protein Blend for $6.50 each or via a monthly subscription, both for Singapore residents only at this time.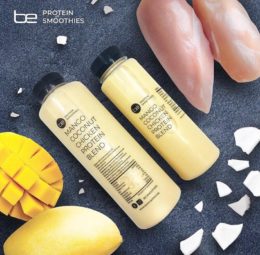 Results
As a result of HPP, in one year of business, Chia was able to create his BE Protein Smoothies brand and expand his production to gyms throughout Singapore and via e-commerce after extending shelf life from one week to one month.
He was able to create fresh, safe, protein-based smoothies that satisfy exercise enthusiasts and other consumers who don't have time for meal prep but want a protein-rich diet. His smoothies include 65 grams of protein in a 500 ml bottle, or 32.5 grams of protein in a 250 ml bottle.
While today BE Protein Smoothies are only available in Singapore, Chia hopes to expand operations to the U.S. and other countries in the near future.
If you want to know more about the benefits of HPP for beverage products, do not hesitate to contact Hiperbaric, the global leading supplier of HPP machines for the food and beverage industry.