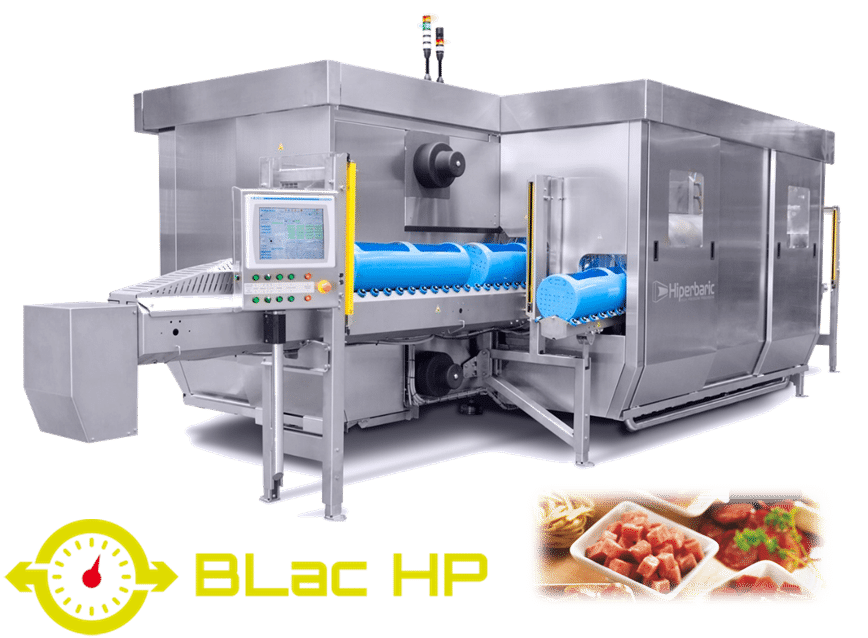 The BLac HP Project in which Hiperbaric participates as HPP technology provider and industrial consultant, has been successfully completed. Next November 20th, Hiperbaric will be in the beautiful city of Paris attending to a broadcast of interesting results in food industry: "The validation of the combined use of lactic bacteria and high pressure processing in refrigerated meat products keeping their organoleptic and nutritional properties".
---
Previously in "Hiperbaric take part in Blac HP project" blog post, we mentioned the research work, promoted by the Institut National Supérieur des Sciences Agronomiques de l'alimentation et de l'environnement of Borgoña University. This is a new project funded with almost 800.000 € by the L'Agence Nationale de la Recherche (France), which counts for  9 research organisms and French enterprises (AgroSupDijon, CTCPA, ONIRIS, INRA, IFIP-Institut du porc, 5 Degre Ouest, CHR Hansen y SBV), and Hiperbaric.
This multiannual project that aims to stabilize processed and refrigerated meat products through the combination of lactic bacteria (biopreservation) and high pressure treatment, minimize the use of chemical additives by using cooked ham as case study.
It started back in 2015 with quite the expectations:
To Deepen the impact of biopreservation and HPP on food and, specifically, on the behavior of sporulated microorganisms such as clostridium botulinum in response to the stress generated by protective strains.
Define the optimal processing conditions to prevent germination of bacterial spores, as well as eliminate altering flora. This, aims to enhance nutritional and sensorial quality thanks to the combination of softer processing conditions (lower pressure) and lower concentration of additives.
Provide methods to objectively analyze the possible reduction of the environmental impact associated with this novel initiative.
After three years of exhaustive research, theories, validations, analyses, product tastings, etc., promising results have been obtained. These results will be officially presented in the conference, organized by ANR Blac HP team in collaboration of RMT-ACTIA FlorePro (collaborative work network focused on the use of natural biocompounds for bioconservation), next November 20th, in Paris.
Coordinated with the objective of reporting manufacturers, consumers, researchers and other French-speaking agents; related to agri-food sector, on how to face the new challenges of meat sector. Hiperbaric will assist to the event, highlighting its support for this interesting initiative, by collaborating as advisor and sharing its industrial vision in the field of high pressure offered by Dr. Carole Tonello.
Hiperbaric, as world leader in high pressure processing technology (HPP) and non-stopping broadcaster of its advantages in the supply of fresh, healthy and safe foods, will certainly attend the event of November 20th, inviting you all to do the same.
If you want to know more about HPP technology and how to improve food safety, shelf-life and quality of your products, contact us.