The second edition of the Innovators' Summit will take place on 10-11 September 2018 at Station Berlin (Germany). This European Union initiative is oriented to the development and growth of Companies granted with SME Instrument Project. Hiperbaric is one of the few ones that will have the opportunity to receive participants and visitors in its booth to explain in detail the Hiperbaric Bulk technology, a ground breaking concept developed within the Bevstream project.
Everything began in 2014, when Hiperbaric's Bevstream project "development of the HPP in-bulk technology for liquids" was granted within the SME Instrument – Phase I funding scheme of the European Union in the Horizon 2020 program. Hiperbaric was one of the first 155 winners (among more than 2,600 proposals received in the first call). What a great honor!


The first project phase that consisted in carrying the feasibility study of the idea was followed by the second one, currently ending, in which the core of the project has been developed. In brief, because is not the subject of this post, within the Bevstream frame, Hiperbaric has developed the Hiperbaric Bulk technology: a global innovation for large productions of HPP beverages. To know more details regarding the project stage of development, please visit our recent post Hiperbaric Bulk Technology: the future of High Pressure Processing.
Being a SME Instrument winner has numerous advantages and creates new opportunities as well. One of the opportunities that the EU, through the EASME (Executive Agency for Small and Medium-sized Enterprises) or the EIC (European Innovation Council), gives to winners is the Innovators' Summit. This initiative was first held in Brussels, on October of 2016, attended by more than 400 SMEs with high innovation potential. Hiperbaric had the opportunity to be there, enjoy the ambience and network with other European winners. The highlights of the first ever summit can be seen in the following video:
Now, the second edition is about to take place on 10-11 September 2018 and Hiperbaric will be there again. The Europe's top innovators and investors will gather in Berlin where more than 1,000 attendees are expected.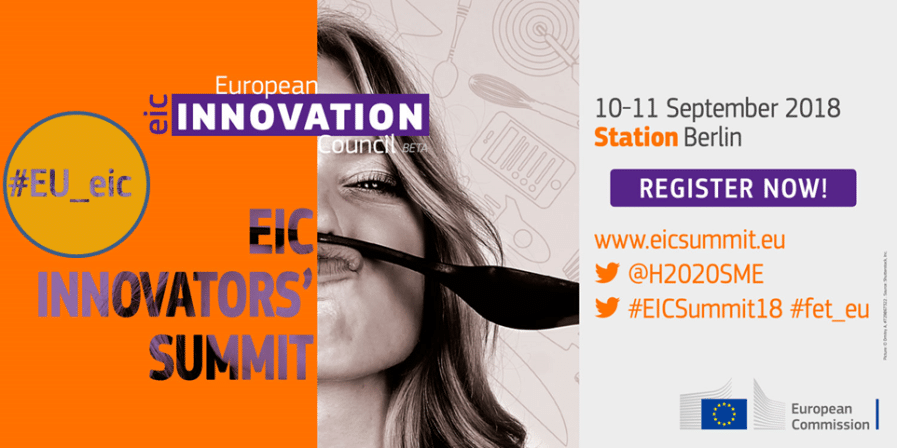 This time, Hiperbaric has the opportunity to have a booth to explain in detail to other participants and visitors all the project results and perspectives. If you like to be updated, you can follow the event on twitter https://twitter.com/H2020SME and visit our blog.