The continuous investigation and research conducted in technological centers are crucial to the development of High Pressure Processing (HPP) technology. They also contribute to the industry, since they communicate their knowledge and drive innovation. In this article, we will learn about Celabor, a successful technological research center using HPP, and also the creation of HiFoodtec, the first Belgian HPP tolling center, where the beverage Prolife 3 is processed.
---
Tech centers as a driver of innovation
Technological and scientific centers play a key role in research and development (R&D). Generally, they are the driver of innovation in the industry since they are capable to generate new findings and communicate it to manufacturers. Universities and technological centers have adopted High Pressure Processing (HPP) technology, corresponding to 6% of Hiperbaric's sales, up to 2019. They are a key factor in the R&D actions and advance of the technology. A perfect example of this is Celabor, a tech research center based in Belgium.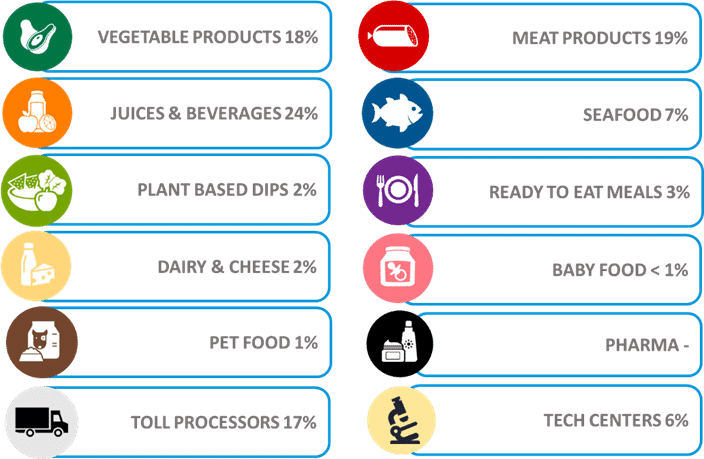 Celabor and HiFoodtec: the first Belgian HPP tolling facility
Celabor is a certified laboratory specialized in the food and beverage industry and offers technical support to companies, conducting private research and development on their behalf.
Celabor recognized the potential of HPP technology and wanted to increase its visibility by providing easy access to food & beverage manufacturers, and also by increasing Belgian food industry competitiveness. Therefore, they adopted the technology in 2017 and created HiFoodtec, the first Belgian HPP tolling center. A unique platform supporting the development and production of more natural, healthier, safer and innovative products by leveraging HPP.
Yves Houet, Director of Celabor, states, "We chose HPP because we believe it is the best technology for the food industry to answer today's (and future's) consumer's needs to have safe, natural, healthy and tasty food. Indeed, HPP uses pressure instead of heat to stabilize the product, which preserves the taste, the color, and the nutrients of the products, while destroying bacteria and pathogens. This state-of-the-art technology also enhances shelf-life, while avoiding any additives such as preservatives. By doing so, you can explore new local and international markets and participate in the reduction of food waste".
The Belgian food industry can now benefit from the joint of the technological experience of Celabor and the food processing capacity of HiFoodtec, allowing access to HPP technology and offering a value-added service.
"The potential of this technology is even greater than we first thought. We are confident that numerous applications are yet to be explored and further addressed, such as the extraction of bio-active substances, the functionalization of ingredients etc.", remarks Houet.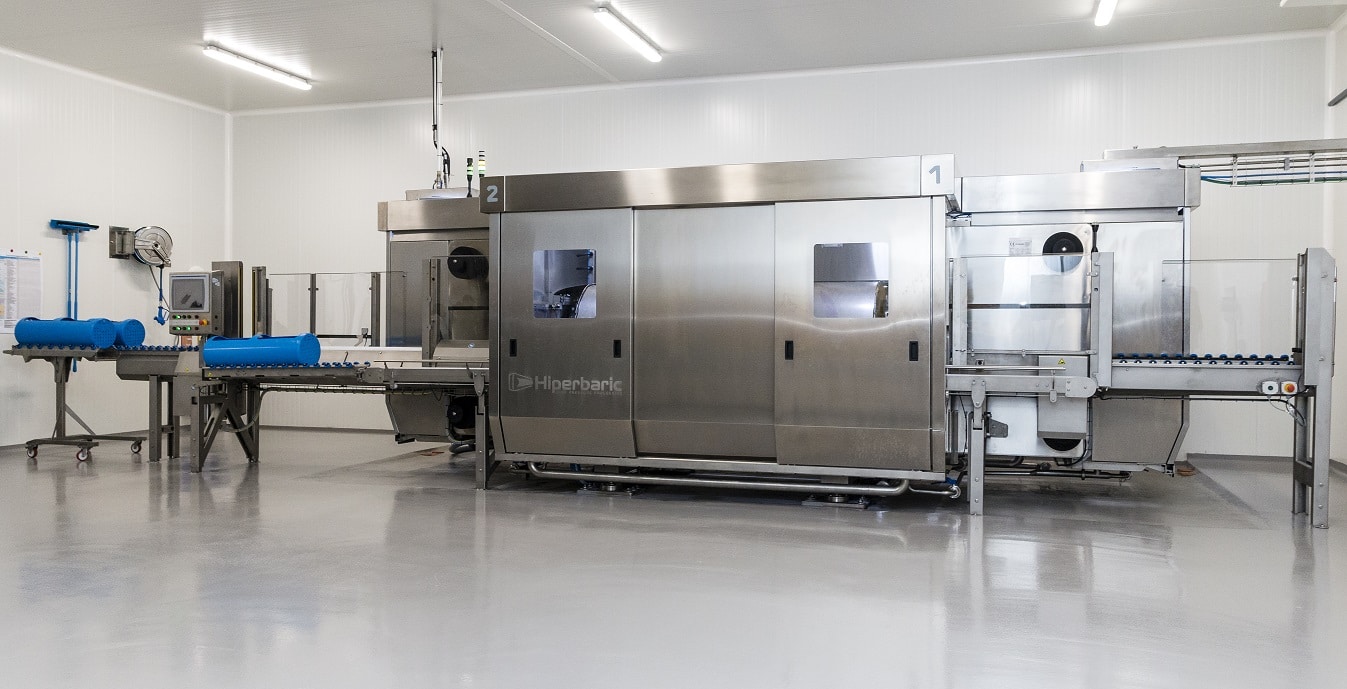 Prolife 3: a complete beverage for the elderly
Let's take the example of Prolife 3, a beverage company created by two professionals in the field of healthcare and food science. The experience of Marco Lombardi, an executive in nursing health care, and Michael Liénard, an agronomist specializing in food industries and biotechnologies, has made it possible to identify a new market in healthy eating for seniors.
The founders aimed to offer a drink with benefits for the elderly undergoing geriatric care. This beverage served many purposes, among them the most important ones were to avoid muscle fatigue, dehydration and constipation. They wanted to offer a notion of healthy eating with pleasure for seniors.
Therefore, they decided to use HPP technology since this non-thermal technology is capable of delivering safe products while maintaining the nutritional and organoleptic properties of the ingredients. In collaboration with HiFoodtec, they were capable of developing Prolife 3.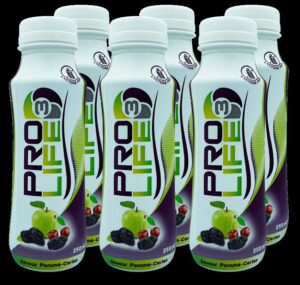 The founders stated, "For the development of Prolife 3, we decided to use HPP with the help of Celabor and HiFoodtec. We chose HPP because this technology uses pressure instead of heat such as in traditional pasteurization, and we wanted to avoid any thermal treatment. Prolife 3 is never heated, and thanks to that, the taste and nutritional properties are preserved. Besides, HPP also enhances significantly the shelf-life of Prolife 3 without any use of additives/preservatives. Using HPP enabled us to develop a safe and natural beverage, without preservatives, colorings or artificial aromas and with a prolonged shelf life and preserved nutritional and sensory properties. Our beverage fully meets today's consumer's needs, which would never have been achievable with traditional treatments.''
HPP technology is an innovative and relatively new technology, therefore, another important part of success is consumer awareness. Lombardi and Liénard state, "we are confident in this technology and we try to communicate HPP benefits on our packaging and also on our website to increase awareness. We are using our own HPP seal, and we are giving explanations about the principle and benefits of the technology. In addition, we are already working on the development of a new "Prolife" beverage with HPP to expand our range."
If you are interested to get to know more about the success story of Celabor, the work done in HiFoodtec, and also the benefits of this technology and what it can bring to companies, join them on January 19, for a free webinar on the "development of natural and healthier food products thanks to HPP technology", available in French. Also, follow their website or LinkedIn page for more developments.