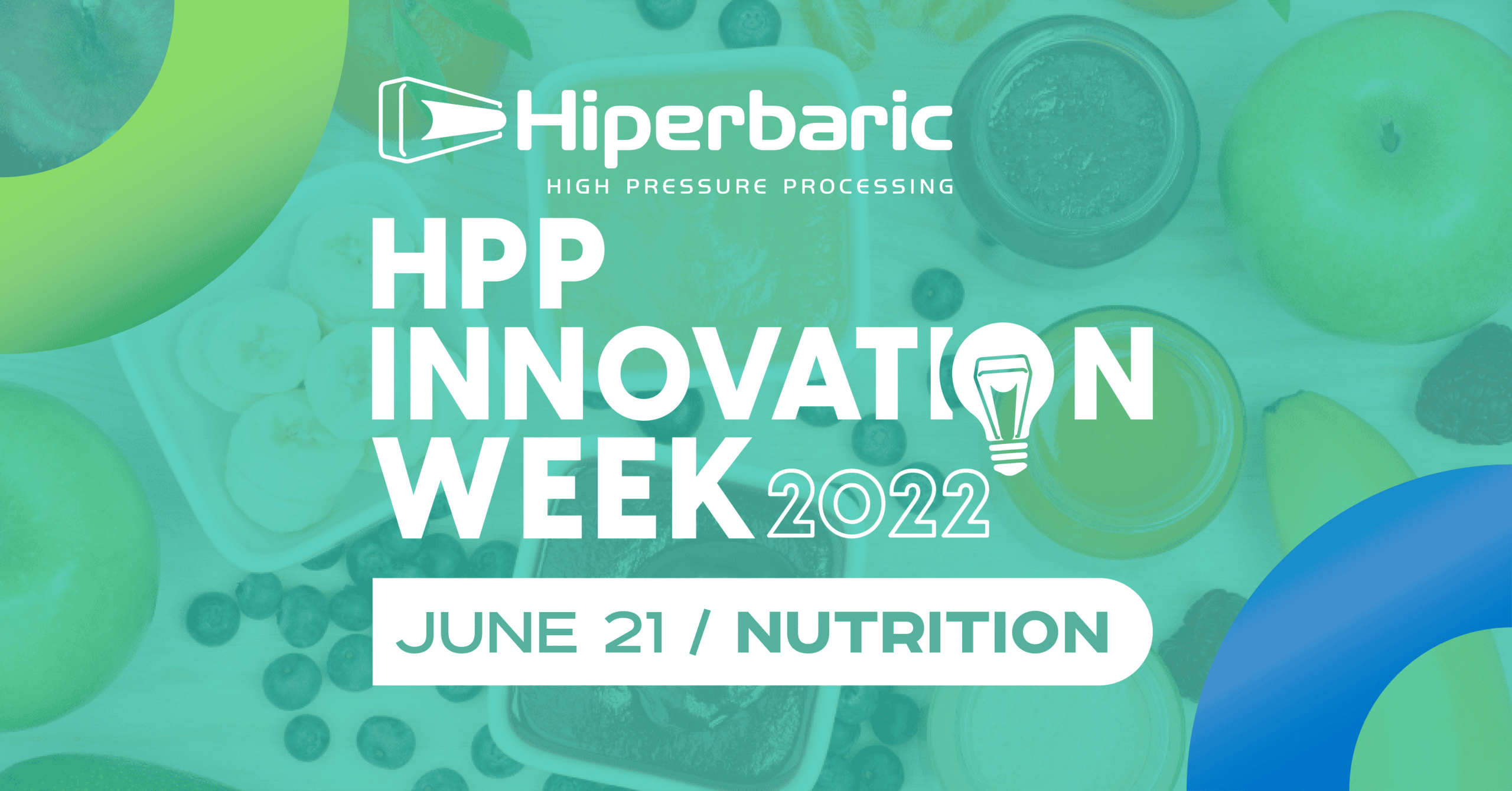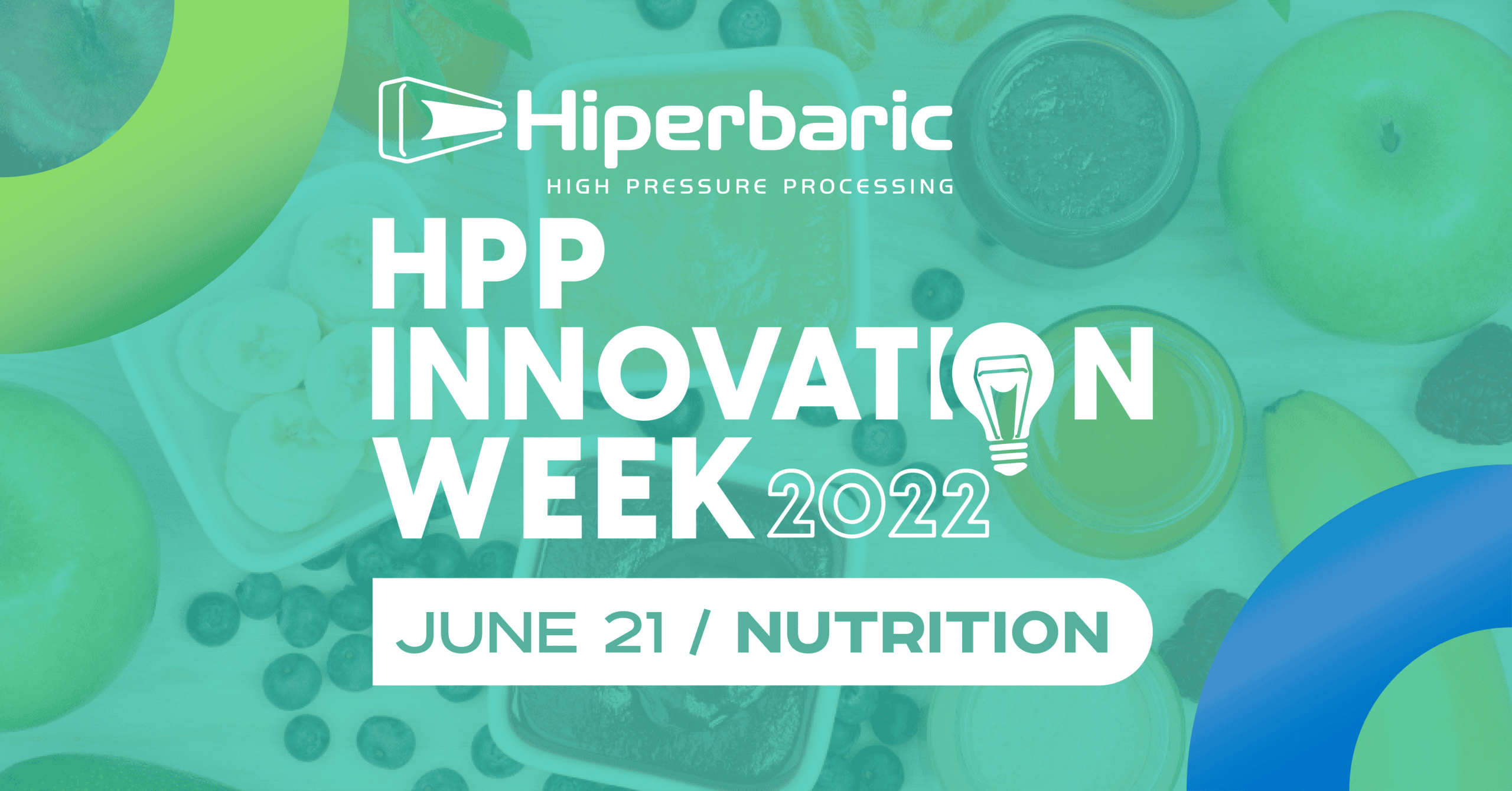 In the food industry, innovation and nutrition are usually hand in hand. Using high pressure processing technology product innovation can continue as the innate nutritional properties of food are preserved and even enhanced. Applied to all types of food matrices, high pressure has the potential to be used as more than just a food safety tool, but as a key to better nutrition as well.
High Pressure Processing (HPP) is well established as a food safety tool that allows companies to put high quality products on the market that maintain the properties of unprocessed products. If HPP is used most importantly in the juice and beverage sector it is precisely because, compared to the traditional heat pasteurization, HPP in these products allows for a much greater bioavailability of compounds such as vitamins, flavonoids and other antioxidants.
Baby food, although representative of a smaller sector of application, illustrates the benefits of HPP technologies just as well. HPP allows for the elaboration of ready to eat options for parents that are just like their homemade meals and with no additives required for shelf-life. This allows producers to bring Clean Label baby foods to the market with products that are both simpler, and closer to the raw state of foods, eliminating any losses that occur through thermal treatments.
Exploiting the full range of benefits that can be provided by certain foods is the driving force behind several products already on the market as well as a large amount of research studies today. As such, the first day of Hiperbaric's Innovation Week will focus on both animal and human nutrition and how HPP treatments can preserve and enhance nutritional qualities of different products.  
Because high pressure generally does not impact the stronger bonds that make up the structure of compounds while many micronutrients and aromatics remain unchanged, weak bonds can be altered throughout the process and lead to changes of other compounds. And this opens a new door of opportunity, we can ask ourselves: can these changes be utilized as an added asset to the nutritional qualities of certain foods?
Digestibility and Bioavailability
Here we must note what nutritional quality is defined by. If nutrition is a method of identifying how what we ingest impacts our bodies, it is evident that digestibility, which measures how much of what we ingest passes to the bloodstream, and bioavailability, which measure how well micronutrients are delivered and used in specific tissues, are at the heart of the subject.
HPP's impact on the digestibility of proteins in meat is a particularly interesting case study. High pressure can have a variable impact on proteins depending on the food matrix, however in comparison it is clear that heat treatments will always reduce digestibility. As such, whether or not HPP will affect the myofibrillar structure, rendering proteins more easily accessible to digestive enzymes, or not, and the digestibility remains the same as that of untreated meat, HPP treatment has much potential in the raw meat sector.
In the plant based and juices sector, it is also interesting to note the amount of research that has been done which looks into increasing the bioaccessibility of micronutrients and increasing antioxidant potential. The very first edition of the HPP awards, during which the finalists (soon to be announced) will be able to present their research, will showcase a few examples of enhanced properties within certain food matrixes.
Bettering the quality of products for a better nutrition for all is key to the development of better products. Come discover more about HPP and nutrition as well as many other topics during this year's edition of HPP Innovation Week.
Talks focused on Nutrition during HPP Innovation Week 2022:
Using HPP for 100% Natural Beverages with the Highest Nutritional Quality
Latest Innovations: HPP Applied to Natural Supplements and Products with Functional Properties
Natural HPP Beverages: Source of Nutrients, Vitamins and Antioxidants
Innovating the plant-based category using HPP
HPP Effect on Proteins and Other Macronutrients
Facts and Myths of Using HPP for Fresh and Raw Pet Food
Register for free for HPP Innovation Week 2022 and you can watch all the content whenever you want, on demand.