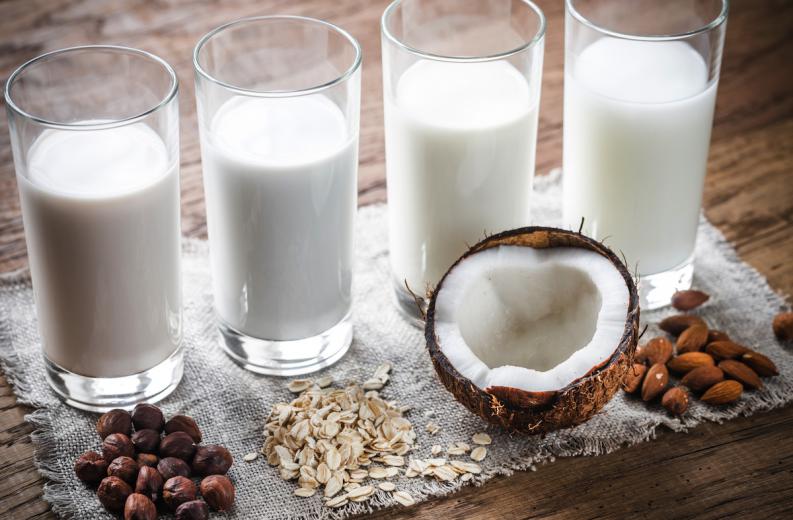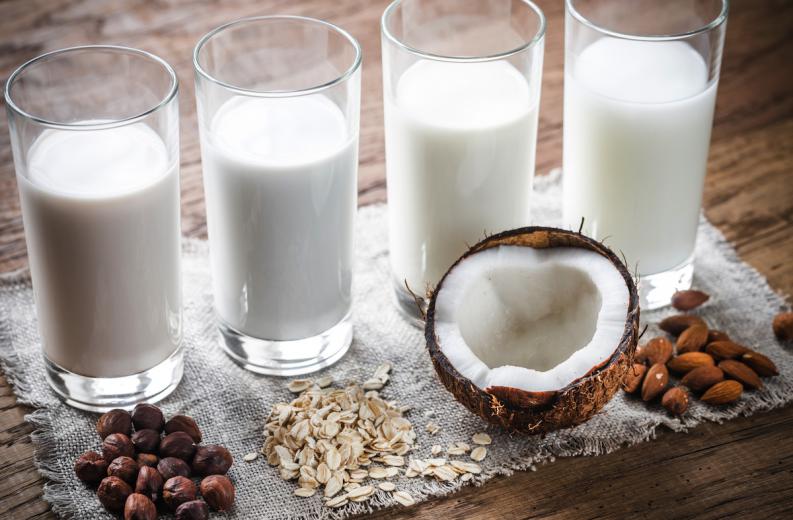 Are you one of those fully aware of the health benefits of dry nuts? Or do you simply enjoy unique and sophisticated flavors? Either way, you must have spent a good time in front of the shelf thinking which non-dairy alternative to try!
---
Global plant-based milks market is expected to reach $16.3 billion in 2018, which represents a 45% increase when compared to 2010. In the US, sales have seen steady growth over the past five years, growing a 61% and reaching $2.11 billion in 2017. Contrary, traditional US dairy industry sees a continuous decline with an estimated 11% drop in sales during the 2015 to 2020 period. Food industry knows the trend is changing. For instance, California expects a one-third increase in almond crop in five years (from 2.25 billion lbs in 2017 to 3 billion lbs in 2021).
Non-dairy, plant-based or simply nut-milks are more popular now than they have ever been. Protein, vitamin and carbohydrate content of dry nuts are of excellent quality. They are rich in arginine, which in combination with a diet high in lysine, gives rise to nitric oxide; a substance that improves blood flow (Huynh et al. 2006). Their high content in monounsaturated fatty acids has proved to reduce LDL cholesterol without changes in the HDL fraction (Spiller et al. 1992). High fat content is usually linked to high concentrations of fat-soluble vitamins, such as vitamin E, which is an essential antioxidant (Jambazian et al. 2005).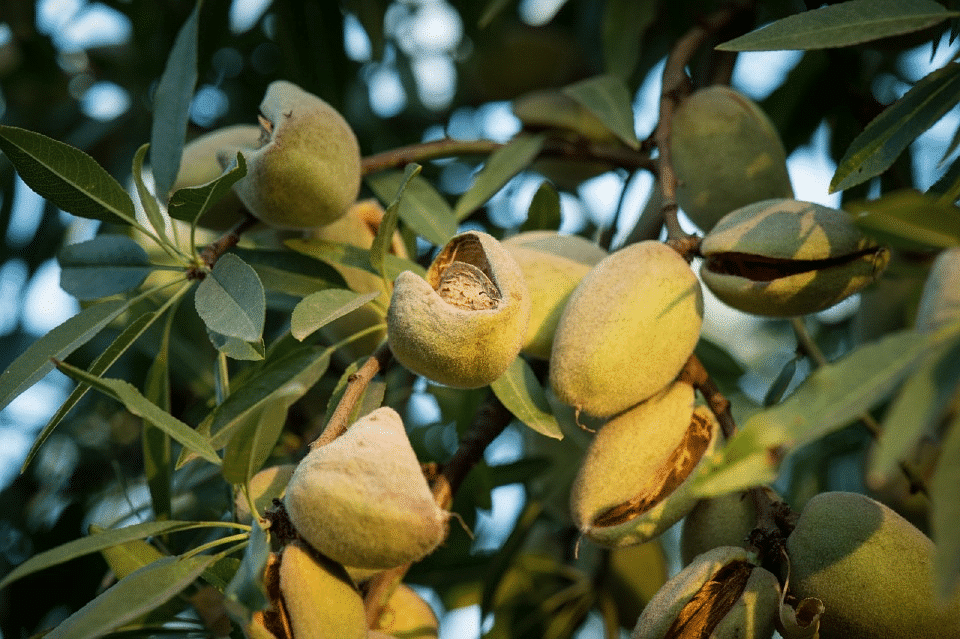 However, conventional heat preservation methods commonly used in the food industry (i.e. heat pasteurization or sterilization) have a negative effect on these micronutrients and biomolecules. For instance, heat induces the interaction between amino acids and sugars, process known as the Maillard reaction. This new covalent bonding interaction results in color changes, development of cooked flavor and reduces the bioavailability of essential amino acids, which are complexed to sugars. Additionally, vitamins such as tocopherol (vitamin E) may be degraded after pasteurization treatments (Leskova et al. 2006, Delgado et al. 2014).
High Pressure Processing (HPP) is a non-thermal technology able to extend the shelf life of previously packaged foods, inactivating pathogens and spoilage microorganisms. For instance, HPP proved to inactivate more than 6-log CFU/ml E. coli, Salmonella spp. and L. monocytogenes in tiger nut milk (Elbrhami et al. 2016).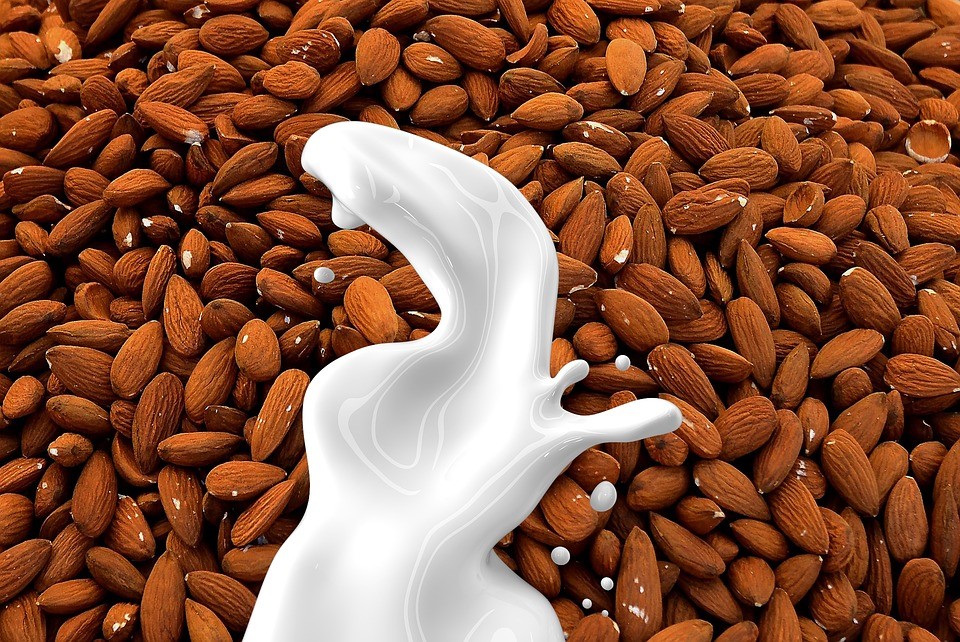 Since cold pressure is used to extend the shelf life of food products, all side effects linked to heat degradation are prevented. Scientific reports showing the nutrient, flavor and quality retention in nut milks are scarce due to the novelty of this category of convenient ready-to-drink (RTD) beverages. However, some studies report that HPP is able to extend four times the shelf life of soymilk when compared to the untreated product (Jung at al. 2009). Bioactive compounds of the plant-based milk, such as isoflavones, were not affected (Jung et al. 2008). When it comes to organoleptic parameters, the cold pressure technology was able to extend the shelf life of soymilk smoothies with no significant differences in their sensory profile, according to panelists (Andrés et al. 2016a and 2016b).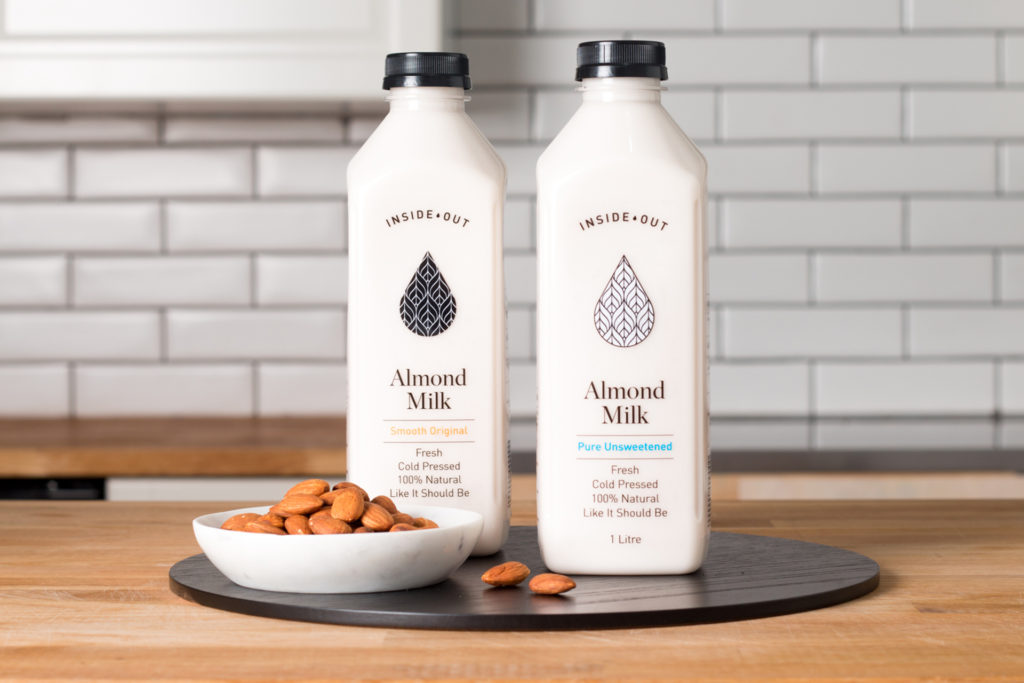 The number companies using HPP to extend the shelf life and maintain the nutrient and flavor profile of their non-dairy milks is increasing all around the globe. Australia and the United States are the major producers, but new brands are also gaining popularity and acceptance in the European and Asian markets.
If you want to know more about the HPP technology or how to improve food safety and quality of your products, do not hesitate to contact us.