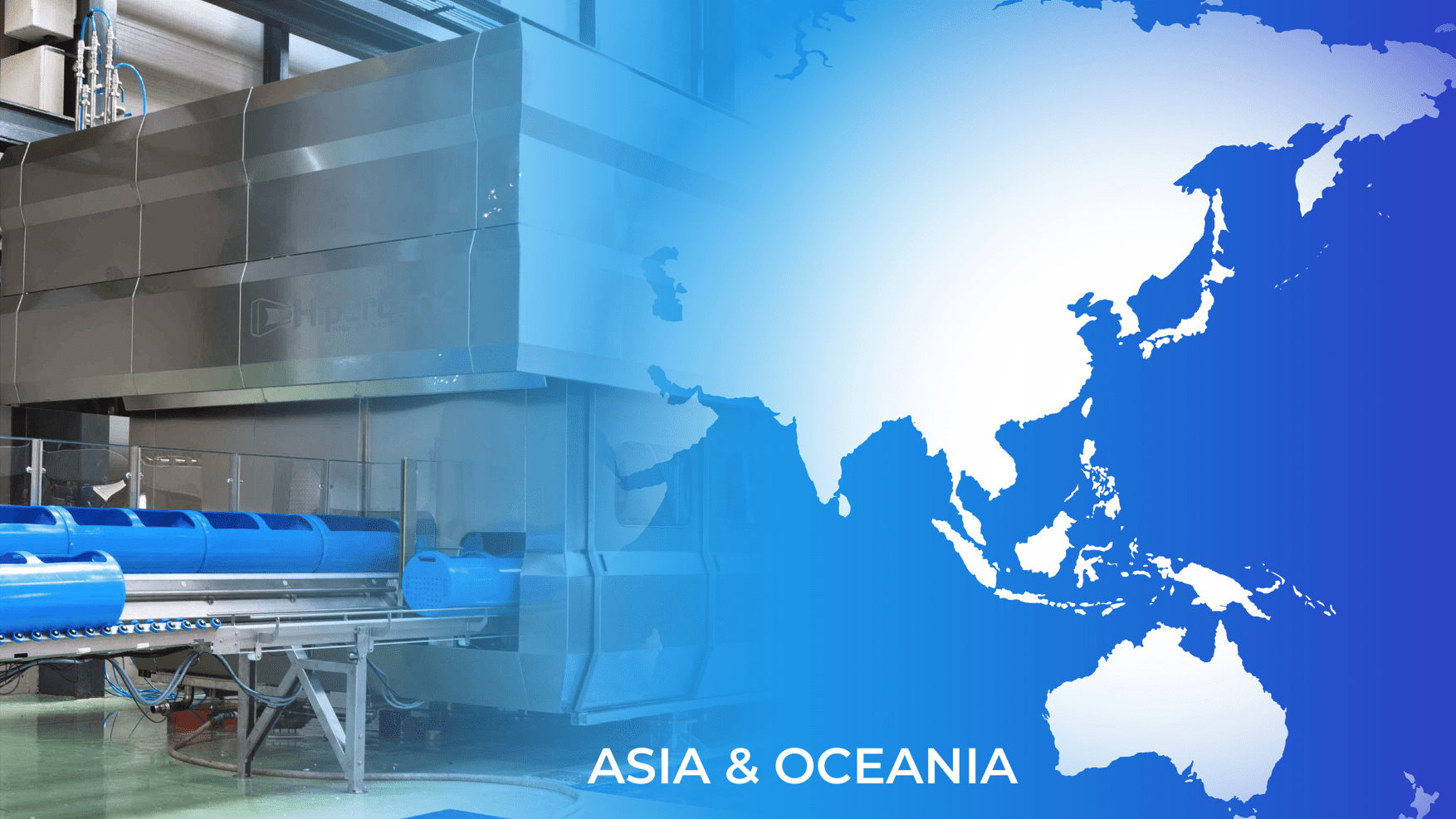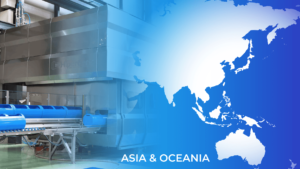 Food processing regulation plays a vital role in safeguarding public health and ensuring food safety amid the increasing global population and evolving consumer preferences. The absence of a global authorization for High Pressure Processing (HPP) results in different approaches to integrating HPP into regulatory frameworks in different regions. In Asia, manufacturers must take specific steps for the safe and successful commercialization of HPP products, while in Oceania, particularly Australia and New Zealand, HPP is considered well-established, with guidance provided for its implementation. These regulations prioritize risk mitigation, hygiene standards, and validation work to protect consumers and uphold the highest food safety standards.
Food processing regulation is of utmost importance in safeguarding public health, ensuring food safety, and maintaining the integrity of the food supply chain. As the global population increases and consumer preferences change, the demand for minimally processed packaged food products continues to rise, making it essential to have stringent and comprehensive regulations in place. The primary objective of food processing regulations is to mitigate the risks associated with food production, processing, distribution, and consumption. These regulations cover a wide range of areas, including hygiene and sanitation standards, labeling requirements, ingredient usage, food additives, and production techniques.
The global authorization for High Pressure Processing (HPP) remains non-existent, with each region adopting distinct approaches to integrating HPP into its regulatory frameworks, despite its recognition as a post-lethality treatment by the Codex Alimentarius and an alternative pasteurization process by the International Featured Standards (IFS). This article aims to clarify food processing regulations, with a specific emphasis on the Asian and Oceanian regions, where HPP is not subject to specific regulation.
Regulatory Compliance in Asia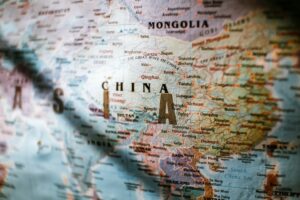 In the Asian context, food manufacturers need to undertake several steps to ensure the safe and successful commercialization of HPP products. Manufacturers must carefully assess and determine the appropriate pressure and time conditions necessary for the effective application of HPP on their products. HPP should be integrated into the Hazard Analysis and Critical Control Points (HACCP) plan, where potential hazards are identified and preventive measures are implemented to guarantee food safety. Sensorial and microbiological studies must be carried out to assess the impact of HPP on the product's quality and microbial safety. Compliance with relevant regulations is imperative for both the production and commercialization of HPP products in the respective countries of operation.
Depending on the marketing region, four distinct scenarios merit consideration:
Asian products for its domestic market: Given the absence of specific regulations for HPP products, manufacturers are advised to adhere to the domestic regulations concerning the product category enforced in the respective country.
Asian products exported to another Asian country: Similarly, food manufacturers exporting products to another Asian country must comply with the domestic regulations enforced in the destination country.
Asian products exported to the United States of America (USA) or the European Union (EU): HPP foods and beverages destined for sale in the USA or the EU must meet the regulatory standards set by the USA FDA or FSIS-USDA, or the general food safety regulations of the EU, respectively.
Non-Asian products exported to Asia: For non-Asian products entering Asian markets, compliance with Western regulations (USA, Canada, EU) or Australia/New Zealand regulations, aligned with the product category, is generally accepted in Asian countries, as these regulations are often more stringent than domestic ones. However, it is advisable to verify compliance on a case-by-case basis to ensure seamless market entry.
In the following video, you can learn more about these scenarios from our HPP experts Dr.Carole Tonello (VP Business Development) and Jorge Marraud (Hiperbaric Asia Director) together with a Japanese professor with broad expertise in the technology. All this with real cases of HPP products being commercialized and/or manufactured in that continent.
Regulatory compliance in Oceania
Food production in Australia and New Zealand falls under the jurisdiction of the Food Standards Australia & New Zealand (FSANZ), an authoritative regulatory body. The guidelines for producing food in these countries are outlined in the Food Standards Code (FSC), which governs various aspects of food production. While HPP is not subject to specific regulation, the overarching provisions of the FSC are applicable. In both Australia and New Zealand, HPP has been recognized as a well-established food processing technology. The Advisory Committee on Novel Foods (ANCF) opined that HPP does not qualify as a novel process, particularly when applied to traditional foods that lack prescribed pasteurization steps or when HPP is used in conjunction with pasteurization. Consequently, HPP's use in such contexts does not render the food non-traditional. In light of this determination, food manufacturers operating in Australia and New Zealand may employ HPP as a viable processing method for various food products without incurring the obligations associated with novel technologies. This regulatory stance underscores the acceptance and integration of HPP within the existing food production framework, thereby providing a conducive environment for safe and innovative food processing practices.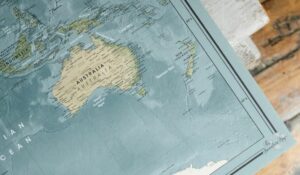 Australia
In Australia, the regulation of pasteurization techniques is not prescriptive but rather outcome-focused, as outlined in the FSANZ Standard 3.2.2. Regulatory authorities emphasize the need for verifying equivalent microbiological kill rates across different processing technologies. For establishments utilizing HPP, it is essential to provide scientific documentation demonstrating the log reduction achieved for specific pathogens identified during the HACCP process. The development work may entail challenge studies to validate the effectiveness of HPP. The NSW Food Authority, in particular, has released a guidance document designed as an introductory guideline for new entrants seeking to integrate HPP into their operations. This document highlights considerations for manufacturers and underscores the importance of validating HPP process conditions within the specific product of interest, without relying on data extrapolated from other food matrices.
New Zealand
While HPP is not specifically regulated in New Zealand, the Ministry for Primary Industries has provided valuable guidance for its implementation. Food producers undertaking HPP must conduct thorough validation to ensure product safety both immediately after processing and throughout its shelf life, adhering to Risk Management Programme Specifications. The guidance outlines key requirements, including compliance with regulatory limits, the establishment of appropriate operator-defined limits supported by evidence, and the demonstration of consistent HPP process capabilities. Packaging barrier properties should not be significantly altered by HPP, with seal integrity checks when necessary. It is noteworthy to mention that there is no requirement to include a statement on the label that the product has undergone HPP.
Here we share an extraordinary session given from a practical and understandable point of view. Basically, a great opportunity to discover the regulatory compliance and product validation guidelines in Australia and New Zealand by listening to two senior local consultants with great experience in working hand-in-hand with HPP manufacturers.
When determining HPP parameters, processors must consider multiple factors such as the purpose, pathogens of concern, spoilage organisms, food matrix, packaging, microbiological growth, regulatory and operator-defined limits, reduction requirements, and intended use and storage conditions. In all cases, HPP applied for food safety purposes must ensure the elimination or reduction of identified pathogens to acceptable levels as per HACCP principles.
In conclusion, food processing regulation plays a pivotal role in safeguarding public health and ensuring food safety. HPP remains a subject of diverse regulatory approaches in Asia and Oceania. In both regions, the integration of HPP within existing regulatory frameworks highlights the commitment to ensuring food safety while promoting innovative food processing practices. As the food industry continues to explore novel technologies like HPP, these regulatory measures and guidance documents play a crucial role in fostering responsible adoption, ultimately ensuring the production of safe and high-quality food products for consumers in Asia and Oceania.
Don't hesitate to contact us! We will be more than glad to assist with any further questions you might have regarding HPP regulations.