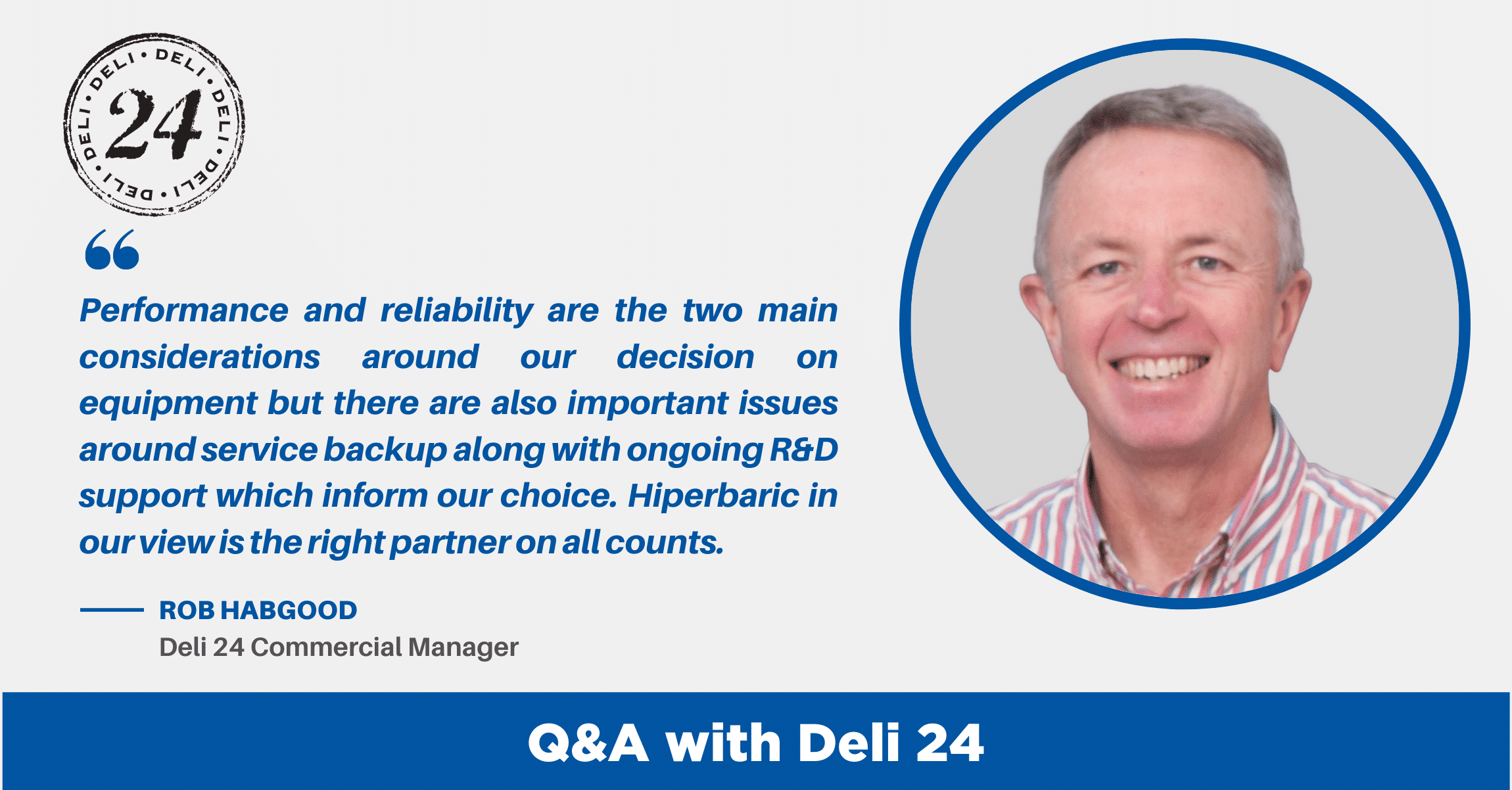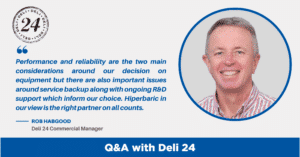 In this Q&A, we sit down with Rob Habgood, Commercial Manager for Deli24, one of the European companies with a greater experience in offering HPP tolling services.  Deli 24 is based in the UK and process a great variety of food and beverage products from juices and beverages to meat, fish, cheese and dips. 
---
Q&A with Deli24
Question: Hi Rob. It's a pleasure having you here today. Tell me a little about Deli 24 and how the company got started.
Answer: Deli24 was founded in 2010 as a private business by an experienced team of food industry individuals who identified an opportunity to manufacture and process products using HPP.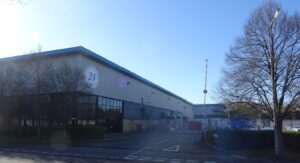 Q:How did you know the technology and why did you decide to implement it?
A:The technology had been on our radar for a few years as an innovative and interesting development and watching food trends globally it seemed the right time to be first in the market in the UK with a solution for companies.
Q: How did Deli24 get into the tolling business?
A: After a year of using the technology for our own products and having the confidence in the process plus the experience of running the site, we started to market the tolling service to third parties.
Q: How did the HPP tolling business grow for Deli24?
Within 3 years of start up our original Hiperbaric 135 machine and facility was approaching capacity, at this time we doubled the size of the plant and increased HPP capacity 5 fold with the addition of our first Hiperbaric 420 machine. In the following 3 years we approached another capacity milestone which led to the purchase of our second 420 litres HPP system.
Q: What do you value the most when acquiring an HPP system?
A: Performance and reliability are the two main considerations around our decision on equipment but there are also important issues around capital outlay and service backup along with ongoing R&D support which inform our choice.
Q: How did Deli24 find and select Hiperbaric?
A: Deli24 looked at all the supply options for our equipment both at our initial set up phase but equally importantly during our capacity building stage. Hiperbaric in our view is the right partner on all counts in the areas we have outlined previously.
Q: What kind of products do you process at Deli24?
A: We process approx. 250 different products for upwards of 40 different customers, we are treating meat, fish, cheese, a large variety of beverages and functional drinks plus dips and avocado products.
Q: Are there any new or innovative HPP applications you've recently seen?
There are some innovative plant based products where any heat would change the texture so to ensure clean label and avoid chemical preservatives HPP is the only option.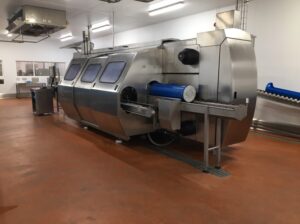 Q: What other services does Deli24 offer besides HPP?
A: With such a large range of customers we provide a range of solutions from minimal B2B solutions to full vertically integrated solutions, whatever the customer needs and Deli24 provides the best commercial solution.
Q: How many pounds of food does Deli24 HPP yearly?
A: We are processing  approx. 14 million pounds per year.
Q: Where do you see the HPP industry heading?
A: With more and more focus on clean label, minimal processing, optimum nutrition and reduced waste HPP should continue to grow