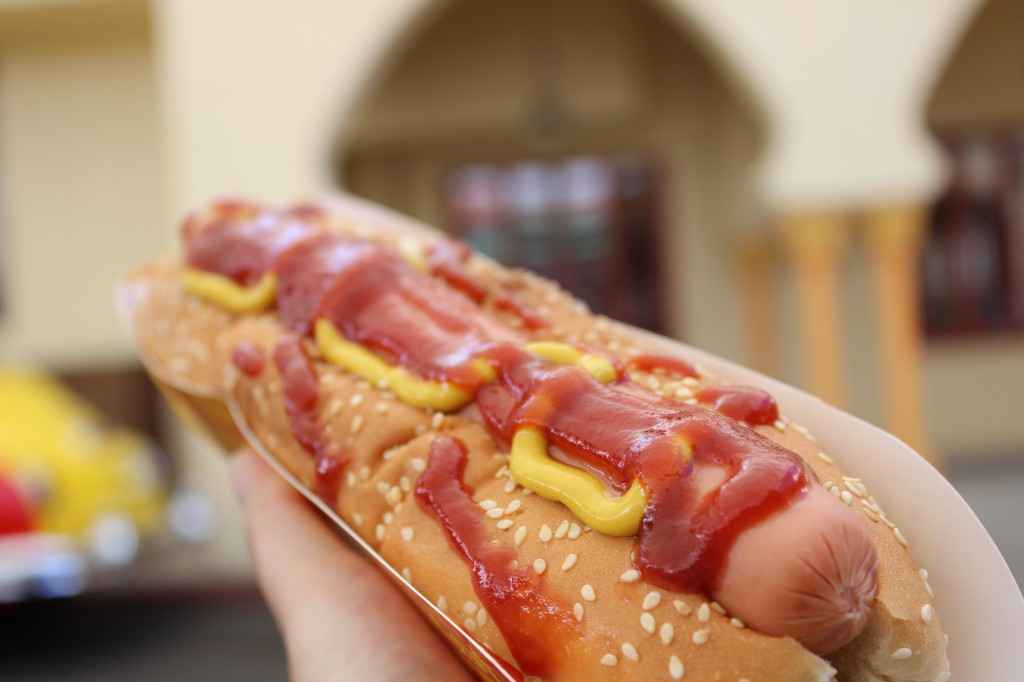 Earlier this month, Listeria fear prompted the recall of 372,000 Pounds of chicken and pork Hot Dogs from Bar-S Foods. Listeria recalls in meat industry, especially in hot dogs are a recurring problem that can be controlled by implanting High Pressure Processing (HPP) as a post-lethality step in the HACCP plan.
Despite the results from the analysis conducted by the Oklahoma-based company are still not available and no illness reports have been linked to the company for now, Bar-S decided to remove the products from the market as a precautionary measure due to recurring Listeria species issues at the firm.
The ingestion of food contaminated with Listeria may lead to listeriosis, a severe condition which symptoms include diarrhea and other symptoms of gastrointestinal upset, onset of fever, chills, severe headache, vomiting and other influenza-type symptoms.  The infection is usually shelf-limited in healthy adults, but special populations with a mildly impaired immune system such as pregnant women can suffer severe symptoms leadingto premature labor, miscarriage, or even stillbirth.  In addition, child an elder may suffer of severe symptoms if listeriosis occurs.
Listeria is one of the most recurring pathogens linked to food alerts and recalls: only in 2016, the FDA registered 117 recalls associated to Listeria monocytogenes. The bacteria seems to be a persistent issue for food manufacturers and has become quite known after traumatic outbreaks of Sara Lee, USA, back in 1998 and Maple Leaf, Canada a decade after.
Sara Lee´s outbreak with the bacteria resulted in 15 deaths and 80 cases of illness and led to the recall of 35,000,000 pounds of hot dogs. The direct costs amounted to $76 million and the impact on the company's sales was estimated in a $200 million drop 6 months after the event. In the case of Maple Leaf's issue, results were even worse: 23 deaths and 120 sickened people in one of the worst cases of food safety outbreaks of the XXI century.
Despite the fact most meat products are heat-treated, the possibility of cross-contamination has led to an increased use of chemical preservatives as an extrahurdle for the industry during the last decades. But, with the increase of rejection of this solutions among customers, meat industry needs to find new solutions to keep offering safe and affordable products that meet modern trends.
Among the best solutions to achieve clean-label, convenient shelf-lives and safe meat products we can find High Pressure Processing, a preservation technology that has been ranked as the most important food technology – now and in the future – by a panel of 52 food experts in a paper made by Campden BRI, Agriculture and Agri-Food Canada and the University of Nottingham.
HPP consists of subjecting food, previously sealed in a flexible and water-resistant packaging, to a high levels of pressure up to 600 MPa / 87,000 psi for a few seconds or minutes. Under pressure 6 times the pressure on the deepest point of the ocean, many changes in macromolecules such as proteins and complex carbohydrates occur and thus affecting the metabolism of microorganisms, leading to safe food products.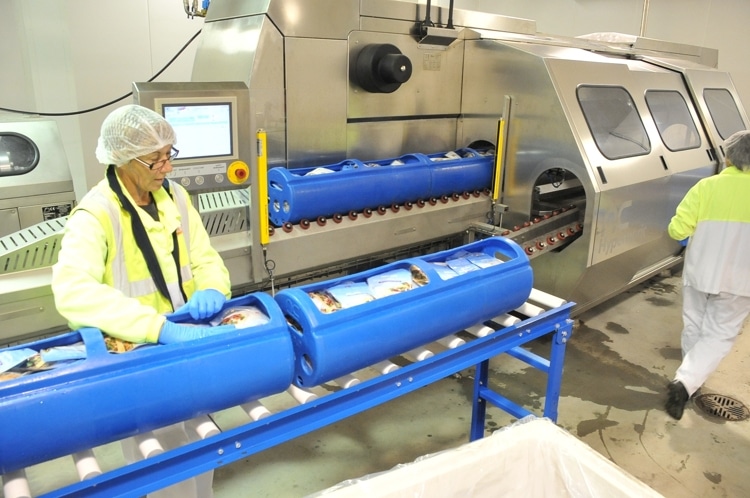 HPP at 600Mpa (87,000psi) held for 5 minutes have shown to be effective for inactivating up to 5 logs of Listeria monocytogenes in many cooked meat products such as mortadella or sausages. In addition, many other pathogens such as Campylobacter, Salmonella and E.coli can be effectively controlled by HPP as well as spoilage microorganisms, which leads to an extended shelf life. Indeed, HPP meat products are not only safer, they also  have shelf lives 2 or 3 times longer than untreated products.
If you want to know more about how HPP can improve your products security and shelf life, do not hesitate to contact Hiperbaric, the global leading supplier of High Pressure Processing equipment for the food industry. We started in the year 1999 and have set more than 190 installations in the World, beingNorth America our first market, with Europe and Asia following.