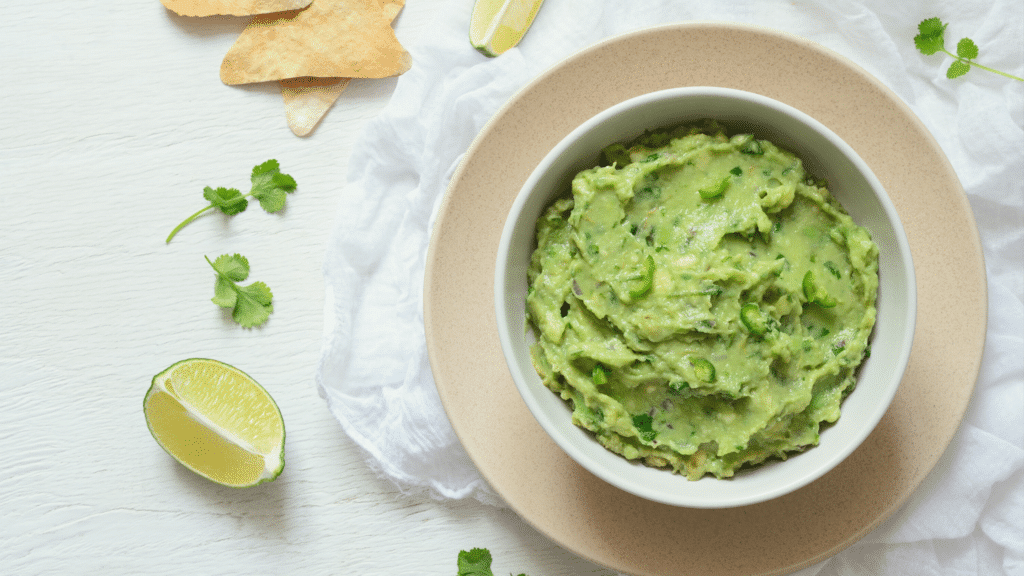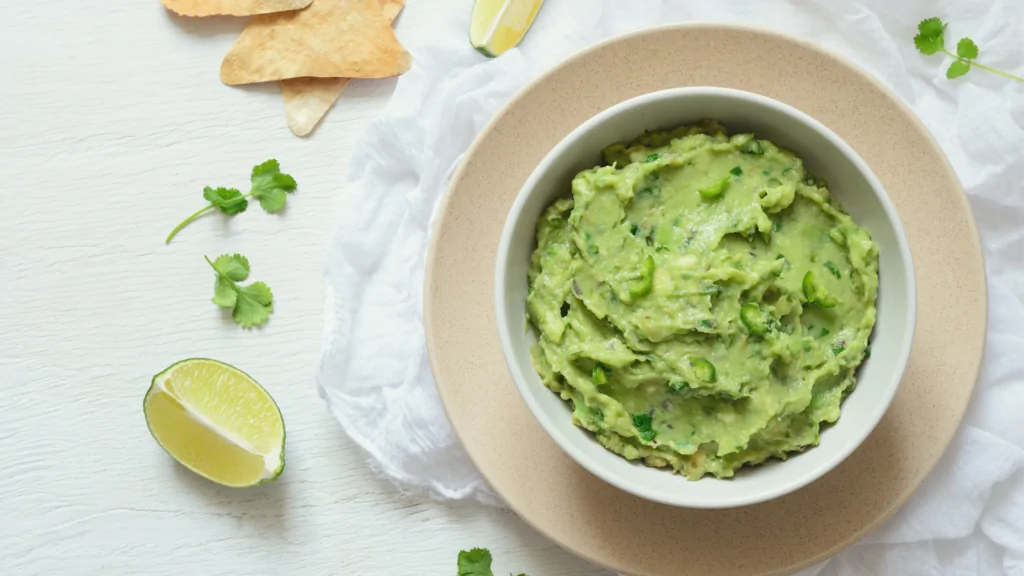 Thanks to Hiperbaric's HPP technology, the new Yo Quiero! brand offers guacamole HPP with longer shelf life, safe and clean labels that maintain the natural flavor, texture and green color of the avocado
---
The company Fresh Innovations, based in Texas (USA), is a clear example of how High Pressure Processing (HPP) has successfully developed the HPP guacamole market. Under its new Yo Quiero! brand, the company offers delicious premium products based on avocado, guacamole, cheese and sauces. Its avocado product range is processed by high pressure with Hiperbaric's HPP industrial equipment, and this fruitful line represents 70% of its business Yo Quiero Brands sales. Besides Texas, the company has facilities in Guanajuto (Mexico) and has a total of 300 employees. Its products can be found in various supermarket chains throughout the country.
Started with HPP guacamole from the historic company Fresh Innovations
Fresh Innovations' inspiration for avocado came decades ago when a Texas restaurateur discovered its potential to create delicious guacamole and wanted to bring it to market. Over the years, he became the pioneer and leader in high-pressure processing (HPP) of avocado products and brought in a great team of specialists. The guacamole product is free of additives and has a long shelf life thanks to HPP. It was a success among consumers, becoming the market leader of processed guacamole in the United States. Today, these visionaries have come together under the new Yo Quiero!
"From day one we have maintained a passion for developing tasty products with healthy ingredients. Combine this with a family-centered culture and an innovative team and you have a recipe for success," said Jeff Morris, president of Fresh Innovations.
High-pressure technology for minimal processing of avocado
Yo Quiero! products cover the entire production process, from the selection and cultivation of the avocado trees to the elaboration and processing of the guacamole containers. It is the line of its avocado-based products that uses high pressure technology. HPP is a non-thermal food preservation technique that consists of subjecting the food product, previously sealed in its final flexible container, to high levels of hydrostatic pressure (water transmitted) of up to 600 MPa /87000psi for a few seconds to minutes. This is the same effect that we would achieve by submerging the product 60 kilometres below sea level, (if a sea of this depth existed).
HPP is a natural process that respects the environment and maximally preserves the ingredients and characteristics of the avocado to the maximum. It represents a real alternative to traditional thermal and chemical treatments. High pressure processing inactivates harmful foodborne bacteria while maintaining the freshness, flavor and natural texture of avocado. It also extends the shelf life of guacamole to 6-8 weeks in cold conditions because HPP inactivates the PPO enzyme in avocado, which is responsible for the darkening of the color. In this way, the guacamole maintains its characteristic green color.

"HPP technology has allowed us to offer consumers natural and fresh tasting products without the use of chemical additives or preservatives. Before our products came to market, companies had not used HPP technology, and now many other companies use this technique because of the success of our brands," Morris adds. Consumers perceive Fresh Innovations' products as fresh and natural. "Consumers demand clean labels and premium quality products, and that's what we provide them with thanks to HPP".
During his participation in the "HPP for Avocado Products" webinar we held, Jeff explained thoroughly how the implementation of the technology was and the multiple benefits HPP brought to Fresh Innovations.
Hiperbaric, a leading global manufacturer of HPP equipment, supplier of Fresh Innovations
To achieve success with avocado-based HPP products, Fresh Innovations relies on the technology of Hiperbaric, the leading international manufacturer of high pressure processing (HPP) machines. Hiperbaric, based in Spain, has been designing, manufacturing and marketing its equipment for more than 20 years and has become a reference for the food industry with more than 300 HPP machines installed in five continents.
Fresh Innovations processes its avocado products with three Hiperbaric 135 machines, the first installed in 2011, and one Hiperbaric 420 machine. The latter is the largest and most recent equipment acquired by Fresh Innovations in 2019. A 420-litre process chamber, combined with its 380-millimetre diameter and eight high-pressure intensifiers, allows production of more than two tonnes per hour. Hiperbaric has HPP equipment of different sizes to meet the varied needs of its customers, from small companies and niche market suppliers to the largest multinational food companies. Fresh Innovations is an excellent example of a successful company that has been increasing its market and its HPP production capacity year after year.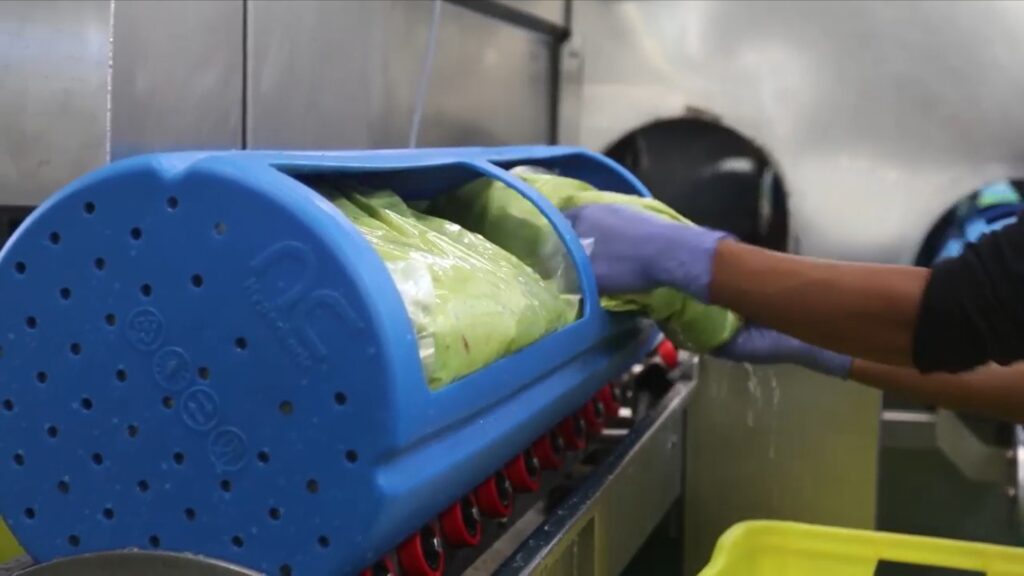 According to the president of Fresh Innovations, "HPP technology is critical and fundamental for our business, which is why we are looking for the best supplier and technological partner for high pressure equipment. Without a doubt it is Hiperbaric". Efficiency, performance, productivity of the equipment along with excellent service and after-sales technical support, were key factors in the decision to choose this recognized technological company. "We are very fortunate with our HPP supplier; they provide us with excellent service and are as committed and dedicated to our business as we are". A strong Fresh Innovations and Hiperbaric alliance to become leaders in the HPP guacamole market.

Contact us if you want to learn more about HPP applications for avocado products and the multiple benefits that this technology can provide for your products.