Botanica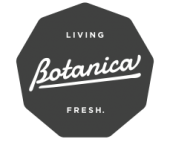 BOTANICA IS ALL ABOUT LIVING FRESH
And Living Fresh is exactly the experience we guarantee when you enjoy the natural, crisp, flavours of Botanica. It is our mission to give you the tools to live your life full of freshness and vitality.
Botanica applies years of artisan cold press knowledge to ensure rich chlorophyll, antioxidants and omega3s. That's our passion and we live by it.
We strongly believe the calibre of our customers is a true testament of our commitment to quality and service, which we strive to deliver every-single-day.
Botanica partners with Australian farmers who we work tirelessly with to source the cleanest, freshest and in season all Australian fruit and veggies. Because of this we feel confident we can offer the most nourishing and refreshing cold pressed juices in the country.
www.botanicalife.com.au, info@botanicalife.com.au +61416479136
Visit the website