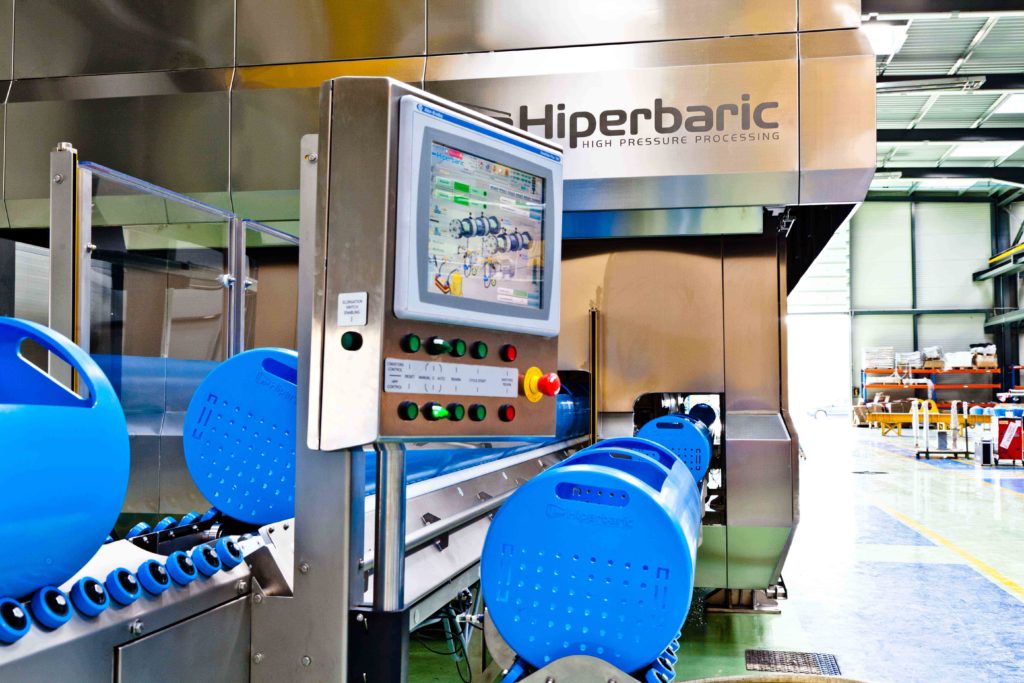 At Hiperbaric we think that it is important to understand global tendencies of our high-pressure technology. Therefore, we have decided to share the data we have so that the food industry may understand how the HPP market is evolving.
Where is Hiperbaric selling?
66% of our machines installed in 2016 went to America, most of them to the United States, consolidating the US as the number one HPP market in the world.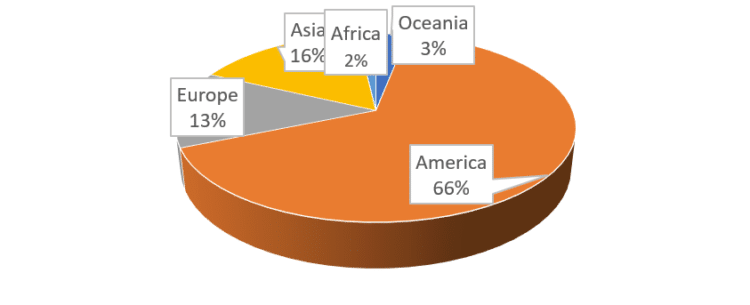 In what applications is Hiperbaric selling?
We would like to point out the impressive growth in the HPP tolling business. In 2016 we installed 37% of our machines in the tolling business, becoming our number one customer type for the first time. Toll processing has become the way to go for customers that would like to get into the HPP market fast and concentrate resources on Marketing and sales.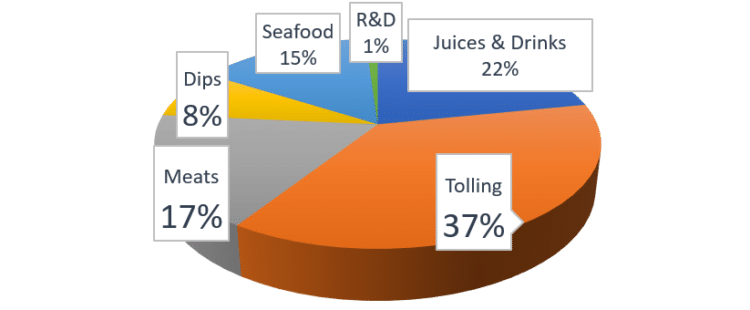 Cold Pressed Juices, probiotics, and almond milks, continue to grow to avoid the thermal pasteurization while maintaining food safety and an improved refrigerated shelf life. Deli meats and RTE meals with no preservatives also consolidated last year as great HPP products for both, extending shelf life, and food safety.
How many machines have been installed in 2016?
Including not only Hiperbaric machines, but also the ones manufactured by our competition, we estimate a total of 45 machines were installed in 2016. 31 machines out of those 45 were manufactured by Hiperbaric. Of course we did not include in this estimate those machines that were installed and we didn't know about, but we believe that this exciting HPP world is small enough that we find it difficult for an HPP machine to sell without us finding out about it. The average growth of installed machines (including not only Hiperbaric, but also our competition) in the last five years is over 18% and we are excited to say that our market share is consolidating over 70% with more than 200 machines installed. In 2015, there were 52 machines installed in the world and 42 of those were Hiperbaric.
If you want to know more about HPP, do not hesitate to contact Hiperbaric, the global leading supplier of High Pressure Processing equipment for the food industry.