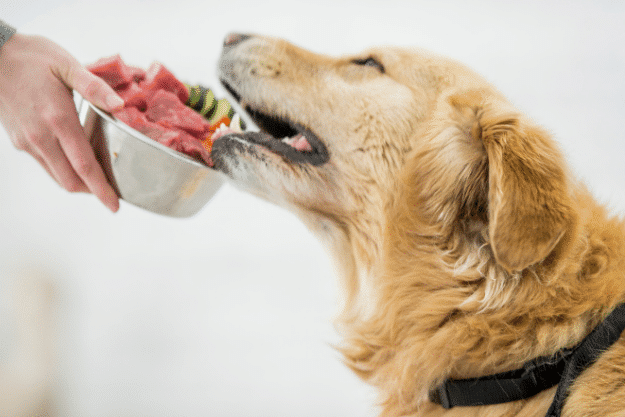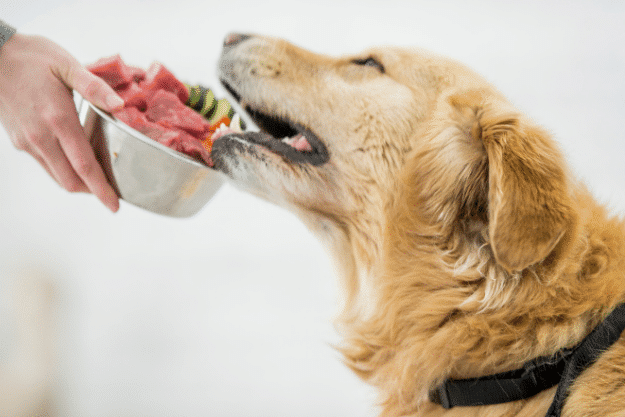 The demand for all-natural pet food has been growing in recent years as many pet owners want healthier alternatives to traditional pet foods. However, these meals may pose a health risk for both animals and humans since they can be contaminated with pathogens. High pressure processing (HPP) improves the safety of all-natural pet food by eliminating pathogens without changing the nutritional and organoleptic properties of the product. HPP is very versatile when it comes to pet food, as it allows the production of a variety of different products and formats.
---
A healthy diet is very important for both cats and dogs. With this in mind, people are looking to feed their pets with all-natural, preservative-free, minimally processed pet food, whether raw or gently cooked. Consequently, raw meat meals for dogs and cats have become more and more popular, as people want to feed their animals with something that they perceive as a natural and healthy diet. It is believed that this diet, as natural as possible, has several benefits for the animal.
The problem with raw meals
Some of these raw meals can contain pathogenic bacteria, such as Escherichia coli, Salmonella, and Listeria monocytogenes that may cause infections. These can pose a danger not only to animals but also to humans. Thus, it is advisable to keep in mind that these bacteria can pose a serious risk to human health, particularly for vulnerable people, such as babies, the elderly, and pregnant women.
Despite the implementation of strict regulations by the U.S. Food and Drug Administration and the European Commission, several recent studies have shown the presence of pathogenic bacteria in many commercially available raw meat meals, both in North American and European countries.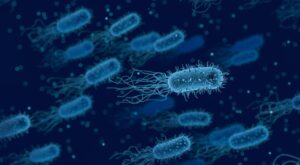 The solution
Fortunately, many raw pet food manufacturers are taking steps to solve the problem and adopting measures to ensure the safety of these products. This is where high pressure processing (HPP) comes in.
HPP is the only non-thermal preservation technology that meets the high-standard requirements of consumers and manufacturers. It eliminates pathogenic bacteria by submitting the products to high hydrostatic pressure (4000-6000 bar or 58,000-87,000 psi) for a few minutes. Therefore, it reduces the need for chemical preservatives. As it uses cold water (4-25 °C; 40-75 °F) to generate the pressure, it retains the nutritional and organoleptic properties of the products.
Still, there are a lot of myths and misconceptions surrounding HPP and raw pet food.HPP is effective in minimizing the risk associated with bacteria meeting or exceeding 5-log reductions of pertinent pathogens. As a result, is enlisted as process control for pet food pathogens in the FDA's Guidance for Industry # 245. Hazard Analysis and Risk-Based Preventive Controls for Food for Animals.
Furthermore, HPP does not promote modifications in the nutritional value of meat-based food products, as demonstrated by scientific research on the bioequivalence of raw meat products treated with this technology. Raw pet food formulations are no exception, as seen in a study conducted by Steve's Real Food. The company evaluated the effects of HPP on 95 vitamins, proteins, essential amino acids, fats, fiber, and enzymes. They reported that HPP did not alter the concentration of the analyzed components nor alter the activity of enzymes of interest.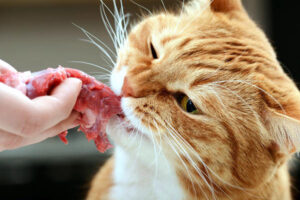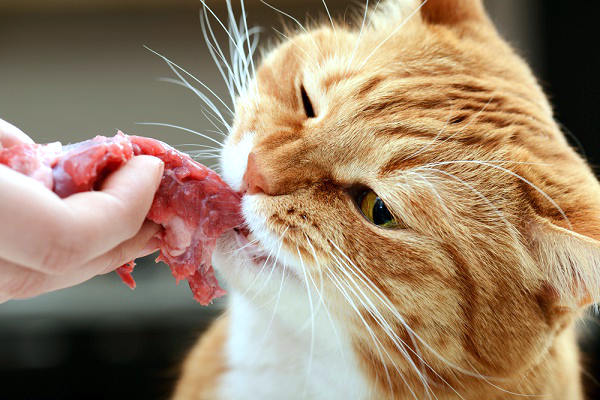 The possibilities of HPP and pet food
HPP is generally applied to reduce the level of pathogenic bacteria in the raw materials, and can it be applied at different stages of the production of pet food depending on the intended objective.
Usually, the raw ingredients are ground, mixed/blended, and then packaged. HPP is then applied to the packed product to inactivate pathogens and spoilage bacteria. Therefore, one possibility is to HPP the final formulation of the product, as a post-packaging kill step, to then be marketed refrigerated or frozen pet food.
Another approach is to, after HPP, further process these formulations in clean rooms, i.e. they can be further dehydrated, air or freeze-dried, to obtain a safe and stable products at room temperature. This dried raw formulation (meat, fruits, and vegetables) can be sold as-is, or it can be used as an ingredient to mix with kibble or to coat it. In this case, HPP plays an important role in preventing the contamination of the final product.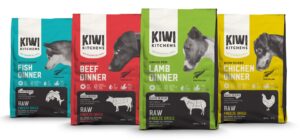 HPP can also be used to increase the safety of raw meaty bones, such as chicken necks, backs, and wings that can be used as a treat or a snack.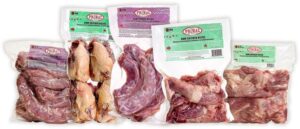 It is important to note that HPP is not only used in raw ingredients, as it has applications for cooked pet food formulations as well. Many pet owners prefer to feed their companions healthy cooked meals. Still, they want to avoid dry kibble and other ultra-processed options. In this sense, HPP can be applied to produce, minimally processed, gently cooked pet food. Similar to the way that it is employed in ready-to-eat meals intended for human consumption, these cooked meals can be commercialized refrigerated without the need for added preservatives.
Given the versatility of HPP and pet food, it is not surprising that more and more pet food companies are taking advantage of this technology.
Feel free to contact us if you want to know more about HPP applications for pet food and all the benefits that this technology can offer.