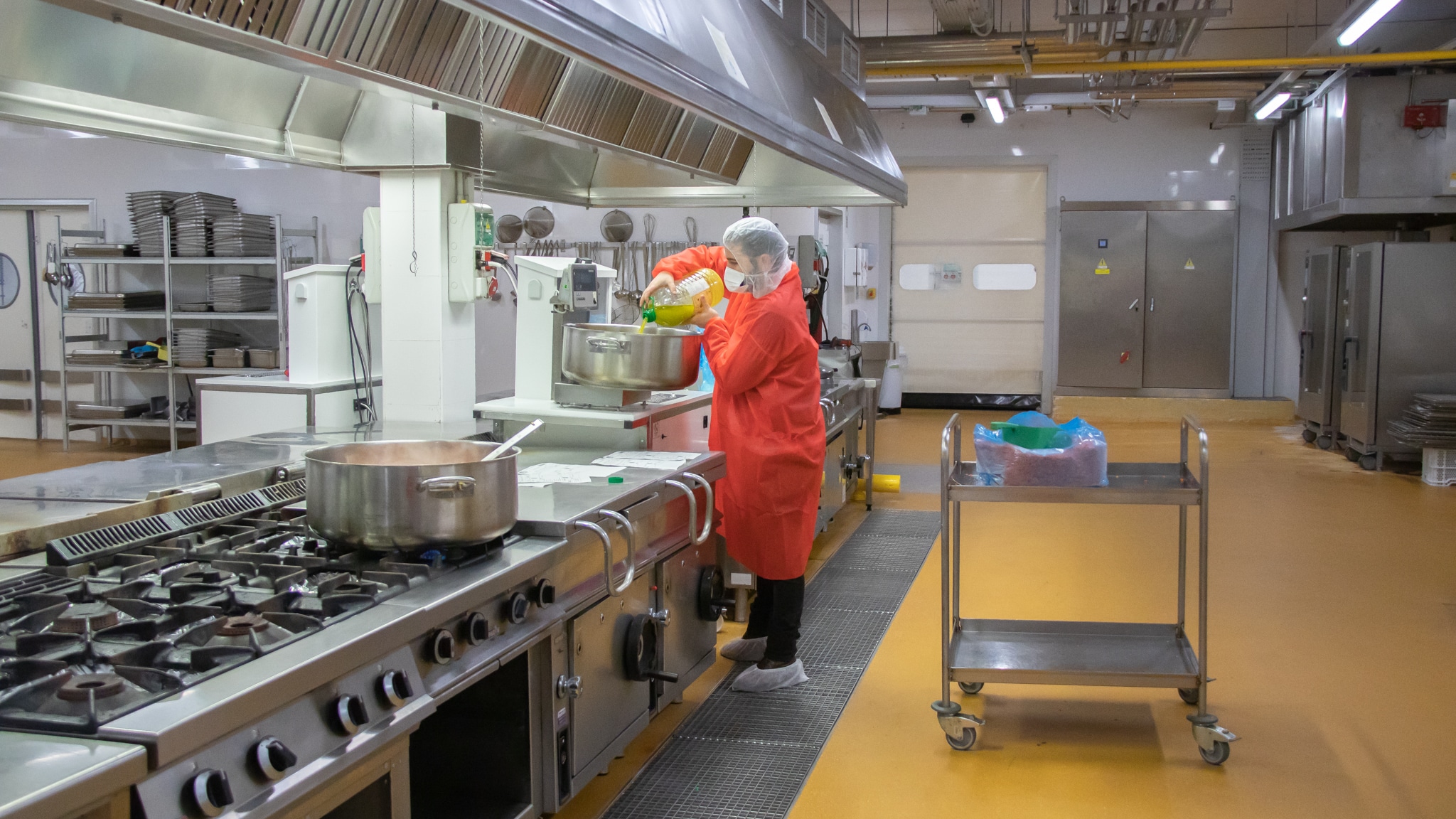 To enter the MRM kitchens is to be transported to the very essence of our mother's and grandmothers' "traditional" kitchens. Pots simmering delicious stews, tireless knives peeling and cutting vegetables, blenders, and juicers mixing sauces and creams. These are the smells and flavors of authentic traditional food, perfectly adapted to modern consumers' lifestyles, who demand dishes of high nutritional quality and longer shelf life. All possible with high pressure processing (HPP) technology. 
The company MRM (acronym of Manuel Rodríguez Manzano) was born in the town of Móstoles, in Madrid (Spain), in 1959. In those days, the thriving business was dedicated to producing sausages and cooked products, achieving great success in later years in the national market with its hand-cut ham.
After several decades during which the company went through various stages, evolutions and difficulties, Manuel Rodríguez, the current CEO and son of the founder, envisioned the diversification and expansion of the business with the production of ready-to-eat meals back in 2007.  They analyzed how the market and consumers were moving with regard to the demand for ready-made meals. "Our value proposition was, and still is, very clear: cooking in an artisanal way, with quality and excellent ingredients."
The company's R&D team analyzed different preservation techniques, such as pasteurization, and found High Pressure Processing (HPP) to be the best possible option for treating and preserving their ready-to-eat dishes. "HPP technology gave us everything we needed for our business to take off and succeed: maintaining maximum respect for the product, keeping our ready-to-eat dishes fresh, natural, and free of additives, and giving them the longest possible shelf life," says Rodriguez.
HPP for Ready-to-Eat (RTE) Meals
In 2008 they bought a Hiperbaric 55 HPP unit from Hiperbaric, "our reference supplier". Thanks to this acquisition, MRM began to increase its range of dishes (today, it has more than 200 recipes), which became the company's main signature: all kinds of rice dishes (with vegetables, chicken or monkfish); meatballs in sauce, salads, legumes, cannelloni, carrilladas, stews, salmon, veal, and much more. All the products are available on their website with an extensive, informative label where you can see their ingredients, attributes, characteristics, and an explanation of how they are treated by high pressure.
Elena Rodríguez, MRM's operations manager, explains the benefits of high pressure in the brand's products: "With high pressure, we achieve premium quality: we maintain the color, flavor and nutritional value, as it is a cold process. In addition, we have eliminated the use of additives and preservatives, so we also have a clean label, which our consumers highly value", she points out.
Another of the most important attributes of these dishes is to achieve a long shelf life. "High pressure extends the shelf life of these products for several weeks. We can guarantee a long shelf life of 60-90 days when refrigerated, with all the food safety guarantees. Furthermore, we avoid recontamination of the product since its processed in its final packaging," explains Elena Rodríguez.
Accordingly, MRM is IFS certified (one of the strictest food safety accreditations globally) and is subject to constant controls. The traceability of each dish is another of their strong points; they keep samples of each dish to vouch for its quality and safety. MRM decided to buy Hiperbaric HPP equipment "because it was the global leader in the technology, and still is. Their 24/7 service is spectacular, and the relationship with them is great," says Elena Rodriguez.
Tappers, hand in hand with MRM
Thanks to HPP, MRM responded to the market demand for healthier, more sustainable and Premium Quality products. This is tied to the essence of the next brand they launched on the market in 2017: Tappers.
This new brand aimed to reach a younger audience with a clear vision of converting to a modern approach to daily nutrition. Today, Tappers has 130 recipes with a wide range of meat, fish, vegetables, rice, pasta… and even desserts (such as rice pudding), which has allowed them to develop innovative dishes. They also have options for celiacs, vegetarians and vegans.
"We combine high quality products, mixing craftsmanship and the latest technologies provided by Hiperbaric's high pressure processing equipment," says Alfonso Hermoso, partner of Tappers. The commitments of both brands have focused on renewing their dishes every week and introducing two new creations, which they call "the chef's novelties".
New Market Opportunities
One of the main benefits that HPP has brought MRM is the opening of new market opportunities thanks to the combination of the clean label movement and greater shelf longevity.
Their primary market channels are online sales, on the Tappers.com website, gas stations, retail, international expansion, the "Tappers Today" concept, where consumers can receive their prepared dish within an hour, and vending machines.
In this line of business, with the vending machines, they aspire to become the quality brand of reference among their main distribution channels, where they can highlight their capacity to manage their wide assortment and innovative recipes thanks to high pressure processing.