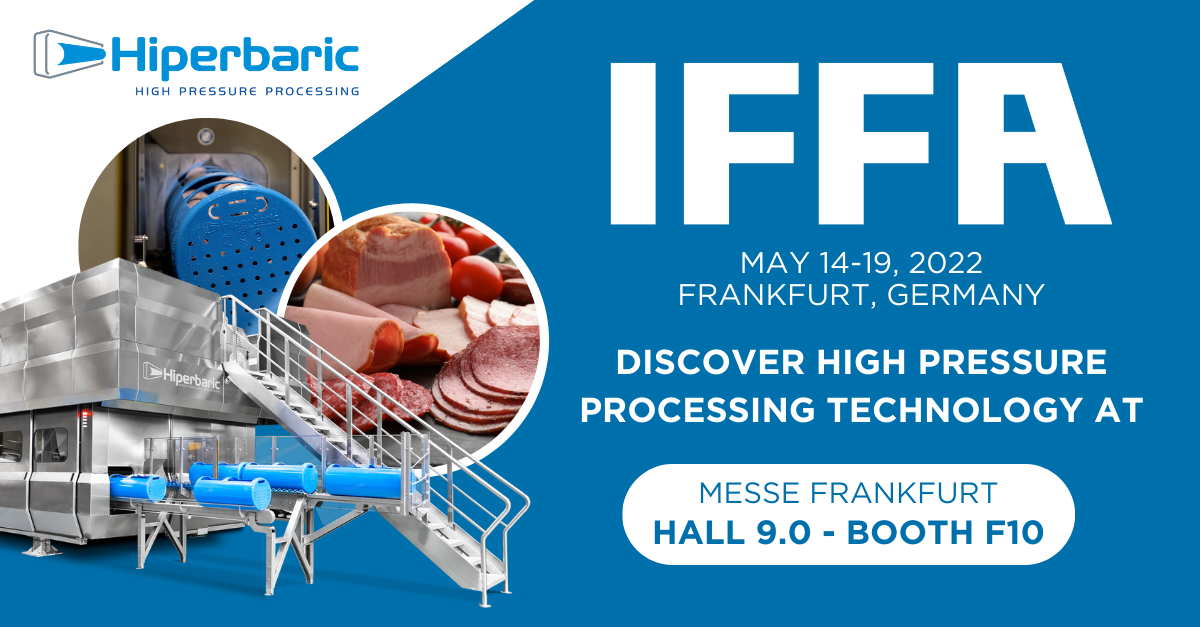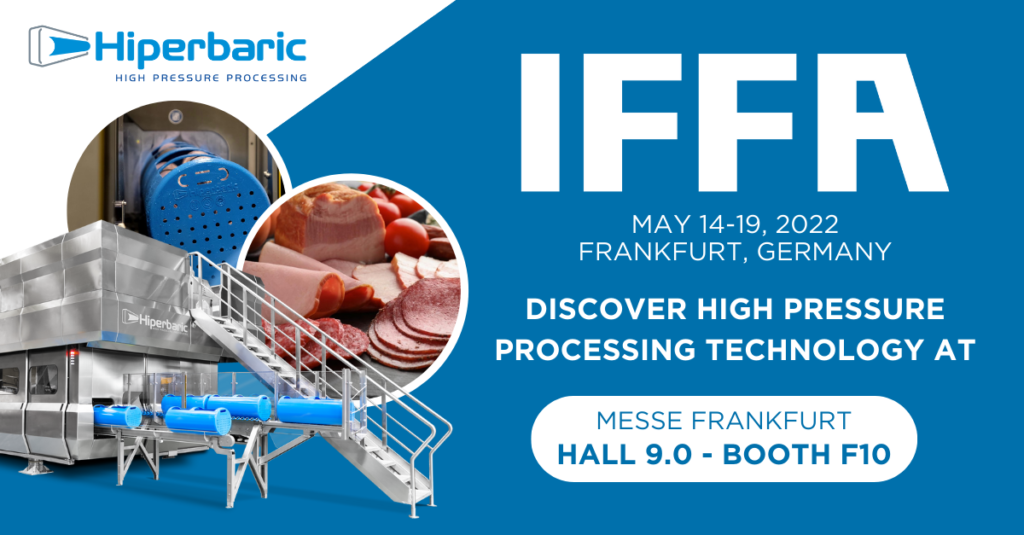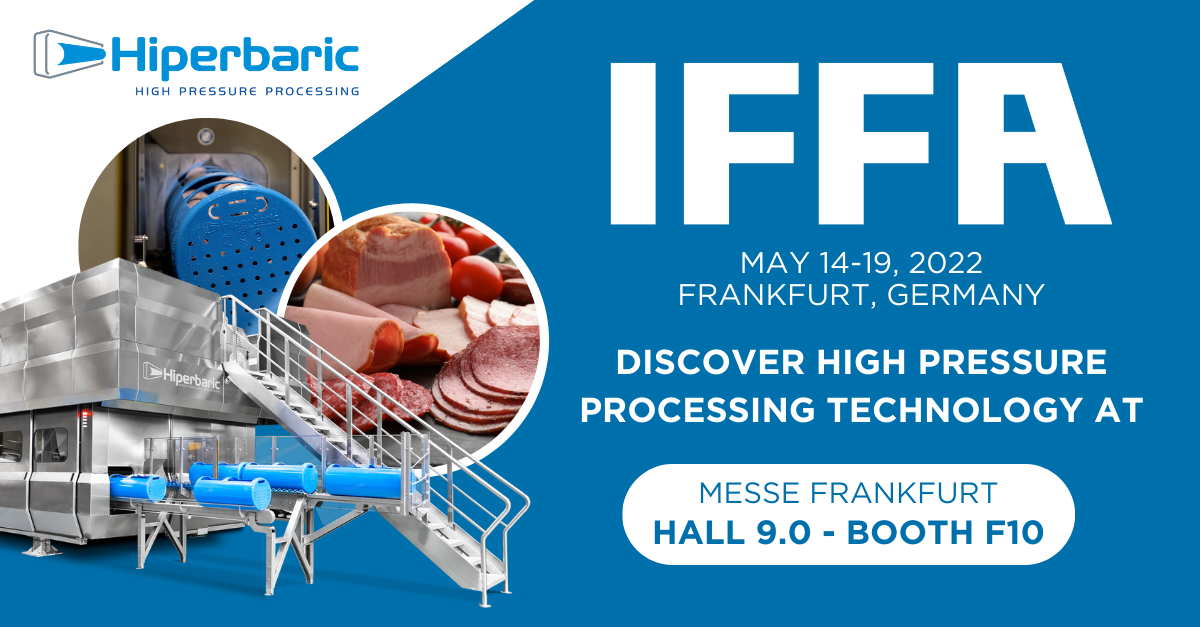 Hiperbaric lands at IFFA 2022, the important event covers the entire meat and alternative protein processing, packaging and sales market, thus offering the global food industry an excellent platform for innovation and networking. It is also the only international trade fair that has not had to change its calendar due to the pandemic, as the last edition will be held in May 2019.
Hiperbaric will be exhibiting its High Pressure Processing (HPP) technology, located in Hall 9, Booth F10, the latest advances in HPP technology, meeting again, as it did in previous editions, with international customers and the general public, to establish new relationships with companies, partners and suppliers in the meat sector.
The world's leading company in the design, manufacture and marketing of high-pressure industrial machinery will present its range of HPP In-Pack equipment, the widest and most efficient on the market, as well as products from clients who process their meat products with Hiperbaric equipment. This non-thermal preservation method has been a turning point for many meat brands in the market, such as Hormel Foods, Maple Leaf, Sofina, West Liberty Foods, Cooper Farms, BRF, Noel Alimentaria y Espuña.
In addition, IFFA attendees will be able to learn about HPP's industrial automation equipment with technologically differentiated, innovative and customized solutions. This is Hiperbaric Automation Systems and our customized automation solutions for the integration and automation of complete HPP lines such as robotic loading and unloading or peripheral auxiliary equipment.
Food safety for meat products
High Pressure Processing (HPP) has been postulated as the most effective, reliable and safe technology for inactivating microorganisms without the application of heat or the use of chemical additives. Preservation of sensory and nutritional attributes, shelf life extension, elimination of cross-contamination and food and environmental sustainability are other advantages that have made this technology the safe bet for hundreds of meat companies around the world.
Of the more than 500 HPP units installed, 19% correspond to this sector. This growing interest is also related to the wide variety of meat products that can benefit from this technology: raw meat for catering/restaurants; cured and cooked sausages; ready meals; snacks, etc.
Hiperbaric International Presence
Hiperbaric's high pressure processing technology is installed in the 5 continents, present in 48 countries. The implementation of this innovative technology has been growing steadily in recent years, especially in North America, where 47% of our market is located. Europe accounts for 25% of the market, followed closely by Asia, which generates 16% of business. South America and Oceania each represent 5%, and the presence of this technology in Africa is testimonial with 1% of the market.
If you would like more information, we would be delighted to hear from you.