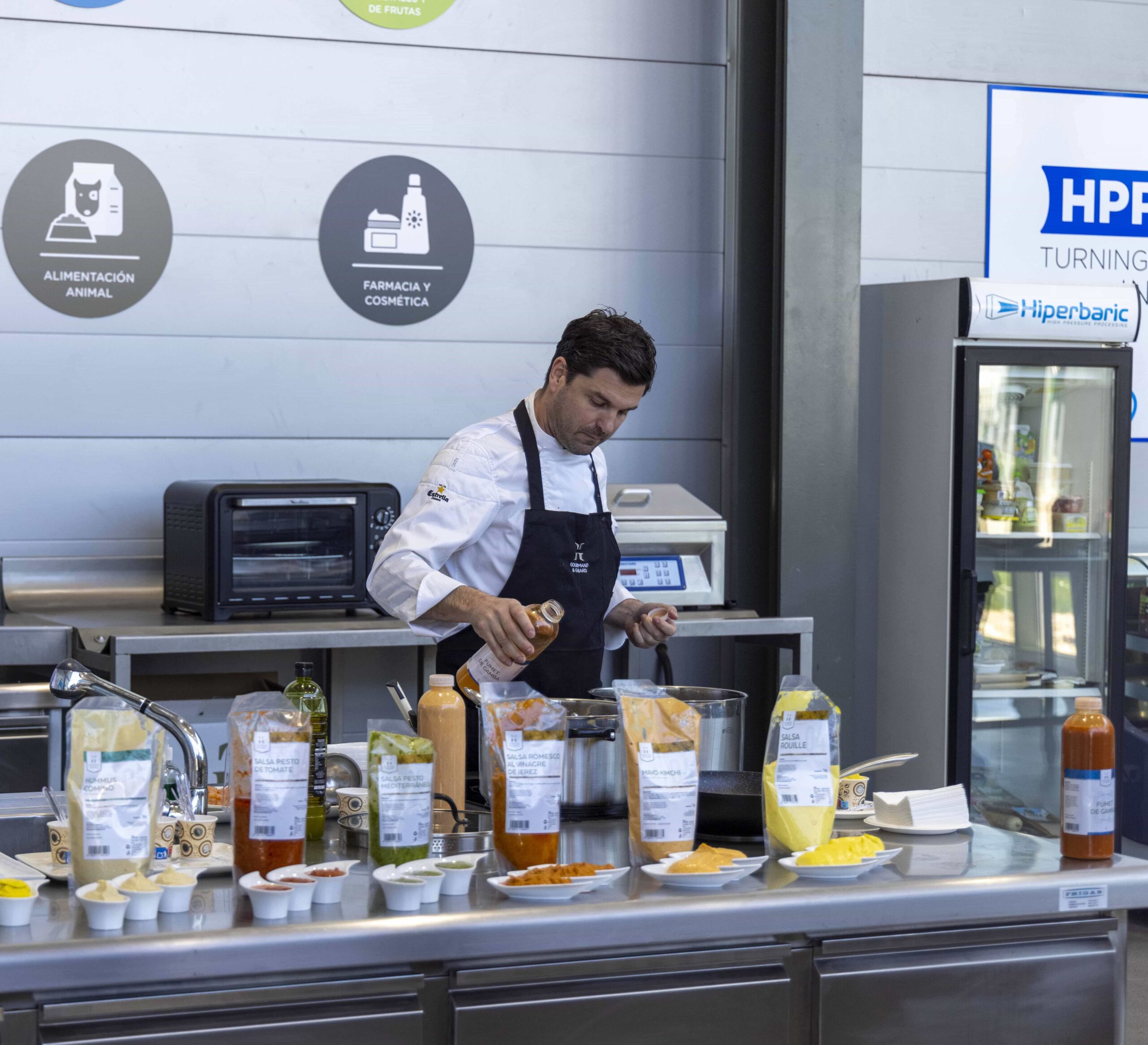 HIPERBARIC, world leader in high-pressure technology and headquartered in Burgos, sold 25% more HPP industrial equipment in the Spanish market in 2021 than in the previous year.
Cold Pressure or high pressure processing prolongs the shelf life of foods, maintaining their nutritional and sensory characteristics and eliminating the use of additives and colorants.
This processing method responds to the five key consumer trends that demand clean label, ready-made, long lasting, sustainable, safe and better preserved products.
Cold Pressure or High Pressure Processing (HPP) will grow in the food and beverage sector by 25% in 2022, according to data collected by the Spanish company HIPERBARIC, a world leader in the manufacture of industrial equipment for high pressure technologies based in Burgos.
The company sold 25% more equipment in 2021 compared to 2020, and this year it plans to supply 25% more HPP equipment compared to 2021. This figure points to a very favorable future for this production sector through an innovative technology that increases the sanitary quality of products by extending their shelf lives, maintaining their nutritional and sensory characteristics and eliminating the use of preservatives and food colorings.
It is a method based on applying high levels of water pressure of up to 6,000 bar for a few seconds or minutes, which inactivates the microorganisms responsible for food spoilage and preserves the nutritional characteristics of the product.
This technology thus responds to the growing social demand for products without additives, which are not eaten in isolation but are added to foods to improve their shelf life or organoleptic properties.
The cold-pressure processing technique replaces additives and food colorings or thermal and chemical treatments, prolonging the shelf life of foods and maintaining their nutritional values. It also extends their shelf life, allowing them to be exported to new markets and helps reduce food waste. "It is obvious that this technology offers longer shelf life to food, driving the sustainability factor as there is less turnover, keeping the product packaged in a more natural way by reducing the incorporation of additives and thus connecting with a consumer who is looking for both healthy and environmentally friendly products." says Andrés Hernando, CEO of HIPERBARIC.
More than half of the 635 industrial high-pressure processing (HPP) machines installed worldwide have been manufactured by Hiperbaric, representing 60% of the market share. In Spain, 8 out of every 10 machines installed are from the world's leading manufacturer, accounting for 32 of the 39 existing machines.
Maximal food safety
High pressure, low temperature technology is also a guarantee of food safety as it destroys disease-causing bacteria such as listeria and salmonella.  Salmonella is the most common cause of foodborne outbreaks in the European Union, and nearly one in three foodborne outbreaks in the EU in 2018 were caused by this bacterium, according to a report published by the European Food Safety Authority (EFSA) and the European Centre for Disease Prevention and Control (ECDC).
High non-thermal pressure also responds to the social demand for clear and accurate information on product labeling by enabling a 'clean label' that eliminates additives and preservatives, and meets consumer demand for sustainable and environmentally friendly purchasing by reducing food waste and using recycled and recyclable materials in packaging suitable for this type of processing, which also allows food to be refrigerated rather than frozen.
Scientific validation
Several studies have been conducted on the benefits that this technology brings to food, such as those carried out by the Institute for Food and Agricultural Research and Technology (IRTA)gru, as explained in the words of its Innovation technician, Francesc Borrisser: "all research and projects developed at the institute conclude that high-pressure processing inactivates microorganisms while preserving sensory properties, allowing safer food, extending its shelf life and reducing or eliminating the use of additives".
It is precisely these benefits that have enabled companies such as the MRM Group to develop their ready meals division with the quality standards set by the company. "Without high-pressure processing, it would not have been possible to produce our ready meals with the quality we look for in the raw materials, the fresh products we use without colorants or preservatives, and the traditional preparation of our dishes," says Elena Rodríguez, operations manager of the MRM Group. Alejandro González, partner of the company Tappers, agrees, "HPP technology, by extending our food's shelf life, has allowed us to reach other sales networks that would otherwise have been impossible," he explains, explaining how this technology has made it possible for them to market their products in other countries and in sectors such as mass catering.
For Alain Guiard, chef and owner of Alain&Gourmand for the HORECA sector, high pressures are 100% in line with his concept of traditional and innovative cuisine, of "developing artisanal gastronomic solutions by offering a product as if it were freshly prepared in the kitchen of any restaurant".
Product variety
The implementation of this innovative technology has been growing steadily in recent years, especially in North America, where 47% of the market is located. Europe accounts for 25% of the global market, followed closely by Asia, which generates 16% of the business. South America and Oceania each account for 5%, while the presence of this technology in Africa is negligible with 1% of the market.
The first HPP applications at an industrial level were in Japan in the early 1990s with fruit purees. From then on, its application was extended to a wide variety of foods and beverages. The industries that use cold pressure in Spain are mainly juices and beverages (25%), avocado, fruit and vegetable products (25%), meat products (19%), tolling (9%), fish and seafood (8%), R&D (6%), ready-to-eat meals (6%) and dairy, infant and pet food (3%).
Applications in the cosmetic and pharmaceutical industry
The inactivation of pathogenic microorganisms provided by HPP also enables other applications and the development of organic and additive-free cosmetic products. It also makes it possible to further increase the safety of already sterile pharmaceutical products, thanks to microbiological inactivation, as well as to produce modified proteins of medical or pharmaceutical interest.
Other possible applications, following the microbiological inactivation provided by HPP, include the development of new vaccines with pressure-inactivated pathogens, while preserving or even improving their immunogenicity.