Thomas Kreitlow and Robert Kreitlow owners at Intermountain HPP explain the reasons that have driven them to acquire a Hiperbaric unit to start offering HPP tolling services in Utah. They started using the technology for the products they offer in their Pulp Lifestyle Kitchen restaurants and are a great defender of HPP due to the great benefits it provides to food and beverages. Keep reading to know more about this success story.
HPP tolling services
The number of companies taking advantage of High Pressure Processing (HPP) is increasing year by year. Among them, Hiperbaric extensive install base includes toll processors, customers that own their HPP units offering high pressure processing services to other manufacturers in the food and beverage industry. This business model allows any producer to have access to industrial HPP equipment without the need of directly investing capital in the purchase of Hiperbaric technology. Instead, they pay for the use of existing industrial plants offering this service on a toll basis. Hiperbaric has customers offering their HPP tolling services technology and processing capabilities in more than 13 countries.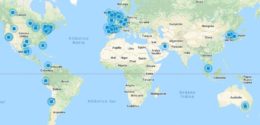 users of HPP tolling services add value to their products through the benefits that this technology offers:  whether it's the product shelf life extension, or nutritional and organoleptic quality, or the lethality intervention o pathogens present food.
When these HPP users need to increase capacity due to the success of their products in the market, some of them decide to make a strategic decision by investing in their own HPP machine. Once they have the unit to process their own products, they might start offering HPP tolling services to complete the equipment capacity. This is the case of Intermountain HPP.
Intermountain HPP: new HPP tolling facility
Intermountain HPP has partnered with Hiperbaric to juices and other foods for western U.S. companies. Thomas Kreitlow and his brother Robert Kreitlow, Intermountain HPP, acquired a Hiperbaric 55 unit to HPP cold-pressed juices and chia puddings for his four Pulp Lifestyle Kitchen restaurants in the Salt Lake City area. Kreitlow's eventually hope to offer HPP services to other companies in the Intermountain West, including Utah, Colorado, Wyoming and Arizona, as well as expand his own product line in those states.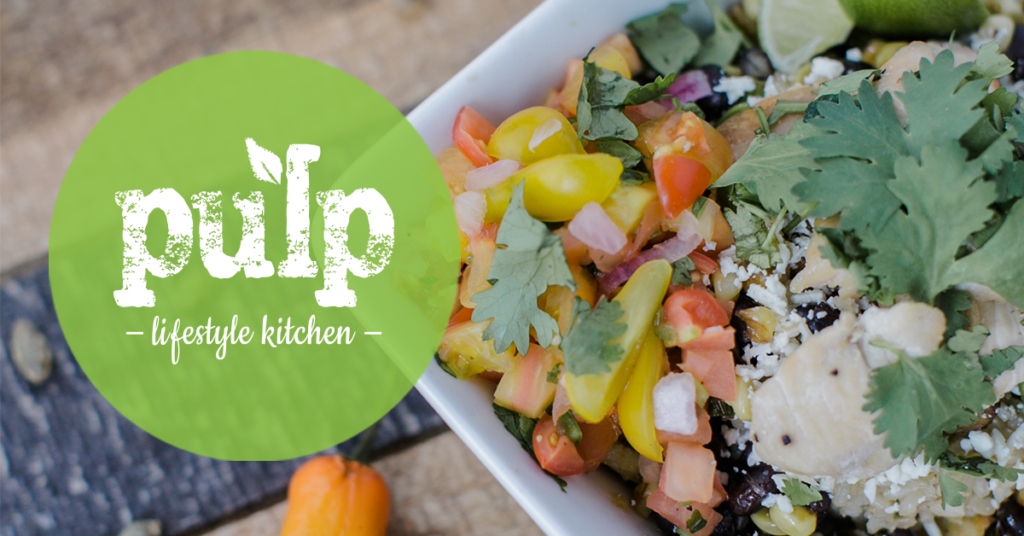 In addition to their restaurants, Kreitlow's sells cold-pressed juices through U.S. Foods in three states including Utah, Idaho and Wyoming, but hopes to expand into Washington and Oregon, he said. He also hopes to expand his restaurant brand into Denver and Scottsdale, Arizona.
Up until now, Kreitlow's had to ship his juices and puddings to other HPP tolling processors in Los Angeles, as there were no tollers in Utah, or nearby Las Vegas or Denver. "The nearest machine is in Los Angeles or Sacramento, there's not another machine until Dallas," he said.
As their business grew, they looked to HPP his own products and researched HPP manufacturers. He traveled the U.S. visiting food manufacturers and tollers, including True Fresh and HPP LA, tollers that use Hiperbaric machines and also had HPP'd his products.
Why Hiperbaric: a flexible fully-integrated service
Of the companies Kreitlow's researched, they found that Hiperbaric had the most flexible acquisition solutions and customer service that suited their need. "Hiperbaric was more receptive to looking at creative ways to get the machine," he said. "That's a company that cares about strategic partnerships and is committed to having their customers succeed."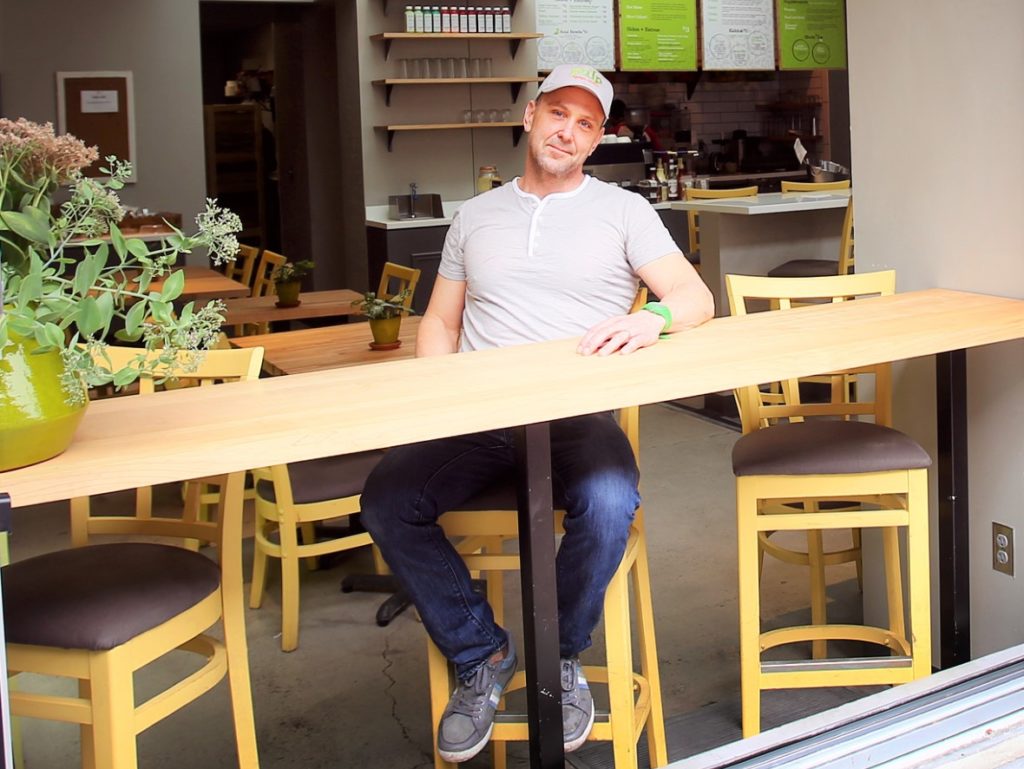 In December, he opened Intermountain HPP, a 5,000-square-foot facility in Ogden, Utah, with 600 square feet of cold storage and dry storage for packaging. As part of the partnership, a Hiperbaric team flew to Salt Lake for a week to teach the plant manager how to operate the Hiperbaric 55.
"They sent a crew for a week to help install the machine and made sure it was functional," he said. "After two to three days of running the equipment, they tore the machine apart and rebuilt it to show us how to restore seals and other parts, and also left us tools and spare parts to perform routine maintenance."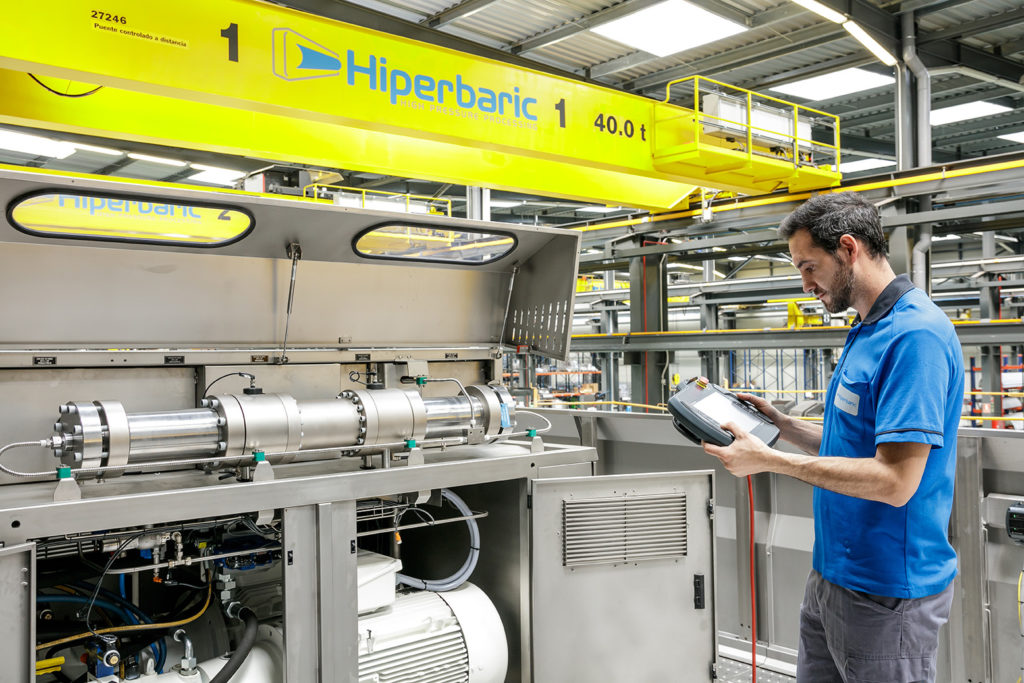 Why HPP: an outstanding technology
HPP is a method that uses cold water and high pressure for food safety and shelf life extension. HPP technology inactivates harmful foodborne bacteria like Listeria Monoctytenes, E. coli and salmonella, while maintaining a food's taste and nutrition without preservatives.
"Thermal processing doesn't work for foods that have a thick viscosity like guacamole and hummus," he said. "Chia pudding couldn't use thermal processing, so when I considered not only my own product offerings but other companies in my area, it was an easy choice. HPP would not only satisfy my requirements for shelf life extension and making products safe, but I would be able to bring in other companies that would need the service as well."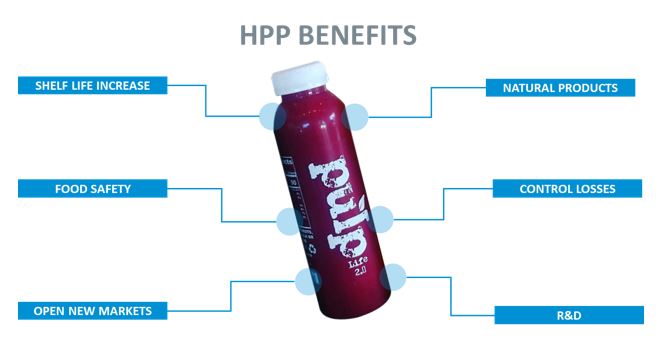 Kreitlow sees a bright future for HPP in the western U.S. "My preliminary research is that there are various companies that could benefit," he said, adding that he is in talks with two local food companies. He also hopes the new machine sparks entrepreneurial ideas for new companies in the area like an all-natural baby food company using HPP.
Said Kreitlow: "There is a demand for these products above and beyond what we're currently doing. Now that we have the machine up and running, the sky's the limit."
Contact us if you want to know more about the multiple benefits this technology can provide to your products.