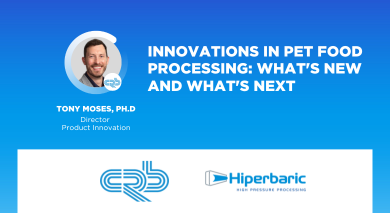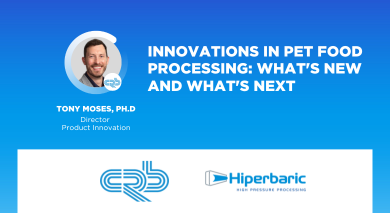 Tony Moses, PH. D, shares valuable information compiled by CRB, a reputable authority in the industry, in their Horzions Pet Food Report. Surveys are conducted once a year in order to capture the pulse of pet food manufacturers. These surveys serve as a crucial tool for gathering data and insights that drive decision-making within the industry. By compiling the survey responses, CRB creates a comprehensive report that sheds light on the prevailing trends, challenges, and opportunities in the pet food market
Pet Food Trends: Unveiling Insights from Industry Data
When it comes to understanding the dynamics of the industry, it is crucial to delve into the insights and trends that drive the decisions of those who create the products we feed our beloved furry friends. It is important to remember that while the voice of the consumer often takes center stage, it is equally vital to listen to the voice of the manufacturer.
Please note that the focus of this report centers specifically on dog and cat food producers, excluding smaller mammals and fish. By narrowing the scope to these two markets, the report hones in on the areas of greatest interest and impact for pet owners.
Addressing Business Concerns
In the pet food industry, like any other sector, manufacturers face a range of challenges and concerns that impact their operations.
Labor availability emerges as a top concern for pet food manufacturers. The surveys conducted by CRB reveal that many markets are experiencing a general lack of available labor. This shortage poses a significant challenge for manufacturers as they strive to meet the increasing demands of pet owners. The need for skilled workers and the ability to maintain manufacturing practices and workplace environments remain pressing issues.
Amidst this challenge, there is a glimmer of hope. The CRB report shows that the pet food industry is experiencing increased demand, driven by the rising rates of pet ownership. This presents a significant opportunity for manufacturers to capitalize on the growing market and cater to the evolving needs of pet owners. 
When it comes to business concerns such as access to capital, regulations, and retailer requirements, the pet food industry has made significant strides. The CRB report reveals that access to capital is not the top concern for manufacturers, indicating that they have the financial resources necessary to expand their capabilities and meet consumer demands. Similarly, the industry has largely addressed regulatory and retailer requirements, demonstrating its commitment to upholding standards and ensuring compliance.

Consumer-Driven Product Innovation
Meeting the ever-evolving demands and preferences of pet owners is paramount. Pet food manufacturers are actively engaged in product innovation, aiming to provide consumers with pet food products that align with their values and expectations. 
One of the top features that consumers prioritize in their pet food choices is sustainability. The report highlights that pet owners are increasingly conscious of the environmental impact of the products they purchase. They seek pet food options that incorporate sustainable practices and packaging, promoting a greener and more eco-friendly approach.
Interestingly, the report also indicates a trend towards the humanization of pets, wherein owners consider their furry companions as integral family members. This opens up avenues for manufacturers to enter higher-value markets by providing premium products that align with the desires and expectations of pet owners who are willing to invest in their pets' nutrition and happiness.
Additionally, consumers are placing greater emphasis on clean-label ingredients. Pet owners are scrutinizing the ingredients list, looking for transparency and natural, wholesome ingredients that contribute to their pets' health and well-being. Manufacturers recognize this demand and are making efforts to provide pet food products with simpler, recognizable ingredients.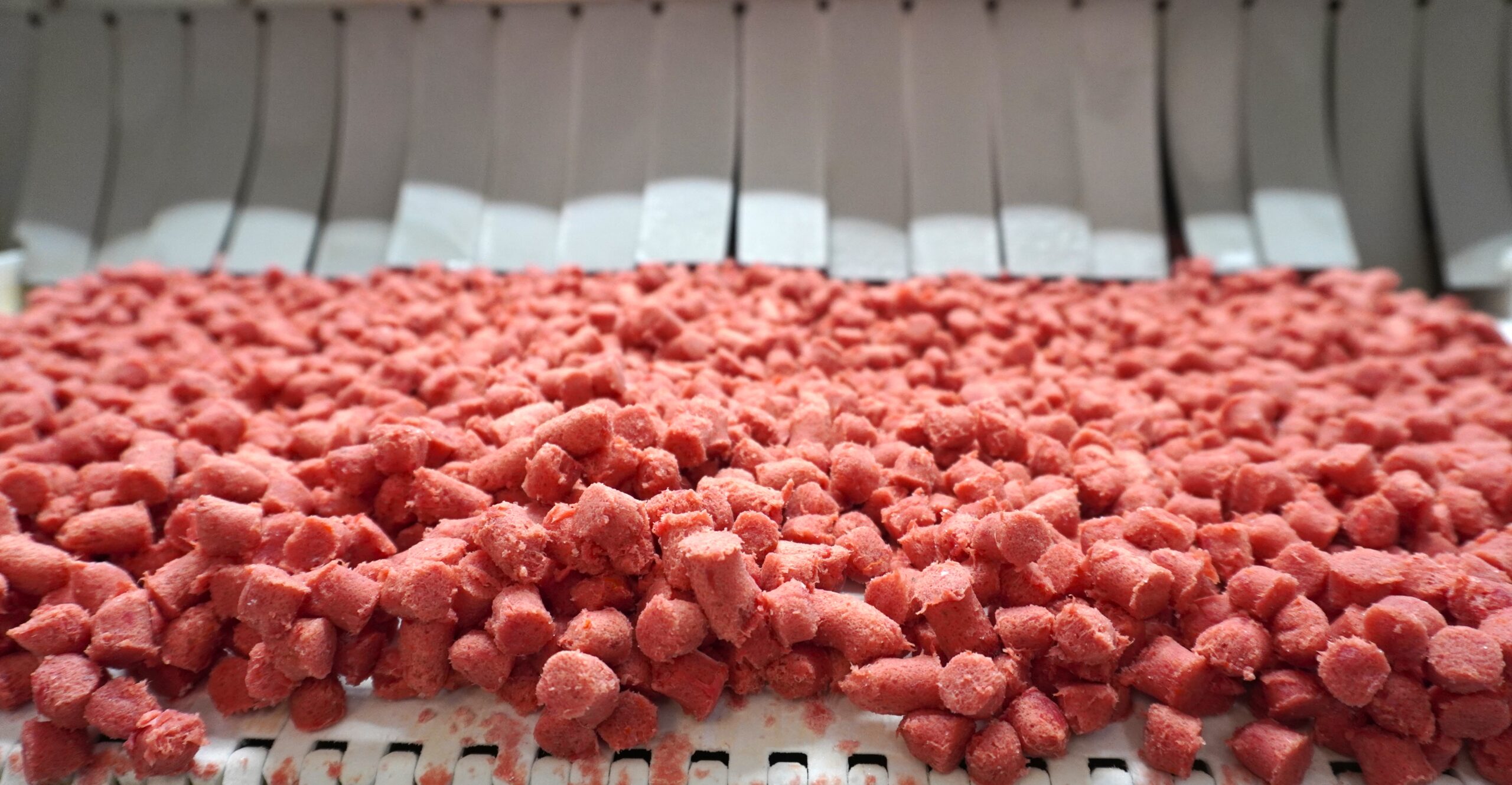 HPP Adoption in the Pet Food Industry
As pet food manufacturers seek to meet evolving consumer demands for safe, clean, and nutritionally-rich products, HPP emerges as a viable solution. Its ability to achieve food safety objectives, deliver clean labels, and produce pet food with a raw-like profile has positioned HPP as a technology with immense potential in the industry's future.
The data suggest that HPP could find applications in the kibble, freeze-dried, and wet pet food markets. This versatility opens doors for HPP to revolutionize various segments of the pet food industry.
HPP presents itself as a compelling alternative to traditional high-temperature methods. The data reveals an increase in the current use and future adoption of HPP by manufacturers. The benefits of HPP, such as maintaining nutritional integrity and achieving a "raw profile" preferred by pets, have garnered attention within the industry. The appeal of HPP is not limited to larger companies but extends across the board, with medium-sized companies showing significant growth in their plans to utilize this technology.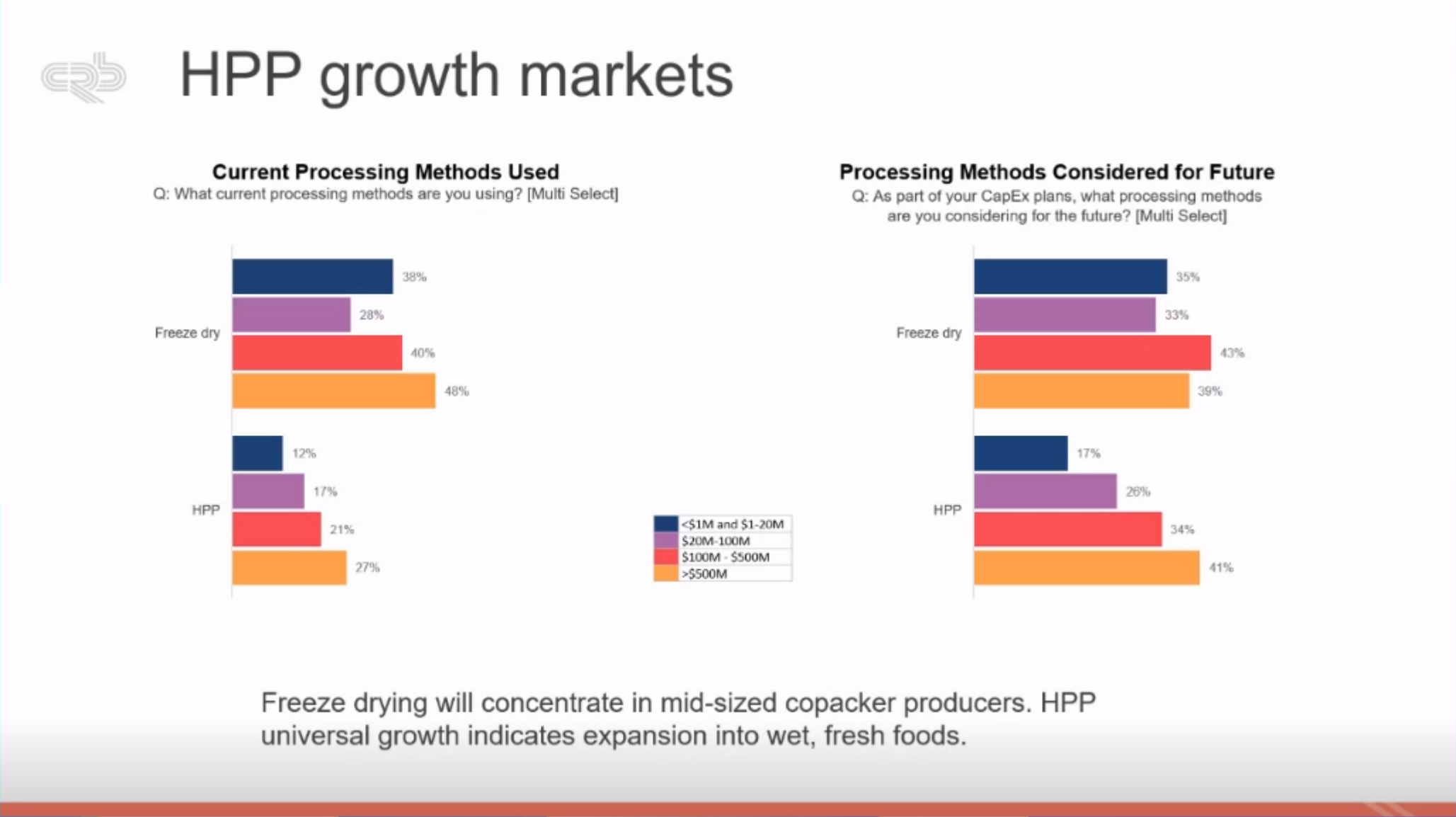 Pet food manufacturers face a unique set of business concerns. However, they are equipped to address these challenges head-on, ensuring the industry's stability and growth. By capitalizing on the increasing demand for pet food, understanding the humanization trend, and prioritizing consumer values, manufacturers are poised to thrive in a dynamic marketplace.
For those seeking a deeper dive into the data, CRB offers the full report on their website, available for free download. This resource provides additional information and perspectives beyond what is covered in this blog post.
If you would like more information about HPP pet food, please contact our sales and applications team, we will be happy to assist you!