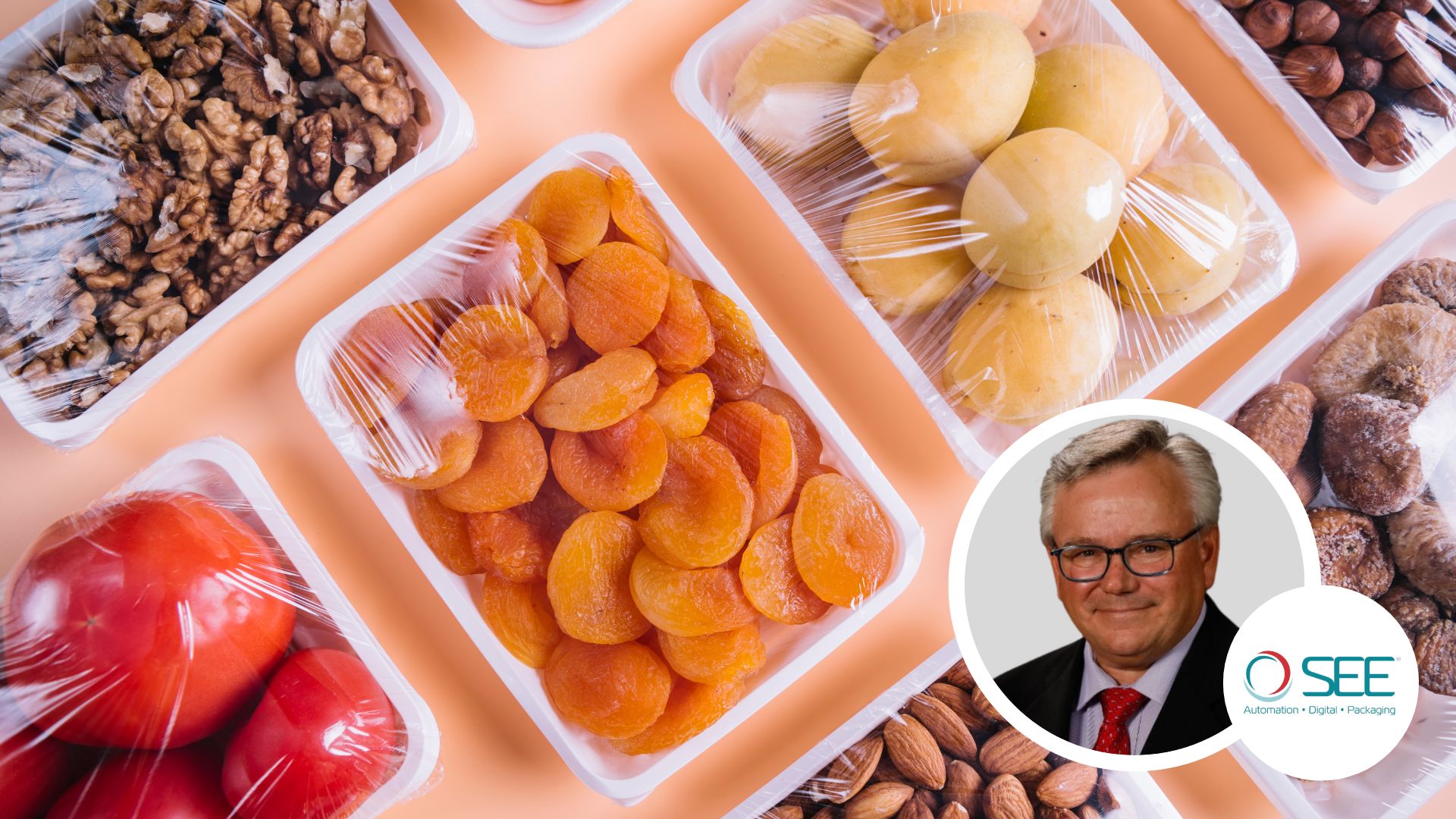 As the world faces pressing environmental challenges, it has become crucial to reevaluate our approach to packaging and seek innovative solutions that prioritize sustainability without compromising the integrity and safety of our food. In this blog, we will discuss the latest trends, cutting-edge technologies, and game-changing ideas that are shaping the future of food packaging.
Join us as we explore how packaging can contribute to building a greener and more sustainable world through the work and products of SEE.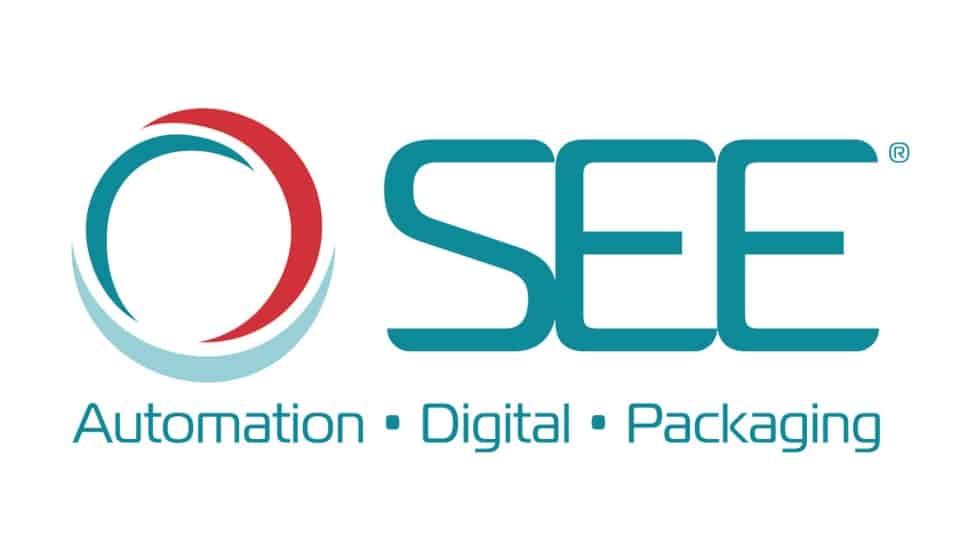 SEE, previously known as Sealed Air, is a 6 billion dollar company with about 65% of its revenue coming from the food packaging Cryovac brand. The remaining portion consists mainly of food protective packaging, which has been part of the Sealed Air business legacy for a long time.
When looking at the company today, it has moved beyond its original Sealed Air corporate brand and the associated products like bubble wrap and pack foam. Over the years, the company has made acquisitions and added new products, including a recent acquisition of Liquid Box. So SEE has become a lot more than what it originally was.
The constantly evolving landscape of packaging legislation.
Legislation around plastic packaging is developing rapidly, leaving little time to prepare for new requirements. Plastic packaging has faced pressure due to the waste it generates and its environmental impact. However, over the 75 years since its introduction to food packaging, it has also led to substantial reductions in food waste, improvements in food safety, extended shelf life, and production efficiencies.
Rather than outright bans on plastic in food packaging, a more holistic approach is needed focused on establishing recycling systems worldwide, increasing recycled content, developing infrastructure to reduce plastic waste entering rivers and oceans, and considering biodegradable plastics where appropriate.
Some of the greatest legislative pressures are currently in Canada, the UK and Europe, but substantial legislation can be seen worldwide, either as EPR (Extended Producer Responsibility) fees or taxes. In the United States, some states are considering EPR laws to implement holistic systems for reducing plastic waste (only 5% of plastic waste is actually recycled). Legislation is also looking at cardboard and other packaging materials.
The complexity of legislation is increasing, with layers of initiatives and standards from third party certification bodies to ensure recyclability, divert waste from landfills and waterways, create a circular economy, and reduce emissions.
What is sustainable packaging?
For a product or material to be recyclable, there needs to be infrastructure in place to collect and recycle it, as well as market demand for the recycled product.
If these conditions don't exist, the product won't get collected or recycled. In the U.S., PET (1) and HDPE (2) plastics can be collected, but many other rigid plastics like polypropylene, polystyrene, and EPS foam are not. Flexible plastics are rarely collected at all.
SEE is working to improve this situation. SEE has similar goals of increasing recyclable materials, incorporating 50% recycled content into materials, avoiding landfill waste, and reducing greenhouse gas emissions and water usage.
To go beyond mechanical recycling, which works better for single-stream plastics, SEE is looking into advanced recycling or chemical recycling. This can take mixed plastics and not only turn them into oil or fuel but also back into the original monomer components used to make plastic resin. Those components can then be used to make new plastic packaging repeatedly. Unlike mechanical recycling which degrades plastic with repeated processing, chemical recycling is a true circular solution.
Design for Sustainability – Ensuring Safety & Performance
Let's discuss how SEE designs for sustainability, ensuring the safety and performance of their materials, while also adhering to requirements for post-packaging processes like HPP (high pressure processing).

Recycle-ready Barrier Shrink Bags
This is a product that was introduced in the 1950s by Cryovac, mainly for fresh beef and then for smoked and processed meats. Now these are available of replacing the PVdC Barrier with EVOH to make them more amenable to mechanical recycling.
Flexible Rollstock /Chub Film
Thermoformable materials have also evolved similarly. Most already had an EVOH (ethylene vinyl alcohol copolymer) barrier and are available, especially for sliced deli meats undergoing HPP (high pressure processing).
Chub packaging, the flexible film primarily used for ground meat (typically poultry) going through HPP for safety, is also available in recyclable forms.
Vacuum Skin Packaging
Vacuum skin packaging uses a unique system where the top film is heated and sealed tightly around the product periphery to the tray. The bottom tray can be pre-made with recyclable polypropylene 5 or made in-line with polypropylene or polystyrene (also recyclable). This versatile packaging is used for many high-end products like smoked meats and works well with HPP.
MAP Trays / Lidding Films
MAP (modified atmosphere packaging) can be used for smoked meats, fresh meats, ready meals, and generally performs well in HPP. The specific tray and seal strength need to be considered to ensure it survives the process. MAP trays can be made with 25% recycled content. Not all easy-peel films are equal, so it's important to validate performance through the HPP process.
Plant-based Semi-rigid Rollstock
One solution is replacing plastic with a bio-based renewable plastic made from starch. This plant-based semi-rigid rollstock reduces demand for petroleum-based polymers and has the advantage of being recyclable. It can replace plastic in MAP and vacuum skin packaging applications.
Vertical Packaging for Fluids
Vertical packaging is used for fluid foods like pizza sauce, guacamole, gravies, condiments, etc. It replaces bulky cans and containers, saving on shipping and storage. Designed for recycling (Resin Identification Code 4 – Polyethylene), vertical packaging works well with HPP.
The newest offering is what SEE call Flex Prep. So this is for condiment dispensing with a pump gun. They have qualified these systems also for ground meat, so it could be used as a clipless chub.
In summary, we cannot return to the days of sending all packaging to landfills. Change is ongoing and requires continuous education on requirements for more sustainable end-of-life packaging solutions. SEE believes that initiatives to totally eliminate plastics take the wrong approach and can waste tremendous amounts of food by moving to suboptimal packaging. It could also compromise food safety if packaging integrity is reduced. Rather than outright plastic bans, a more nuanced, holistic view is required for a sustainable, safe food supply.
If you want to know more about food packaging and sustainability, check our packaging website and our HPP Innovation Week session about this topic: