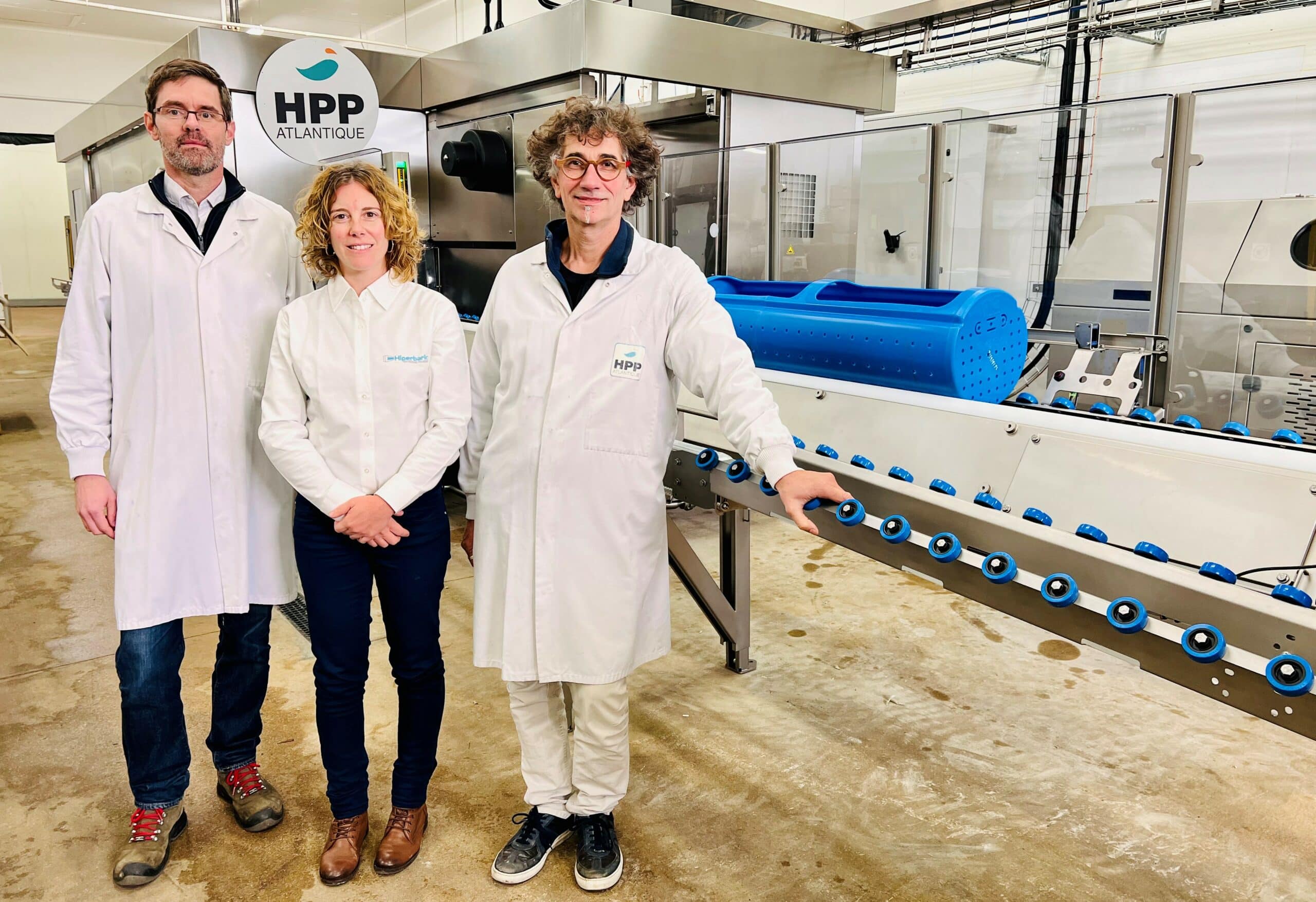 The company purchases a new processing machine from the Spanish manufacturer Hiperbaric, which enables it to reach a production capacity of 5,500 tons per year.
The high-pressure treatment is a cold pasteurization also called pascalization. It produces healthier and safer products, with a longer shelf life and no additives.
HPP Atlantique, located near Nantes, has acquired a new 300-liter high-pressure treatment unit from Hiperbaric, a world leader in the manufacture of high-pressure treatment equipment. HPP Atlantique increases its production capacity and becomes the largest high-pressure treatment center in France, producing 5,500 tons of product per year.

HPP Atlantique is a service provider that pasteurizes its customers' products and offers various post-processing services. HPP Atlantique's customers, spread throughout France, are very diverse in terms of size and range of fresh products: from seafood to fruit juices, but also spreads, cheeses and meat products, the applications are manifold. The company is also a pioneer thanks to its R&D Center. It advises and helps its customers develop new products using innovation through high pressure.
"Investing in production capacity is an important step for us," explains Jean-Sébastien Tamisier, President of HPP Atlantique. "One of the decisions that made us choose Hiperbaric is their customer orientation and 24/7 after-sales service, it is very important for us to work closely with our new supplier. Gwendal Lannou, Managing Director of HPP Atlantic, said. For Andrés Hernando, CEO of Hiperbaric, "it is exciting to see how this new partnership with HPP Atlantique will further develop high pressure technology in France.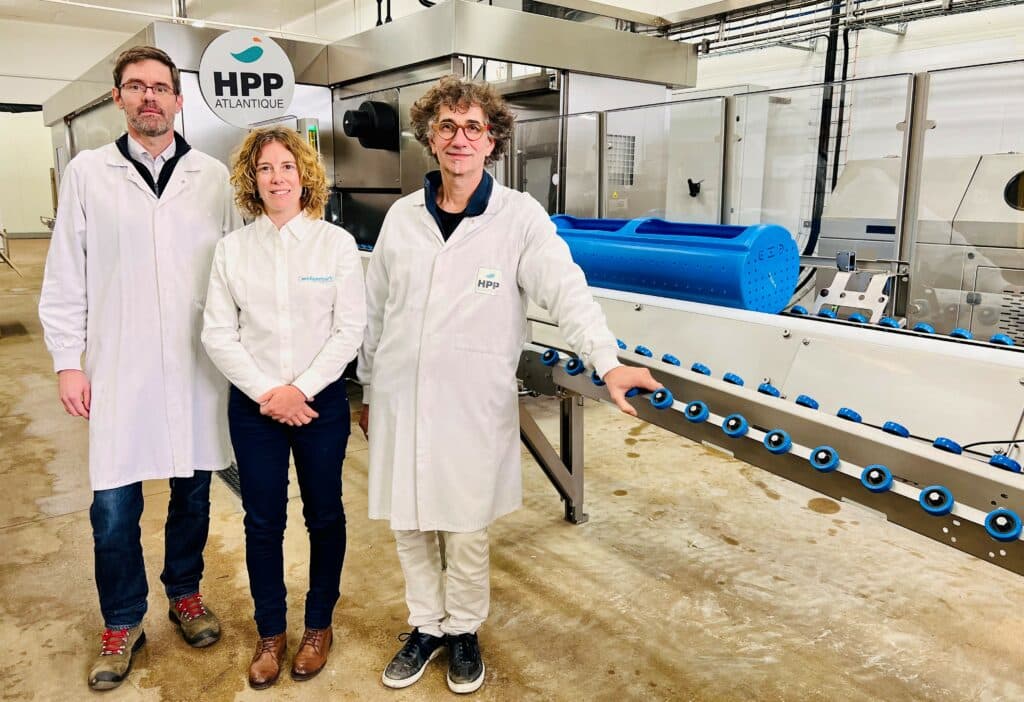 High-pressure pasteurization makes additive-free products safer and more sustainable
High-pressure pasteurization is one of the food industry's responses to the growing demand in France, and worldwide, for healthy food and the search for clean label products: natural, authentic, safe and additive-free.
High pressure processing (HPP) is a cold pasteurization method also called pascalization. It is a method based on the application of high levels of water pressure up to 6,000 bar (600 MPa / 87,000 psi) for a few minutes. In a hyperbaric chamber filled with water, pressures of up to 6,000 bar can be reached.
At these pressure levels, the bacterial cell wall is strongly modified. As a result, the microorganisms responsible for food spoilage are totally or partially inactivated. In some applications, the treatment ensures the absence of foodborne pathogenic microorganisms such as listeria and salmonella.
The cold-pressure preservation technique is a gentle treatment process, the product is not subjected to any heat treatment and allows the shelf life of the food to be extended while preserving its nutritional and organoleptic properties, while dispensing with preservatives, colorants…
HPP, a sustainable and consolidated technology
Cold pasteurization is also a strategic tool for the development of a more sustainable industry, mainly by reducing food waste, thanks to the extension of the shelf life of fresh products. But also by reducing energy requirements. "For HPP Atlantic, the responsible and sustainable use of resources is imperative, which is why we rely on high-pressure technology."
HPP has hundreds of companies worldwide, and is expected to grow by 75% in five years, with an average annual increase of 15%. In 2021, for example, nearly 1.8 million tons of products were processed worldwide