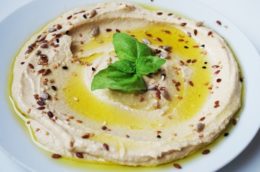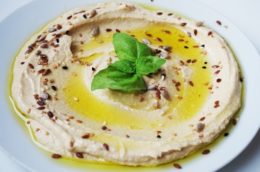 HPP gives consumers of all ages a plethora of healthy plant-based foods, going from consumer favorite guacamole and avocados, novel dips based out on cauliflower or nuts, or healthy fruit & vegetable puree snacks. Toddlers and children are also, where federal government agencies in the USA have approved HPP baby foods to fight malnutrition within low-income families.
---
The idea of plant-based foods (PBF) has always been around since the early stages of the food industry, but balancing between stability and the sensory experience proved challenging for the development of these type of products. A better understanding on fruit and vegetable systems has notably improved the quality and taste of PBF. Nowadays, consumers have everything from spreads to remarkable meat analogues.
Multiple reasons consuming PBF, starting with new generations more open to adventure in new culinary experiences, easier access for both low income and wealthy families, or vegan people concerned about animal welfare. PBF also suits as a major component of a well-balanced diet incorporating meats, fish and dairy. Thankfully, a plethora of options is available for consumers, where high pressure processing (HPP) has established as a major player to promote the consumption of PBF.
Dips & Spreads: the top category of plant-based foods
Hummus
The winter holidays season approaches along with non-stop friend and family reunions. Guilt of over-eating also lurks around, but tasteful plant-based dips are available to liven up reunions and reduce culpability. The fresh avocado and guacamole products paved the way for the HPP industry growth in the United States, and remains a consumer favorite.
Recently, consumers demand for plant-based foods helped hummus become one of the most popular HPP items. Hummus, which means "chickpeas" in Arabic, is a traditional dish in the Middle East cuisine. Hummus is typically made of cooked chickpea puree, olive oil, tahini, lemon juice, salt, and garlic, although cultural exchange and creativity have diversified recipes to incorporate new flavors. Ithaca hummus is a great example on taste exploration, since the company is highly regarded for its classic, red pepper, garlic, beet, dill, and chipotle flavors. As a chef, Ithaca founder always emphasized on the importance of keeping quality while scaling up the process, finding the ideal partner in HPP co-packer LiDestri Foods. The brand's success is quickly catching the attention of consumers, and was featured in local news coverage last summer taking the audience step-by-step in the hummus production line that ends with HPP.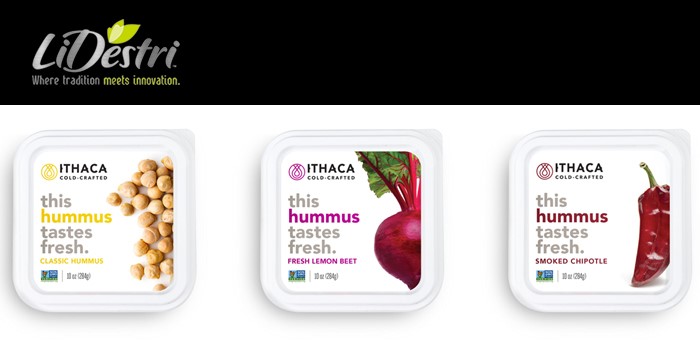 Prommus is another hummus brand that continues expanding rapidly in the United States with the Traditional, Red Peppers, Avocado and Kalamata flavors. Prommus founders always envisioned hummus as a mean to combat children malnutrition in Syrian refugees. Thus, the creators opted to increase protein content, claiming that their products contain twice as much protein when compared to other brands.

In terms of food safety, HPP helps to control foodborne pathogens. Sokołowska et al. (2019) reported more than 5-log10 reductions for Listeria monocytogenes, Escherichia coli, and Salmonella spp. inoculated in hummus samples (pH 4.85, aw 0.980) processed at 500 MPa (73,500 psi) with 10 min holding time. Furthermore, the >5-log10 reductions remained for all pathogens at least for 60 days.
Other plant-based dips
As the HPP market continues to see an increasing number of hummus brands, Good Foods revolutionized the PBF category by launching earlier this year a set of plant-based dips using cauliflower as the main ingredient. These plant-based dips found in five different flavors (Queso, Buffalo, Cilantro, Avocado, Tzatziki), provide a unique sensory experience in only 30-50 calories per serving (2 tbsp ~30 g).

Among grains and legumes, pea remains as an important protein sources and one of the most sought ingredients for the development of plant-based foods. A recent study displayed the potential of HPP and pea as a base for dips and spreads (Klug et al. 2017). A pre-cooking step yielded less than 3 log10 cfu/g of total plant count in a formulation consisting of pea puree, olive oil (5.6%), lemon juice (3%), salt (0.3%), dried onion (0.1%), and pepper (0.008%). Processing at 550 MPa with 5-10 min holding time served as a shelf life extension step, since total plate counts remained without change (~2.5 log10 cfu/g) through storage at 5 °C (Klug et al. 2017). Regarding the overall quality score, a sensory panel did not observe differences between untreated (8.73 ± 0.21) and HPP (8.57-8.83) samples at day 0. During storage, HPP pea purees retained a better overall quality (6.92-7.00 score) than the cooked spread after 36 days (Klug et al. 2017).
Deserts & Fruit-Veggie Purees
Current interest for oats goes beyond the breakfast meal, where Mush founders desired cold sweet treats aside from yogurt and developed oats deserts. In this case, oats get soaked overnight in almond milk under chilled conditions, packaged, and processed through HPP. Mixtures of chia grains with coconut milk plus fruits have in the HPP market for a while through Chia Pod.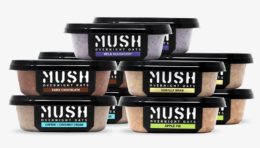 Healthy meals and deserts made out of fruit and veggies purees for toddlers and children are conveniently available in refrigerated aisles of supermarkets. . In May 2019, the Women, Infants and Children (WICTM), a US federal fund helping low-income families fight child malnutrition, approved HPP brand Once Upon A Farm as the first HPP product in the program. As a first step, the products became available in Connecticut, Florida, Maine, West Virginia and Wyoming, although the company is pushing hard to get approval in the remaining states.
Baby food is the first thing that comes to mind when hearing about HPP fruit & veggies purees, but these products are a great as a healthy snack option for grown-ups as well. French company La Frutiere conveniently encompasses their signature fruit purees in sleek spout pouches and tubs to enjoy desert on the run or peacefully laying at home.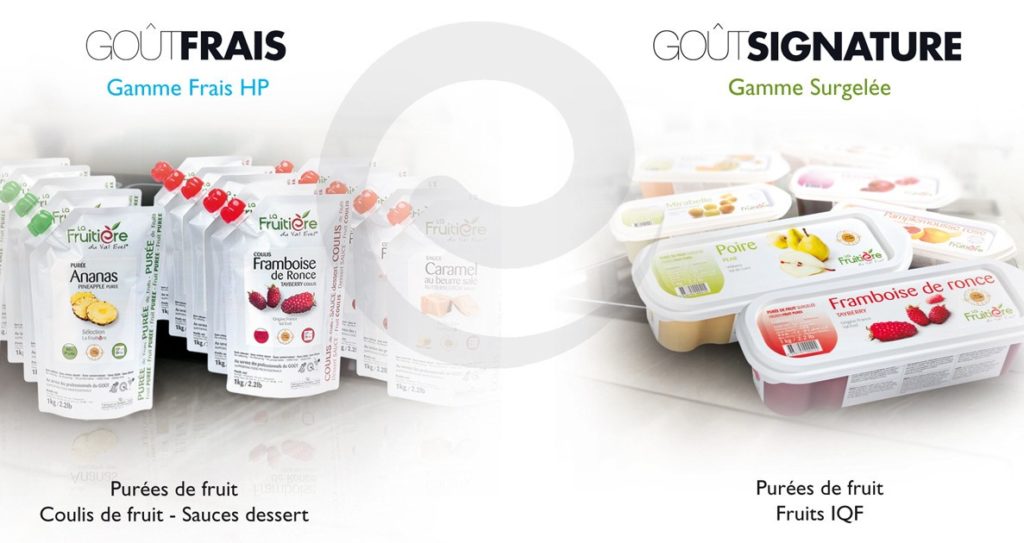 Aronia berries, also known as chokeberries, have become a popular choice for health-concerned consumers as they are good source of polyphenols and other antioxidant compounds. The research staff of the Food Innovation Center at the University of Nebraska stated aronia berry purees retained between 94-100% of total phenolic after HPP (600 MPa, 5 min holding time) as observed in Fig. 1a (Yuan et al. 2018). Just like in other food products, HPP served for shelf life extension by notably reducing the aerobic plate count along with non-detectable levels for yeasts and molds over two months of storage (Fig. 1b). Conversely, spoilage microorganism reached 5.2-6.0 log10 cfu/g (Yuan et al. 2018), the growth limit in which food spoilage starts to become apparent.

Hiperbaric at Your Service
Contact us if you want to know more about food processing techniques and how HPP can improve food safety and shelf life.