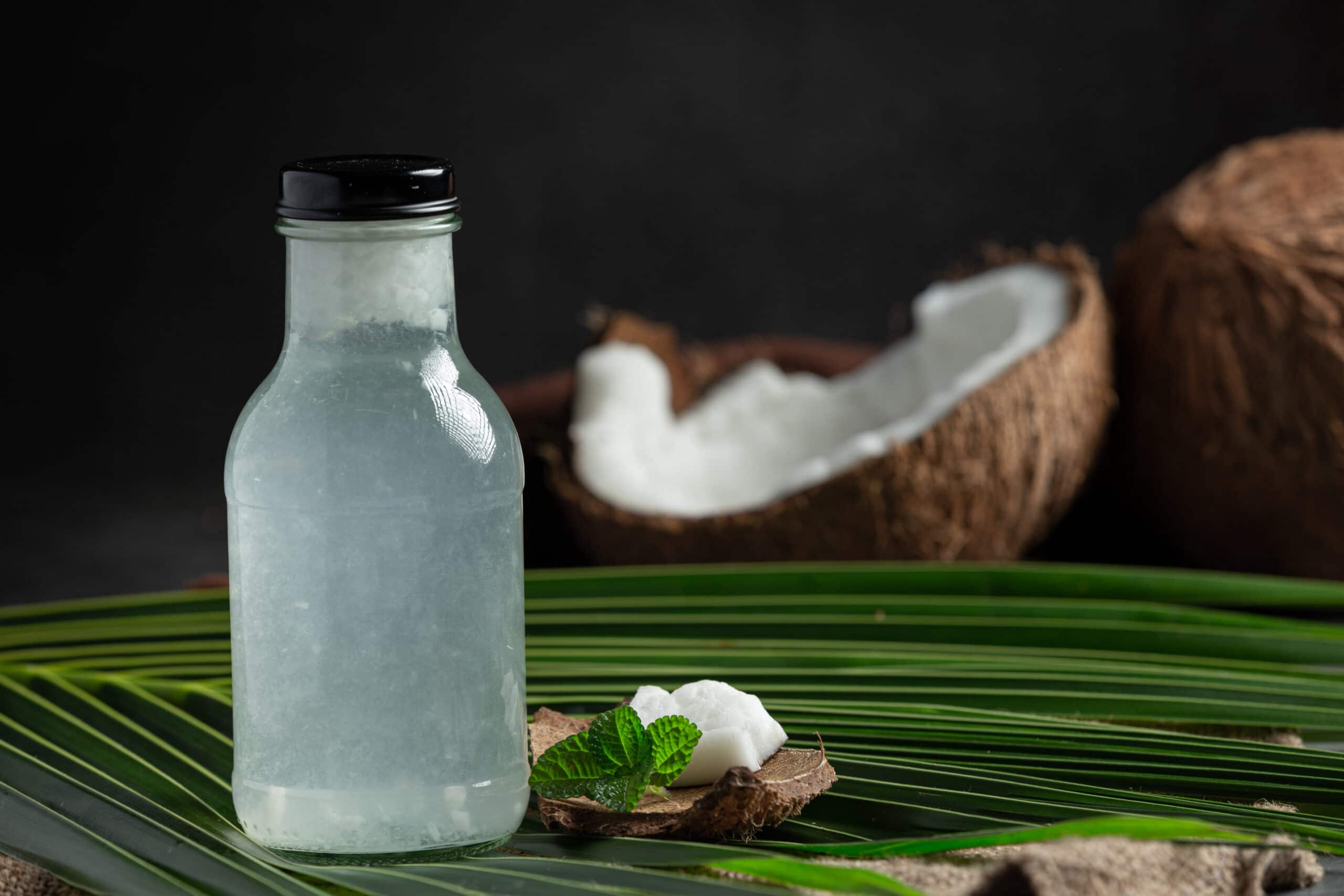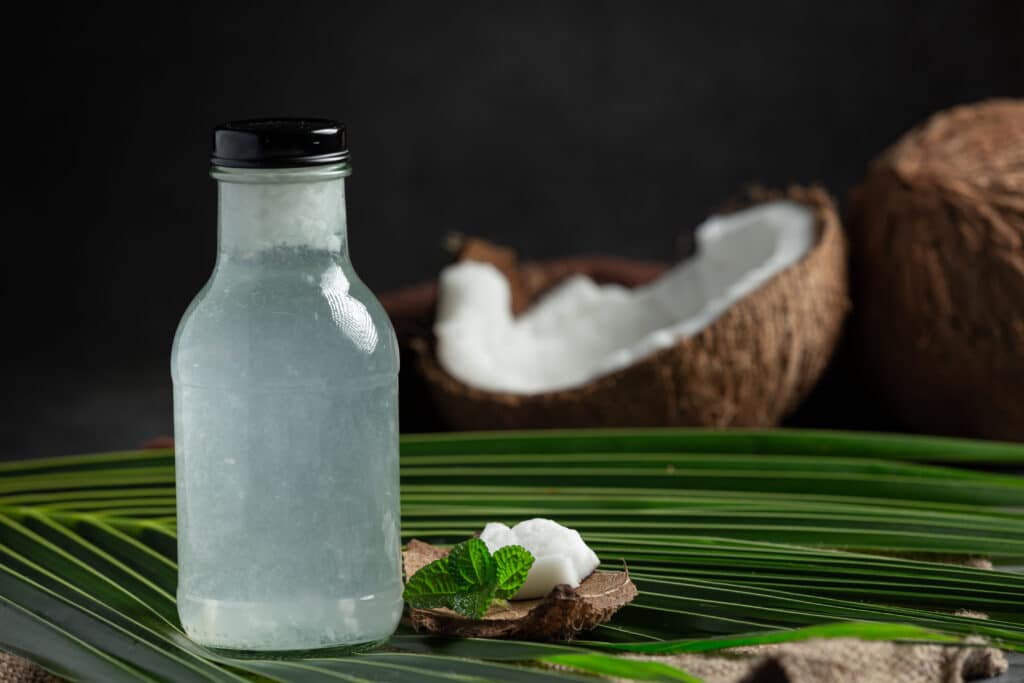 Despite lack of scientific and epidemiology evidence, no other intrinsic parameters are considered apart from coconut water acidity to control the risk of growth and neurotoxin production by Clostridium botulinum in the high-pressure processed tropical beverage. Nonetheless, preliminary research conducted by Hiperbaric suggests that tender coconut water is a poor substrate for C. botulinum growth. Ongoing research tries to elucidate whether the pathogen should be considered the pertinent microorganism in HPP coconut water. 
The benefits of coconut water
Traditionally, coconut water has been considered a natural medicinal remedy in various civilizations. Because of its mineral composition, the beverage has rehydrating properties and can be used to treat diarrhea or to alleviate the symptoms of other diseases. In addition, several studies in animals attribute to coconut water anti-inflammatory, anti-diabetic, anti-thrombotic and cardioprotective properties. The identification of the host-defense peptide Cn-AMP2 suggests that the beverage potentially has anti-cancer activity. Research showed for this peptide antiproliferative activity against human glioma cells. Similarly, coconut water is source of kinetin, a phytohormone that shows anti-thrombotic activity and potential antiproliferative effect on mammalian cancer cells.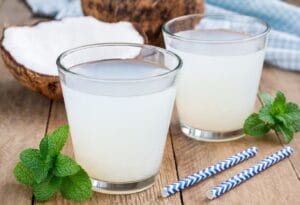 Intrinsic characteristics of tender coconut water make it highly perishable and susceptible to spoilage. Therefore, subjecting the beverage to a preservation step is required for distribution and commercialization all around the world. Traditional heat sterilization inactivates all spoilage microorganisms and spore-forming bacteria.
Nonetheless, many of the abovementioned health-promoting compounds are heat-sensitive. Additionally, thermal processing drastically changes color and flavor profiles of the beverage. The implementation of High Pressure Processing (HPP) allowed consumers to enjoy the refreshing taste and nutritional benefits of coconut water. This nonthermal preservation technology inactivates microorganisms preserving quality and functionality. The covalent bonds in the structure of bioactive molecules remain intact, contrary to what happens with thermal processing. However, regulations in some areas of the world still restrict the use of HPP for the preservation of tender coconut water.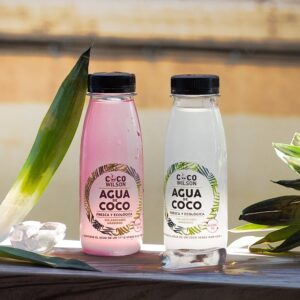 Limitations for the commercialization of HPP coconut water
In 2015 the Food and Drug Administration (FDA) showed their concern regarding the safety several high-pressure processed low-acid (pH >4.6) juices, including coconut water. In the warning letters that FDA issued to various companies it was stated that HPP does not consistently achieve a 5-log reduction of Clostridium botulinum spores, which was considered the pathogen of concern in this low-acid juice. Therefore, additional control measures were required to address this hazard. Most companies switched from HPP to alternate processing methods to achieve this objective.
Indeed, HPP at the conditions normally used in the food industry (up to 600 MPa/87,000 psi, 1-6 min, 4-25 °C/39-77 °F) does not inactivate bacterial spores. Spores are structures that protect certain microorganisms against non-favorable environments. When conditions become favorable, spores can grow and represent a public health hazard. In the particular case of C. botulinum, spore germination and outgrowth is associated with the production of the lethal botulinum neurotoxin. Nonetheless, spores themselves are innocuous and any product with intrinsic characteristics that prevent their growth is considered safe for consumption.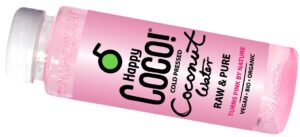 Hiperbaric's research to evaluate safety of HPP coconut water
Although growth of C. botulinum in tender coconut water is theoretically possible given its low acidity (pH >4.6), there is a lack epidemiology evidence. Over the past 50 years, the consumption of coconut products has been associated with Salmonella spp. and Vibrio spp. outbreaks, but not to botulism outbreaks. Similarly, no studies had been conducted to assess the growth potential of C. botulinum spores in the tropical beverage. In order to fill this research gap, Hiperbaric started an ambitious collaboration with two world-renowned institutions: KU Leuven (Belgium) and the Quadram Institute (UK).
The first stages of Hiperbaric's research aimed to evaluate whether tender Thai coconut water from the Green Dwarf variety supported C. botulinum spore growth. Promising results from this work suggest that other intrinsic factors apart from coconut water acidity should be considered to adequately assess the risk of growth and botulinum neurotoxin production in coconut water (additional details can be found in this Open Access publication).
In-depth research conducted at the Quadram Institute targeted the identification of the specific factors that prevent C. botulinum spore outgrowth and botulinum neurotoxin production in coconut water. Once identified, it will be possible to conclude whether the spore-former should be considered the microorganism of concern in the hazard analysis of the high-pressure processed tropical beverage.  Preliminary results were presented in the European Symposium of the International Association for Food Protection, and suggest that tender coconut water is a poor substrate for growth and neurotoxin production by nonproteolytic C. botulinum and proteolytic C. botulinum due to a combination of relatively low pH and nutrient limitation.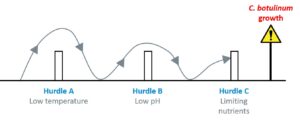 More details regarding high-pressure processed coconut water will be discussed by Dr. Mario González, Applications and Food Processing specialist at Hiperbaric during the Annual Conference of the Cold Pressure Council held in Las Vegas (September 28-29, 2021). Join this benchmark event to learn more about global HPP insights, success of HPP across industries and multiple panels for in depth discussions.
Contact us if you wish to know more about other issue related to HPP technology. Our specialists and doctors will be more than glad to answer your questions or doubts personally.