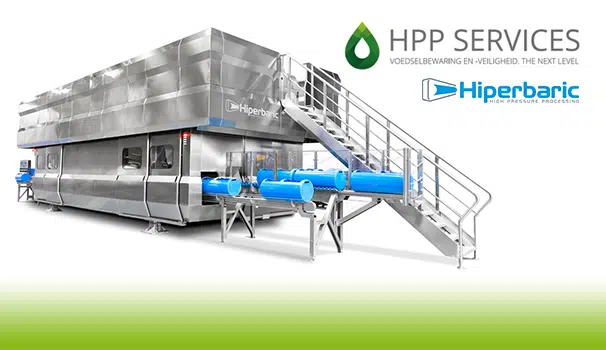 Hiperbaric, the world leader in manufacturing and distribution of High Pressure Equipment (HPP) for the food industry, will install, thanks to HPP Belgium, a Hiperbaric 525i equipment for tolling services in the Benelux and Germany.
This system includes a state-of-art customized peripheral solution that will reinforce the Belgian company focus on traceability and safety when designing one of the biggest Tolling facilities of Europe.
The Tolling Company will be based south of Brussels and will start operations in September to cover the demand for HPP in both Belgium and central Europe.
Ir.Bram D´hondt, CTO at HPP Belgium, stated:
"After a thorough study of all manufacturers of hpp machines and after visiting several HPP tolling plants in the USA, we figured out that Hiperbaric has very well designed the 525i machine.
Moreover, a visit to the factory in Burgos and their very competent engineering department made our choice decisive."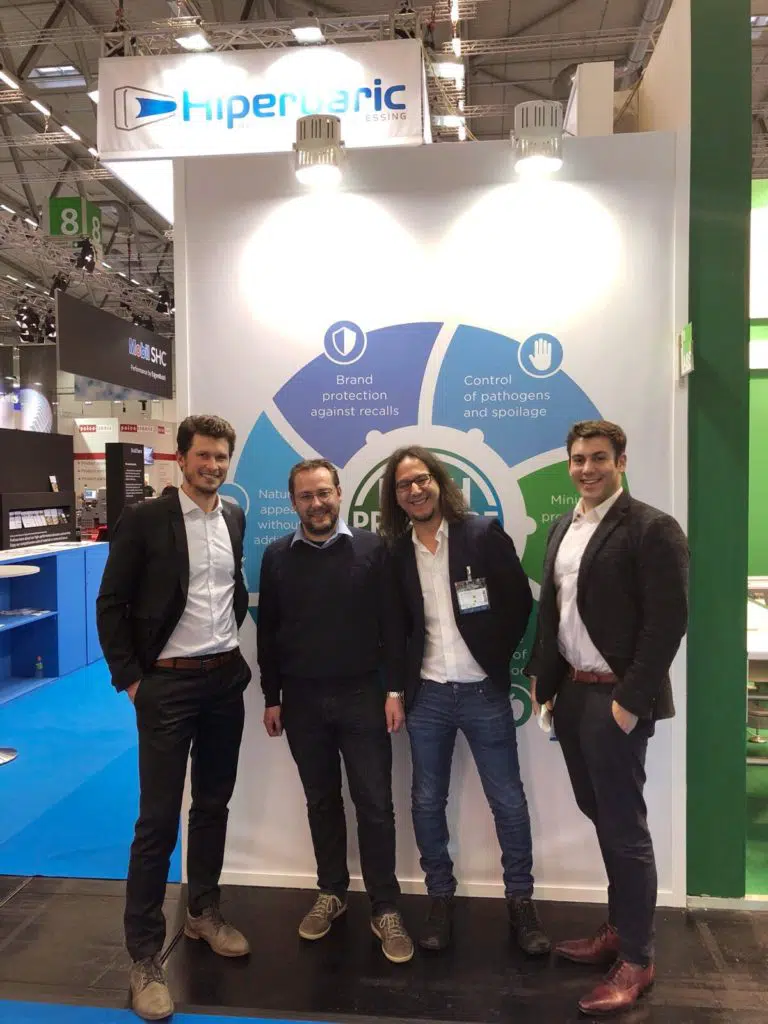 High Pressure Processing is an innovative technology, which, thanks to the application of extremely high pressures to the product (6,000 bar / 87,000 psi), through water, is able to eliminate both pathogenic microorganisms such as Listeria, Salmonella and E.coli and food spoilage. This process allows to obtain food with a longer shelf life without the need for preservatives, while maintaining the organoleptic properties and nutritional value intact, unlike classic pasteurization techniques based on heat, that greatly modify the product.
HPP Services, was stablished in 2017 an independent company in Belgium dedicated exclusively to processing food by high hydrostatic pressures (HPP) for third parties, making the most advanced technology available to small and medium-sized food companies through a fast, flexible and efficient service.
The differential factor between HPP Services and similar business is their take on traceability and their services additional to the HPP treatment.
Bio Ir. Stijn Vervisch, CEO HPP Belgium declares: " HPP fits completely in the current trend of clean label and flesh but save food with a great taste. In our strategy to enter the market as a high level HPP tolling agency, we are offering several extra services to our customers. This goes from consultancy in production and process optimizations to further handling of customer's goods like packaging, labelling, cold storage, and logistics."
As HPP processing is a control step in any HACCP plan, it has to be properly monitored and records kept. This becomes especially critical when you externalize this service and your whole brand protection depends on a third party.
Given their prior experience in Food manufacturing, plant design and HPP technology, HPP Services is extremely sensible to this matter and took a special care in both procedural (batch and document traceability) and plant design, including a unique peripheral line built by Hiperbaric that allows to monitor every product from reception to packing and shipping once HPP processed.
HPP Services aims to become the trust-worthy partner for small and medium-size (SMEs) food companies in Belgium and surrounding countries in HPP processing but also in additional services like labelling, cold storage and supply chain activities.
High hydrostatic pressure (HPP) has become extremely popular among the United States consumers and is now becoming a consolidated trend among European consumers, who strive for more natural, safer and tastier foods. As SMEs often develop their whole business around a few high-quality references, maintaining the organoleptic and nutritional warranties becomes often as critical as avoiding any possible safety issue.
HPP proved itself to be an effective brand protection tool against safety issues in many sectors. Mostly because it is a non-thermal technology respectful with nutrients such as antioxidants and vitamins. It is the best technology for SME looking to expand to a national or international-wide scale.
Indeed HPP is not just a come and go trend but could be the technology that will shape the future of the food industry. Indeed studies have recognized it as the most promising technology amongst emerging technologies for the future over Pulsed Electric Fields, UV or Cold Plasma.1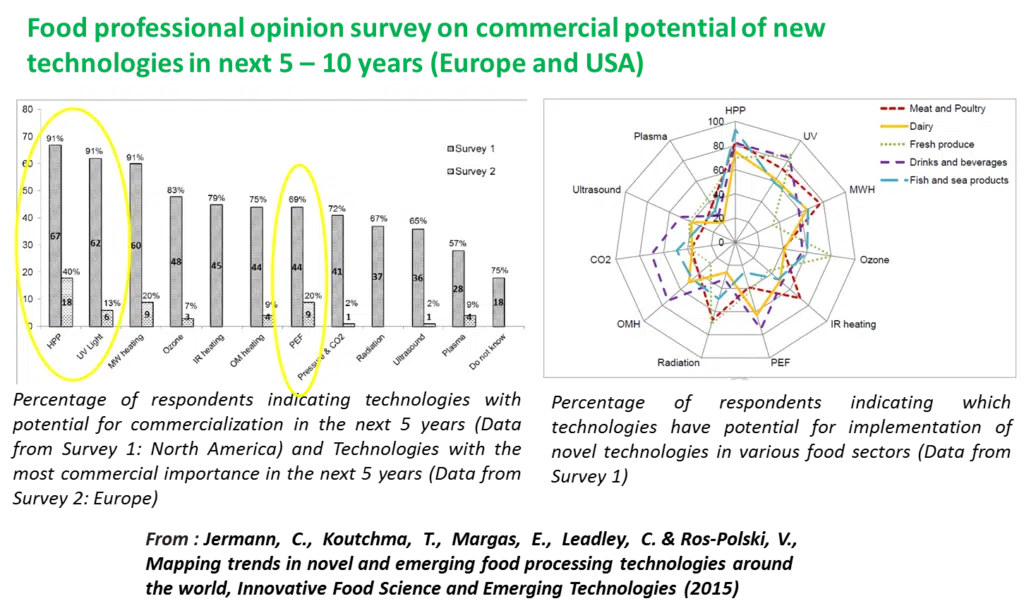 This new installation strengthens Hiperbaric´s leadership for the HPP market both in Europe and in the Tolling sector. Indeed Hiperbaric´s presence in Europe has grown by 50% in the last two years following consumer trends and, thanks to its continuous support in both product development and 24/7 hotline aftersales service, the vast majority of Tolling companies trust the Spanish brand as their expert in High Pressure Processing to be able to introduce their products on the market with guarantees of food safety, longer lifespan and clean label.
For more information on HPP Services contact:
Email: info@hppservices.be or stijn@hppservices.be
Web: https://www.hppservices.be/www.hppservices.be
Tel .: +32 (0)473 78 01 48
1 Mapping trends in novel and emerging food processing technologies around the world
Colette Jermann, Tatiana Koutchma, Edyta Margas, Craig Leadley, Valquiria Ros-Polski